The Taurus season is here to bring some calm, romantic, and joyful times to your otherwise busy lives. So, get ready to pamper yourself with the best of luxuries! Here is the horoscope for April 18-24.
1. Aries (March 21–April 19)
Your birthday season might be over, but surprises are still coming for you this week. After the fiery Aries season, it is time to step into the cool and balanced Taurus season. This is a great time to focus on your career and money and come up with some plans to save both. If it feels like you need a change in your life, switching jobs is a great idea. After all, why do you need ungrateful people who don't see your brilliance? So, prepare to step up your game and move towards things that make better use of your precious time.
AAE Pro Tip: Make sure you are with the right people before you decide to invest your time and emotions in them.
2. 

Taurus (April 20–May 20)
Hello, my dearest. Happy birthday! You've been waiting for your birthday month and it is finally here! So, how do you plan to spend your time since you have plenty on your hands right now? Usually, a good party and socialising is always a great idea but there are bigger things you need to look at. Is it just me or are people really taking interest in you these days? Well, well, your charm is finally paying off, so use the limelight and make some real connections this week.
AAE Pro Tip: Steamy text convos are on the cards, brush up your sexting skills and don't just spam them with emojis.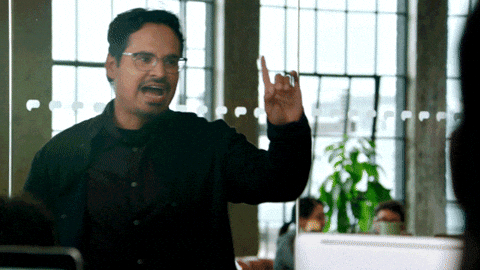 Related: Suck At Sexting? Here's How You Can Be A Sexting Pro And Nail All That Dirty Talk
3. Gemini (May 21–June 20)
Don't you love putting your feet up and just relaxing, leaving all your worries aside? Well, it looks like the universe is granting you your wish as Taurus season brings plenty of time to chill and catch your breath. Since Taurus is known for indulging in luxury, this is your sign to pamper yourself. So, whether it is excessive shopping, buying new decor, or just booking yourself a nice spa, a little splurging will only be good for you. Take your besties along with you and make the most of your time together.
AAE Pro Tip: Don't stress yourself or the people around you 'cause honestly, everyone deserves some time to cool off.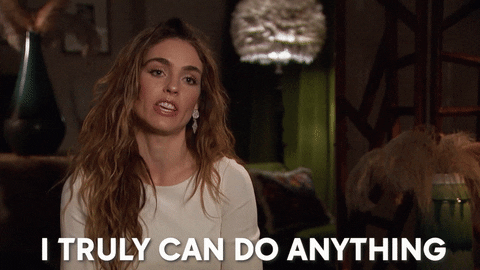 4. Cancer (June 21–July 22)
The horoscope for April 18-24 brings some good news that you've been waiting to hear for a while. Whether it is a personal thing or something on the professional front, rewards are coming your way, Cancer. The Taurus season is lighting up your romantic sector with some serious intimacy and steamy times with your boo. But if you're single, you'll be presented with prospects that are worth considering. So, prepare yourself for an eventful week because I see your social calendar is going to be packed.
AAE Pro Tip: If you think you've worked hard on something, don't give up because you might be close to victory.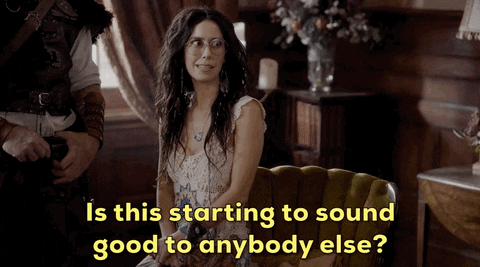 5. Leo (July 23–August 22)
It's not usual for you to lose track of your goals and feel a little lost. But even if you do feel that way, it is quite alright, Leo. We all have our days and Taurus season is here to help you navigate all the emotions. So, if you're feeling vulnerable, agitated, or even frustrated, just know that it'll pass. You've been all over the place, and if you start focusing on the small stuff, you might start feeling better. Don't bite more than you can chew, Leo, and you'll find things are back in your control soon enough.
AAE Pro Tip: Keep the bluntness down and think before you speak because it is natural for you to offend people, sometimes without realising.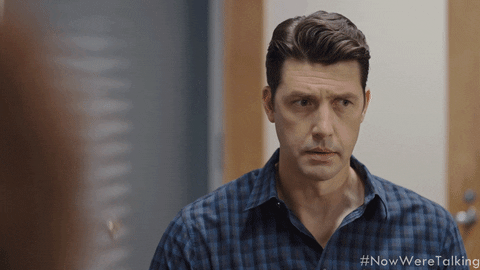 6. Virgo (August 23–September 22)
The horoscope for April 18-24 is encouraging you to take the risks you think are worth a shot. And even though people might not agree with you, it is your decision in the end that matters. The Taurus season is here to remind you to have faith in yourself and not let anyone undermine your confidence. You have what it takes and you are a natural leader, so you basically have nothing to worry about. Start sketching out your plans and don't let yourself get distracted from your big dreams.
AAE Pro Tip: Focusing on your big plans is important, but focusing on your health comes first. Remember that.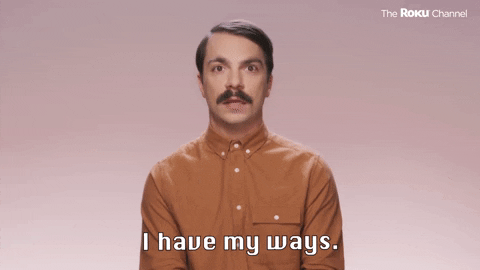 7. Libra (September 23–October 22)
Dear Libra, it is okay to let others support you emotionally and look up to people to find some comfort and solace. Vulnerability doesn't make you weak, it only makes you human. And this week, you'll be feeling quite vulnerable, so don't shy away from letting people know that. The ones you trust will always be there to lend you an ear and even a shoulder if that's what you need. Spend time around your close ones and enjoy their company as it will help you get back up again.
AAE Pro Tip: Try getting involved in activities that help you form a stronger bond with the people around you.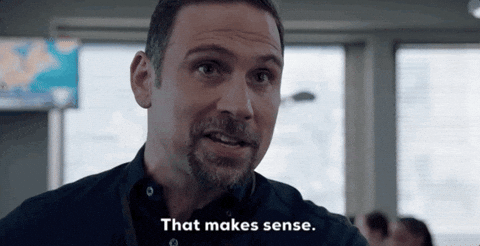 8. Scorpio (October 23–November 21)
The horoscope for April 18-24 tells me that Cupid has been eyeing your door and you might get struck by its bow anytime now. Yeah, yeah, don't scrunch up your nose at the thought of romance cliches, because Taurus season is here to bring some steam back into your life. And if you're lucky, you might get a wild ride this week! Open your door and be available for the people around you because you don't know who might be looking for you to rock their world.
AAE Pro Tip: Don't analyse everything and be a buzzkill. Down some shots and be the version of you everyone loves.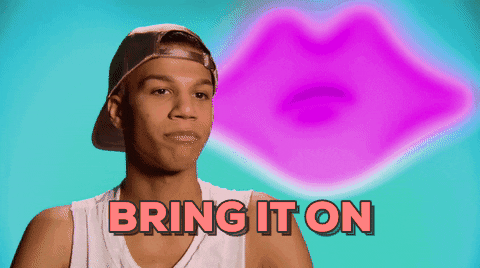 9. Sagittarius (November 22–December 21)
If there is something that pleases you more than a good cup of coffee every morning, it is knowing that someone is there to look after you. This week, your special someone will appreciate the smallest of things you do for them. So, spending some time with them and doing things that are both challenging and exciting can take your relationship to another level. Whether it is signing up for a class, trying something new in bed, or even redoing your room, it is going to be smooth sailing for you this week.
AAE Pro Tip: Don't hide your true feelings and put them on the table for your partner to understand.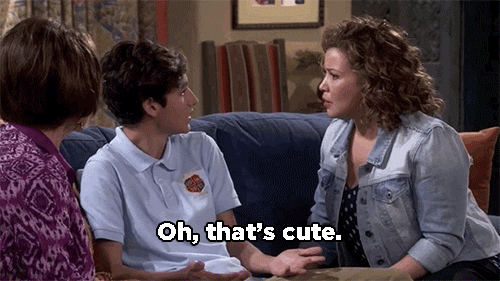 10. Capricorn (December 22–January 19)
It looks like you are stuck on a boat in rough waters. Somehow, you end up on the wrong side of every situation and that has got you into a particularly tight knot this time. Well, don't worry, Capricorn. Every problem has a solution and yours is in penning down your thoughts. It is often easy to overlook the smallest of things that can turn a situation around. But if you start putting your thoughts down on paper, it'll be easier for you to find your little things. Focus on finding solutions this week rather than landing yourself in more trouble, okay?
AAE Pro Tip: Just because you are trying to be optimistic and helpful doesn't mean you let people push you around. Stay sharp.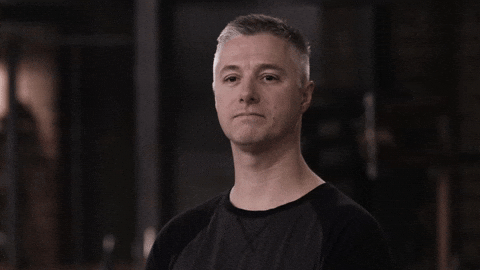 11. Aquarius (January 20–February 18)
The horoscope for April 18-24 asks you to sit down and go through your bank statement. This way, you might understand why you need to stop spending recklessly and slow down the outflow of money. You need to understand when to draw a line and stop using online shopping as an excuse to deal with your sadness. Start by creating a budget for yourself and stick to it, if you want to see the numbers in your savings account going up eventually.
AAE Pro Tip: If you really want to pursue your romantic interests, you better find some work-life balance.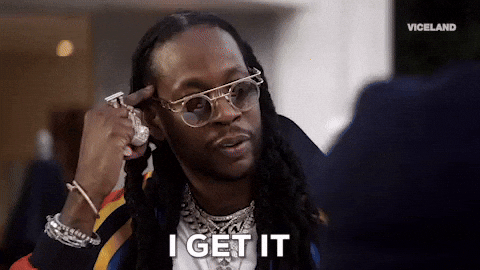 12. Pisces (February 19–March 20)
You can be quite resilient and hardworking and that always gets you what you want one way or the other. And it looks like you've crawled your way to the top in the books of your boss and colleagues. So, this week, you'll find yourself in a much better and more welcoming situation. Keep up the good work and the occasional shower of love in the form of brownies to keep people on your side. Things are going to work in your favour, so make the most of it, you little genius.
AAE Pro Tip: Reward yourself with a round of brownies as well and add a dash of liquor to make them more rewarding.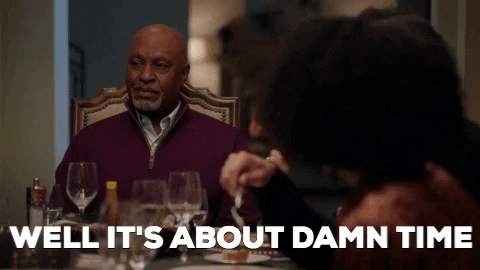 Have a great week, my lovelies!