It's difficult to find the right skincare product for you. It takes a lot of hits and misses till you can find the products that actually suit you. In addition, finding the right place for these products is also a task. So, we decided to make your life slightly easier. We buy a lot of our own skincare products on Nykaa, the one-stop shop for everything skin, beauty and hair related. But there's a lot of stuff there to choose from. Here is our pick of some of the best skincare products on Nykaa that have worked for us over the years.
1. L'Oreal Paris Pure Clay Mask Exfoliate & Refine Pores
Image Source
Unlike a lot of other clay masks, this one by L'Oreal won't dry out your skin. If you want to get rid of dead skin cells, this does the trick for all skin types. Of course, if you have sensitive skin, you should do a patch test first.
Price: INR 850
Click here to buy.
2. Kama Ayurveda Kumkumadi Brightening Ayurvedic Face Scrub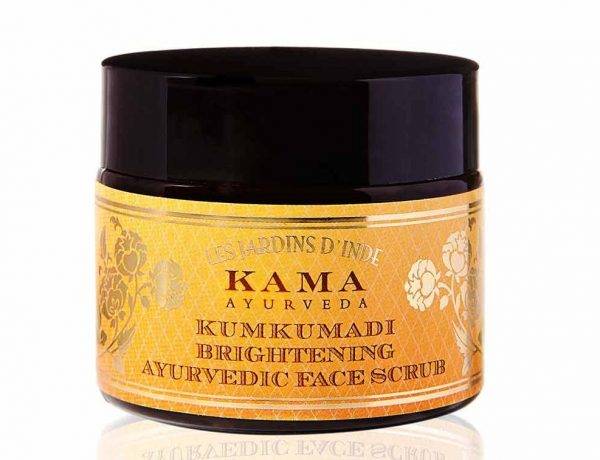 Image Source
This face scrub will give you an instant glow. If you have a special occasion, use it on the day and watch your skin come alive. With regular use, it also helps acne-prone skin to calm down. However, like all other scrubs, don't overdo it. Use it only once or twice a week.
Price: INR 1,295
Click here to buy.
3. Cetaphil Gentle Skin Cleanser
Image Source
If you have really sensitive skin, this cleanser by Cetaphil is perfect for you. This is one of those few cleansers that doesn't make any tall claims and does just what it's supposed to do. It cleans your skin thoroughly without drying it out and without any harsh chemicals.
Price: INR 237 for 125ml
Click here to buy.
4. Neutrogena UltraSheer Dry Touch Sunblock SPF 50+
Image Source
This is one of the most effective sunscreens in the market. Not only does it give you solid protection from the sun, it also feels really light on your skin. This Neutrogena sunscreen is especially good for people with oily skin and in humid weather.
Price: INR 549
Click here to buy.
5. Dr. Sheth's Basic Brightening Daily Sunscreen
Image Source
Dr Sheth's is a skincare brand specifically for Indian skin, which is quite a rare concept. While most of their products have lived up to the hype so far, their sunscreen is particularly worth mentioning. It feels really light on the skin but it's also moisturising. This sunscreen also gives you a slight tint which makes your skin look more even toned.
Price: INR 950
Click here to buy.
6. Avene Thermal Spring Water
Image Source
If you have acne-prone skin, or skin that reacts easily to products or the weather, you need Avene Thermal Spring Water in your skincare arsenal. This toner and mist helps calm your skin down and ease any redness or irritation. It also helps to even out the texture of your skin if you have bumps or rough skin.
Price: INR 690
Click here to buy.
7. Clinique Clarifying Lotion – Combination Oily
Image Source
This is quite a great toner for combination oily skin, especially in the monsoon. Unlike toners for oily skin, it won't dry your skin out completely. It also feels light and leaves your skin feeling perfectly hydrated, which a lot of products for combination skin fail to do. Over time, with regular use, this toner can also improve the texture of your skin, making it more even toned.
Price: INR 3,700 for 400ml
Click here to buy.
8. The Face Shop Real Nature Cucumber Face Mask
Image Source
This sheet mask will instantly cool your skin, while hydrating it, on a hot day. If you need instant hydration, this sheet mask will be great for you. Since it doesn't moisturise excessively, this sheet mask can also be used on a humid day when your skin just needs a quick pick-me-up.
Price: INR 100
Click here to buy.
9. Innisfree Jeju Volcanic Blackhead 3 Step Sheet Program
Image Source
This 3-step sheet mask skincare regime is perfect for effective blackhead removal. It first removes the blackheads through an intensive treatment and then tightens the pores to minimise the appearance of more blackheads. This is especially useful for blackheads that are deep inside your skin.
Price: INR 180
Click here to buy.
10. Kiehl's Midnight Recovery Concentrate
Image Source
This is one of those skincare products that will remain a classic. Kiehl's really outdid themselves with this night time oil. Even after using it for a short period, you will see a visible improvement in your skin. If you have dry skin, this is really great for you. It even works for combination skin and keeps your face free of pimples and irritation.
Price: INR 3,650 for 30ml
Click here to buy.