There is no end to the pain, annoyance, mood swings, cramps, and bloating menstruators face during their periods. It is extremely taxing and feels like your own personal hell for 3-5 days (or more) every month. Every menstruator has their own unique set of period-related issues, from unusually heavy flows to an irregular cycle and a lot more. So, here's your handy guide to period products that you can pick from to make your life easier.
Related: Thinking Of Switching To Menstrual Cups? Here's Everything You Need To Know
1. Sanitary Pads
Most people are aware of sanitary pads as they are the most common period products across the globe. Their availability makes them the easiest and most convenient option. And now, there are many sanitary pad options available in the market that are free of chemicals and toxins to avoid rashes or infections. But, regardless of what kind of pad you're using, you should change your sanitary pad every 3-4 hours to avoid any risk of infections.
2. Tampons
Tampons are next on our guide to period products as they are the next most popular thing in the market. But even today, people hesitate to use tampons because of the risk of toxic shock syndrome which can be fatal. This can happen due to not changing your tampon in time and a subsequent overgrowth of bacteria. But there are many chemical-free options available in the market now. So, opt for biodegradable packing options, and remember to change your tampons every 3-6 hours.
3. Reusable Cloth Pads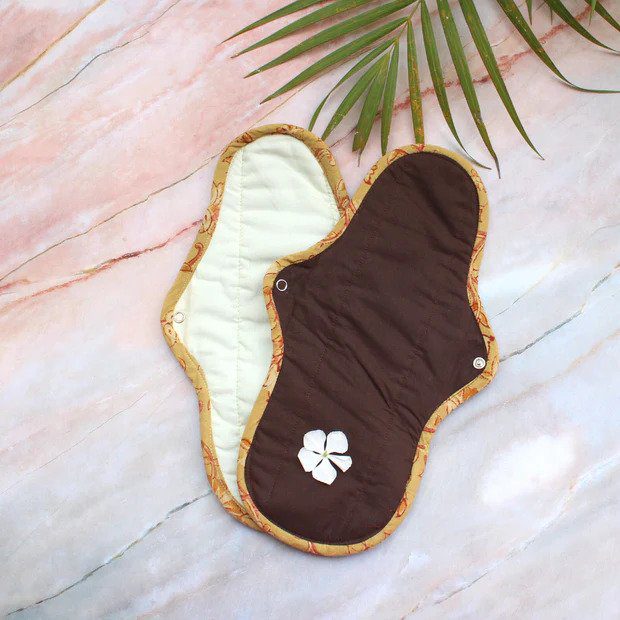 They look just like sanitary pads, but reusable cloth pads are way more environment-friendly, and as the name suggests, they are reusable. All you need to do is clean them after every wash, dry them nicely and they're ready to be used again. Cloth pads are made of absorbent fabric and lessen the cost of buying sanitary products as they can be used multiple times. But you need to give it a good wash and change them every 5-6 hours depending on your flow. And if used correctly, these can last you anywhere between 2-5 years!
4. Period Panties
Hate period products and the hassle of removing and inserting them throughout the day? Well, period panties are the latest and, quite frankly, super comfortable invention. With the new and improved version, you can now get seamless panties with no panty lines and wear them for hours. Depending on your flow, you can change, clean, and store them as they last for years.
5. Menstrual Cups
Menstrual cups are the giant in the period product industry and have risen to popularity recently for all good reasons! They are a blessing for menstruators who have a heavy flow as they can hold a lot more liquid than other products. And though they might sound messy, they're actually fuss-free, reusable, and made with medical-grade silicone that is safe and long-lasting.
6. Menstrual Discs
Menstrual discs are similar to menstrual cups and the latest addition to our guide on period products. Like cups, they are inserted inside the vagina and can hold for up to 12 hours. Menstrual discs are mess-free and also let you have period sex without any leaks and spills. But they are not reusable and need to be disposed of after every use.
Featured Image Source