You recently became friendly with a guy in your office, you spend your coffee breaks together. He smiles at you every time he sees you and laughs at all your jokes. He is being so nice, you start to wonder, "Is he flirting with me?"
Is this you, darlin'? If it is, Madam Eve is here to help you find out if the guy next door is actually flirting with you or just being nice. The line between friendly and flirty often is quite thin, which is why it is easy to get confused. So, here are some signs that your "friend" is trying to be flirty.
1. There's prolonged eye contact
Your eyes are the windows to your soul, poppet. No matter how corny that sounds, it is the truth and anyone who is flirting with you will make prolonged eye contact with you. Pay attention to how the other person is making eye contact with you. If they are just being friendly, they will look at you, then look away and do their own thing, making only occasional eye contact. If they are indeed flirting, the intent stare like they are trying to peek into the depths of your soul will likely make you feel a little on edge. Basically, the intensity of eye contact determines if a person is flirting or just being friendly.
2. They try to make physical contact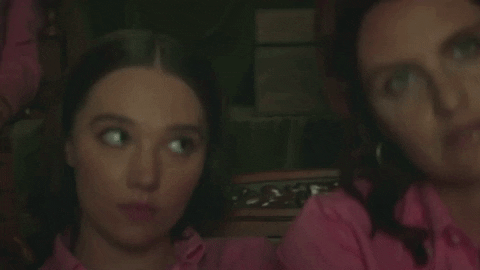 Sure, friends hug you and occasionally hold your hand while talking to you. But when it comes to physical contact with a person who is flirting with you, there's a difference. They'll try to stand close to you, sometimes finding a reason to look over your shoulder, touching your arm, or even touching your hands while passing something to you. Yes, yes, some of the cliched stuff you see in rom-com movies happens in real life as well. So, if you notice someone being extra touchy with you, it's a positive sign they are flirting with you.
3. They pay special attention to you
Take note of how much attention they pay to you. If, in a group of people, they are paying attention to everyone equally, they are just being friendly. But if they single you out, repeatedly ask your opinions or feedback, or look at you more than they look at others, they are flirting with you.
4. They need to know everything about you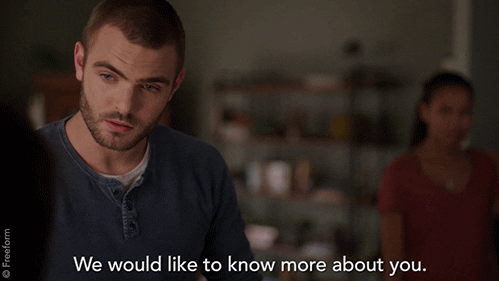 A person who is flirting with you will want to know more than just your favourite colour, my dear. They'll want to know what makes you happy and what excites you and ask you deep, personal questions to figure you out. Now, a person who is being friendly will just ask generic questions like where you live, what you do, your favourite movie or book, etc.
5. You are showered with compliments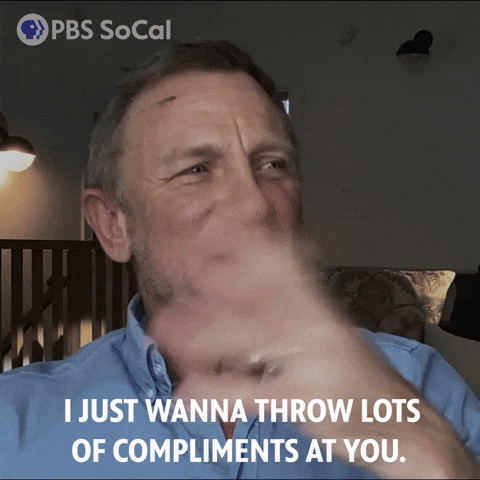 Friendly people can shower you with compliments as well. What you actually need to look out for, poppet, is their body language. If someone is complimenting the way your hair looks while flicking it off your face, they are flirting. If they tell you in a text that you looked gorgeous and mention that they are looking forward to meeting you, that's another sign of flirtation.
6. They want to spend time with you. Alone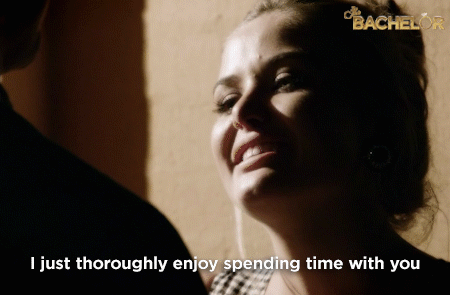 If you are part of a group of friends, and one person wants to spend some one-on-one time with you, they are most likely interested in you. Of course, the context of the meeting also matters. If it is because they want to talk about a personal problem and you are the most empathetic person they know, they only want a friendly ear. But if they take you out somewhere with an intimate setting, do I really need to spell it out?
7. You're flirting with them and they like it
If all else fails, the best way to figure out if someone is flirting with you is to flirt back. See how they respond. Are they reciprocating your flirtations or are they just ignoring you? If they are reciprocating, it's flirting, otherwise, they are just being friendly. But, a warning, poppet. Do this only if you are interested in the other person because if you are not, it's best to just let it go and ignore their attempts at flirting.
8. They remember the small details
Some people have a photographic memory and they remember every single thing you say or do. But, that's a very small segment of people. Someone who is genuinely interested in you will remember the trivial details you shared with them and may even ask you about them. It could be regarding your friends and family or even your hobbies and work. This is a good way to figure out if someone is being friendly or flirty.
GIFs Source
Related: Can A Friends-To-Lovers Relationship Work In Real Life? Madam Eve Tells All