Missing going out to a library and spending an afternoon in the world of books? We get you. There is nothing better than some coffee and a book to enjoy a little reading session. But that doesn't mean you can't recreate a similar experience at home. That too, without spending a penny! There are multiple apps and websites that allow you to download free e-books and enjoy them in the luxury of your home. So, get your cup of coffee, check out these free apps and sites for books, and read to your heart's content.
Image Source
Related: Compelling Stories And Relevant Messages: 17 Of The Best Books To Read This Year
1. Wattpad
From fan fiction and science fiction, to romance, horror and much more, Wattpad has some of the best content. You can add books from any genre to your library and keep reading endlessly. Also, if you get inspired, you can always write your own book on Wattpad.
Click here to get started.
2. Radish
Not a fan of long, never-ending stories? Well, in that case, Radish is perfect for you. With short stories in several genres, you get the best of everything. It is convenient, free, and perfect for those quick lunch or coffee breaks.
Start reading here.
3. Nook Reading app
With millions of e-books and your favourite magazines, Nook is the app you need for a reading session. Whether you are in the mood for light reading, catching up with the latest trends, or binge reading the classics, Nook has it all.
To know more, click here.
4. Google Play Books
This app lets everyone have easy access to the world of books. It allows you to customise the size and colour of the font. And the inbuilt dictionary feature helps you understand any word without interrupting your reading experience.
Click here to begin your reading session.
Related: Go Beyond Ludo: 12 Online Games To Play With Friends To Show Them Who's Boss
5. Goodreads
Shelve, explore, and have fun with a variety of options to read. Goodreads is a community of book lovers, just like you, who come together to do what they do best — read. You can also peek into your friend's library and keep updating yours.
Click here to start building your library.
Image Source
6. Open Library
If you are a fan of books that no one's even heard of, Open Library is the way to go. It is a project by Internet Archive that has every book ever published, out of print books, and old classics. You have free access to endless genres, and you can select anything from the wide variety of books here.
Click here for your next adventure.
7. Feedbooks
Feedbooks is the perfect digital library that has both original and user-generated content. The mix allows you to pick from highly recommended and most read books. You can also download thousands of books at Feedbooks.
Start reading here.
8. PDFBooksWorld
PDFBooksWorld offers everything from fiction and stories for children to academic content. You can browse through different genres and read your beloved classics or your child's favourite tales. You can also explore any of your favourite academic subjects here.
Click here to start browsing.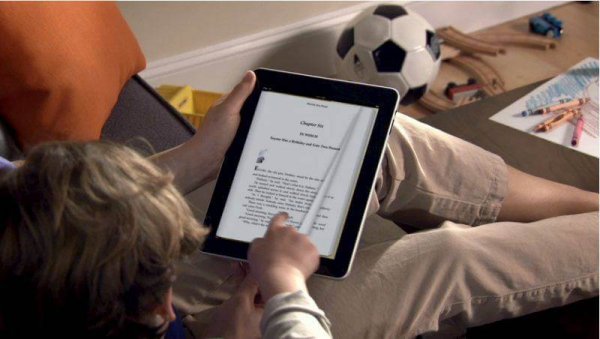 Image Source
9. ManyBooks
ManyBooks is another amazing platform for both readers and writers. You can get access to some of the best authors, new and old. It might get overwhelming to browse through all the content, so it alerts you every time a new book arrives in any of your favourite genres. Sounds fun, right? Get started right away, and binge on thousands of amazing books, and connect with others in the discussion section to share your feedback.
To know more, click here.
10. LibriVox
LibriVox is a platform that has gripping audiobooks available for all its users. You can even volunteer to read and record any book to be shared on their platform. All the recordings are donated to the public domain to let everyone get easy access to audiobooks. You can get them in multiple languages per your convenience. So, plug in your earphones and enjoy the ride.
Click here to get started.
Another way to really relax and take a break is by catching up with your friends and family. Since we're all social distancing, the best way to do that is to go online. Hang out with them using these video calling apps that bring you closer to the people you love.