Good sex is all about good foreplay. Foreplay comes in various forms and finding what floats your and your partner's boat can change the game completely. Sex is the one time where slow and steady wins the race. So, hit the brakes and take a deep breath. In fact, when it comes to foreplay, stimulation is not just physical, but mental also. Because the best sex starts outside the bedroom and beyond the physical body. Here are some foreplay tips to get you started.
1. Send sexy messages to your partner
Before you get anywhere close to the bedroom, it is a good idea to start sending your partner sexy messages. Sext your partner throughout the day or just start a couple of hours before they are due home and build the mood. You could tell them what you want them to do or what you wish to do to them. Either way, get them all hot and bothered before they get home.
Related: Suck At Sexting? Here's How You Can Be A Sexting Pro And Nail All That Dirty Talk
2. Be vocal and ask your partner what turns them on
Get your partner talking. It may be awkward at first, but once they start talking, it can get pretty hot. Ask your partner what turns them on. This will allow them to go into the details of everything they like, act as a guide for you, and be erotic audio for the two of you to enjoy as well. Just one conversation can hit so many hot spots.
3. Be emotionally available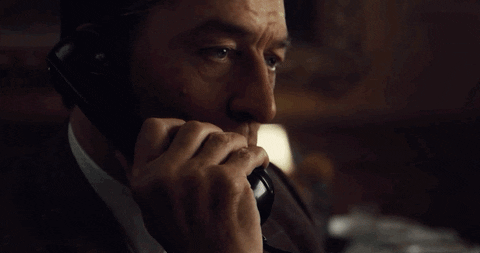 Yeah, we get it. Emotional availability is not something that you equate with sex. But guys, women need a lot more than just rubbing genitals together to orgasm. Women tend to be uninterested in sex with men they don't emotionally or mentally connect with. So, if you want to get into her bed, first get into her head. Stimulate her brain before you stimulate her clit. Have engaging conversations, challenge her, and through them all, don't forget to flirt with her and drop hints of your interest.
4. Indulge in some temperature play
Temperature play is a good way to switch things up in the bedroom. Ice play or heat play, make your choice and have fun. Using cold elements like ice cubes or hot elements like body wax on erogenous zones can stimulate the nerve endings in the body and have a woman screaming for more.
Related: Heat Up Your Foreplay With Ice: 8 Ways To Use Ice And Other Chilled Elements In The Bedroom
5. Use your hands
Run your hands up your partner's back and grab their hair. Stroke their back, thighs, and arms. In fact, use your hands quite liberally. Instead of the usual sexual organs like the vagina or the breasts, go for the other erogenous zones like the back of the thigh, neck, or wrist.
Related: 7 Erogenous Zones In The Body That You Need To Explore For Maximum Pleasure
6. Put on a little strip show
A strip tease is not just something for a woman to do. Even men can do it. And if you need a little inspiration, check out Channing Tatum in Magic Mike. Keep your strip show out of the bedroom. Have your partner fully clothed, sitting in the living room, while you put on a sexy show.
7. Keep clothes on
Sometimes, foreplay is not just about getting naked and kissing all across the body. It is about turning your partner on and that can be done even with clothes on. In fact, make it a challenge. Talk dirty to your partner and challenge them not to touch themselves or you or remove a single item of clothing. Amp up the desire, and once it gets to the tipping point, that's when you get down to business.
8. Read erotica out loud
Reading an erotic novel out loud to each other is a good way to create an intimate mood and build excitement. This is also a sure-shot way to turn on your partner and you don't even have to think of any dirty talk.
9. Objectify your partner
Yes, we know objectification is problematic, but it is a problem when women are sexualised without consent. Sometimes, people do want to be objectified by their partners. When it comes to foreplay and sex, you do want your partner to see you and desire you as a sexual being. Having said that, don't base your relationship solely on objectification.
GIFs Source
Featured Image Source