Fancy dried berries but don't know what to make with them? Muffins, tarts and shakes are cliche. Why not try something hot and spicy? Here are five savoury dishes you can whip up using those delicious berries you have in your refrigerator. Try these dried berry recipes now now and satiate your cravings.
1. Broccoli Salad with Dried Cranberries
Salads are not always boring. If your taste buds are craving for something light yet full, this broccoli salad with dried cranberries is all you need. The ingredients are handily available in your own pantry. Find the recipe here and surprise your family.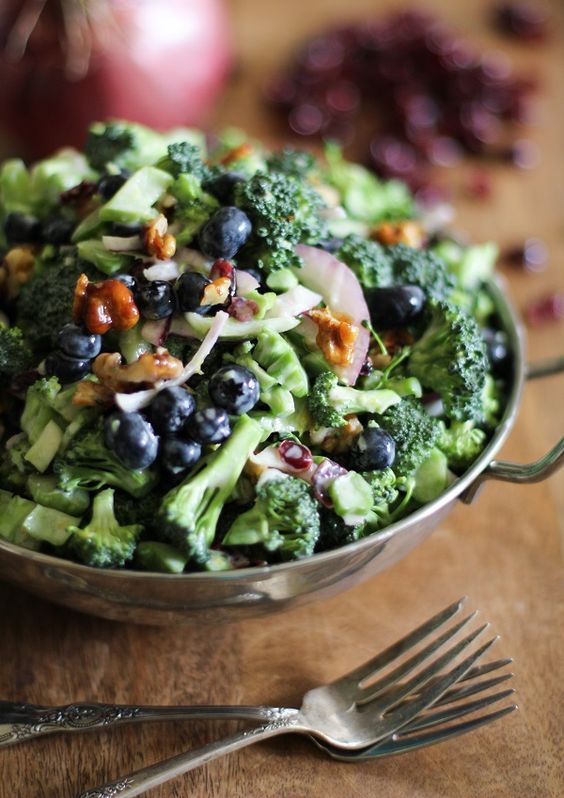 2. Roasted Balsamic Cranberry and Brie Crostini
This one will come in handy when you are hosting a party or have someone come over for dinner. This delicious goodness can be used as appetisers or an evening snack. The flavours of rosemary, cranberry and triple cream brie blend in so well, that your guests won't stop at one. Here's the full recipe.
Courtesy: neighborfoodblog
3. Wild Rice with Apples, Wild Cranberries and Walnuts 
Have some left over wild rice? Wait before you throw it! This wild rice salad will just make you rethink every time you want to discard leftovers. All you need are some chopped apples, walnuts, raisins and berries and you will see the magic unfold. Click here for full recipe.
Courtesy: helpfulhomemade
4. Blueberry Lime Salsa
If you wish to savour something zesty, this is the best option for you. Packed with blueberries, strawberries, onion, lime zest, juice and cilantro this recipe is sure be a huge hit in your home. This summery mix gets its deep purple color from blueberries and strawberries, a little spice from limes, onion, and cilantro, and some healthy fats from half an avocado. Click here for full recipe.
Courtesy: howsweeteats
5. Vegetable Couscous With Wild Blueberries
This recipe calls for couscous, but it's simple to sub in any of your favorite grains for a lighter take on pasta salad. The wild blueberries, zucchini, carrots, and chickpeas add antioxidants and protein. Cooking your grain in vegetable stock punches up the flavor. Here's the full recipe.
Courtesy: houseandhome
Try Wonderland for their amazing range of dried berries and nuts. Available in all leading Reliance Retail, Spencer's Retail, Modern Bazaar and Le Marche chains. Also available at Trent HyperMarket and across online merchants like PayTm and Big Basket.