Nail health is important and your nails can tell a lot about your overall health. So, the next time you see white spots, streaks, or even ridges, you should know something is up. These can indicate any sort of underlying illness and should not be neglected. Ideally, healthy nails should not be discoloured or brittle and should be smooth. But if you're spotting some unevenness, discolouration, or lines across your nails, here's something for you. Check out this fingernail health guide.
Related: Here Are The Best Nail And Cuticle Oils To Give Your Hands A Good Old Pampering Session
1. Nail Pits
If you've got brittle nails and spot pits all over them, you might wanna get it checked out. Nail pits can be an indicator of psoriasis which is a skin condition. But some people can also develop it in their nails, and even though it is not usually painful, it can be in some cases. Psoriasis usually causes the skin to get inflamed and develop red bumps, scales, or patches that are painful and can bleed if you rub too hard. Apart from this, nail pits could also indicate alopecia areata, an autoimmune disease that causes hair loss.
2. Vertical Ridges
Vertical nail ridges are common in people of advanced age, but they can indicate kidney failure and iron deficiency. This may also indicate a higher risk of arthritis, so follow this fingernail health guide and get it checked out by your doctor.
3. Yellow Nails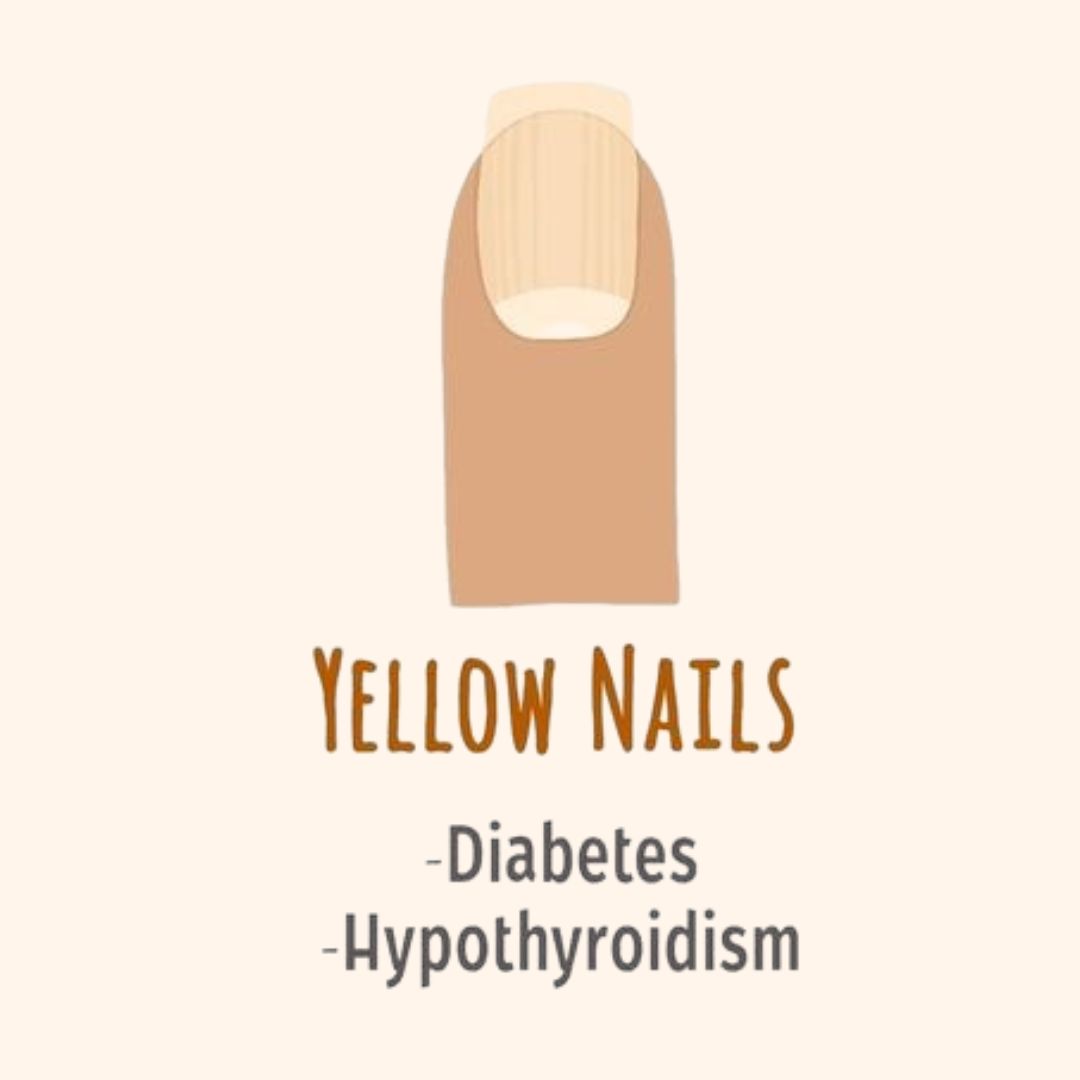 According to this fingernail health guide, if you have yellow nails, your nail growth might be slow and cause discolouration. This could indicate problems with the lymphatic system, diabetes, or even hypothyroidism. Yellow nails could also be a reaction to a nail product or infection, but if it doesn't clear out within 2 weeks, it is advised to consult a doctor about it.
4. Brittle Nails
Brittle nails are quite common and generally not a cause of concern. But they could indicate low vitamin A, C, or biotin. This could also be another indicator of hypothyroidism in which the glands don't produce enough thyroid which could worsen your existing condition.
5. Horizontal Ridges
Horizontal ridges could be an indicator of zinc deficiency or underlying kidney problems. It is best to speak to a health expert to determine the exact cause especially if you have faced kidney issues in the past.
6. Dark Streaks
Spotted some dark streaks on your nails? Well, don't ignore them as they can indicate broken blood vessels or endocarditis. Endocarditis is inflammation of the heart's inner lining and should be given immediate attention by a healthcare professional. Don't panic since this can also be the result of a nail injury, but the streaks should clear up within a few weeks in this case.
Featured Image Source