With the COVID-19 pandemic putting the whole world on lockdown, our lives have changed completely. While essentials are available in some measure, we need to now think twice about luxuries like fresh produce. Your local grocer may stock the staples, but fresh fruits and vegetables, especially of the exotic variety, are scarce. However, you're not completely out of options. There are a few online vendors of fresh produce which are offering doorstep delivery in Delhi NCR. Check out the list below.
Related: Easy Salad Dressings You Can Make With 5 Kitchen Staples
1. Fruit Smith
Fruit Smith has a wide variety of fruits from which to choose, and they will deliver it right to your doorstep. Apart from fresh fruits, they also have fruit hampers, sun-dried fruits, jams, and pickles that are fresh and healthy.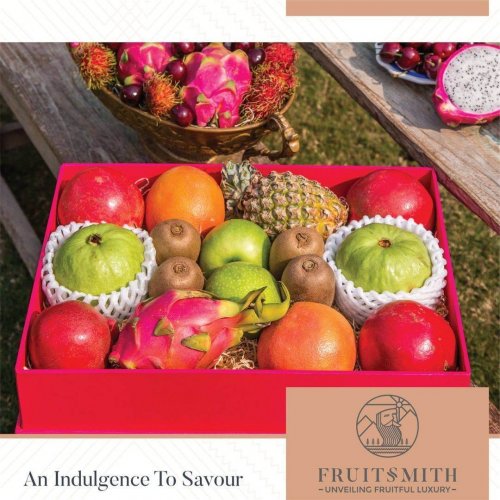 To place your order, click here.
2. Krishi Cress
Krishi Cress brings to you fresh produce, vegetables, fruits, cheeses, bread, kombuchas, and a lot more. They deliver in Delhi, Gurugram, Faridabad, and Noida directly from their farm, so you can trust them for organic and healthy items.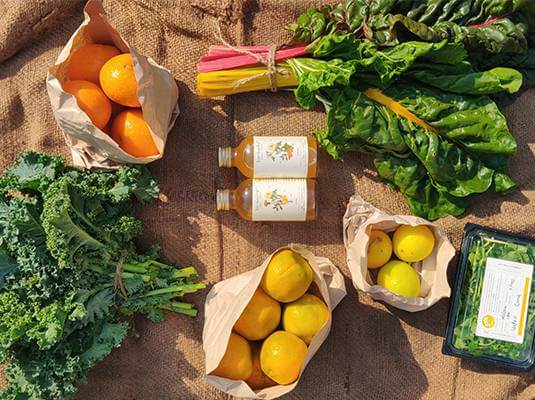 To place your order, click here.
3. Fruitbox & Co.
Fruitbox & Co offers some of the best quality local and exotic fruits sourced from select Indian farms. Other than an amazing variety of fruits, they also offer doorstep delivery of exotic vegetables. Once the lockdown is over, you can even get customised hampers from them for special occasions.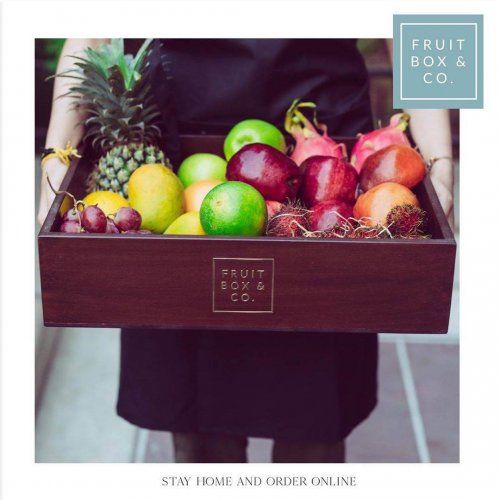 To place your order, click here.
4. Modern Bazaar
Modern Bazaar is your one-stop shop for all fruits and fresh produce. They are delivering to various locations in Delhi NCR and have some of the top names in the food industry as their suppliers. They also have a variety of imported material, so check their site to browse and order.
To place your order, click here.
5. Grocio
Grocio is an online grocery store serving in Noida. You can get some of the best quality fresh fruits from here, and they deliver within 90 minutes at your doorstep. So, you can now order fresh fruits whenever you want and also get free delivery for a minimum order of INR 500.
To place your order, click here.
Related: Delicious And Easy One Pot Recipes For A Relaxed Dinner At Home
6. Fresh Fal Sabzi
Fresh Fal Sabzi offers a variety of seasonal, exotic, and local fruit directly from the farm. Their produce is fresh, healthy, and safe as it is handpicked and delivered directly to you. From blueberries to grapefruits, golden berries, and Thailand guavas, they have every kind of fruit you could need.
To place your order, click here.
7. Fresh Produce Shoppe
Fresh Produce Shoppe sources the choicest of fruits from around the world. The produce is always fresh and of great quality, so you get nothing but the best. You can purchase online or call them for delivery.
To place your order, click here.
Related: Healthy Alternatives To Potato Fries Which Make For Yummy Snacks
8. Frugivore
Frugivore is a fresh foods company serving healthy, unadulterated, fresh fruits. They have a variety of fruits including exotic fruits than you can get delivered to your doorstep.
To place your order, click here.
9. Farmer Uncle
Farmer Uncle is a market place that lets you connect directly with the farmers and get fresh farm produce. Get healthy organic produce home delivered to you right away!
To place your order, click here.
Stay home, stay safe, stay healthy.