Ever since the steamy Fifty Shades of Grey made its way into our lives, we all have fancied trying a little bondage sex. But most of us don't know where to begin, what to do, or even have complete clarity on the concept. Bondage sex is a part of BDSM (Bondage and discipline, Dominance and submission, Sadism, and Masochism) and it involves a certain degree of roleplaying with your partner. But, if you instantly think of Mr. Grey's red room when you hear 'bondage', there's a lot to learn, honey. So, here are some tips and lessons you need to know before diving into BDSM.
Related: Sex In The Shower Or Bathtub: Read These Facts And Tips Before You Turn Up The Heat
What is bondage?
Image Source
The term 'bondage' refers to consensual and erotic power play as a part of BDSM. It involves tying up, restraining, or blindfolding with the mutual agreement of both partners for sexual pleasure. It is a great way to spice things up in the bedroom and try something new. But that doesn't mean you dive headfirst into full-blown leather gear, fake ceilings, and twisted ropes. As a beginner, you only need a few things that you and your partner are comfortable using.
Tips and ways of including bondage in bed
If you think you are ready to dive into the deep end of bondage, well, you aren't. And just because you have seen a few movies or read some erotic novels, it still doesn't make you an expert. So, hit pause on all those fetishes in your head and read about some tips and methods first. You really don't want to scare your partner off and end up alone with your expert knowledge.
1. Communication is the key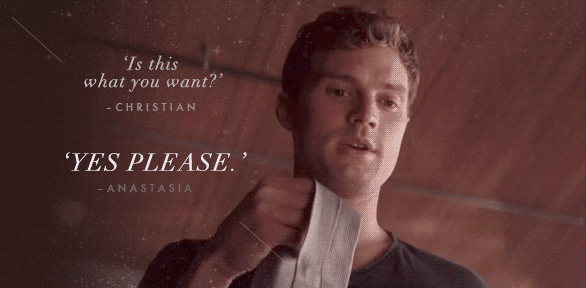 You can't just walk in with a whip and expect your partner to get on board with the idea. To begin with, you need to drop hints or communicate clearly with your partner that you want to try something new. Discussing your interest, fantasies, and boundaries with your partner will make it more comfortable and exciting for you both. And don't forget to agree on some safe words, in case things get a little too wild for either of you. Whether you're a dominant or submissive, both have their own pleasures and boundaries, so discuss your roles beforehand.
2. Be original and take your time
Bondage sex may sound very overwhelming or daunting to some. But being able to communicate and understand what your partner likes will help you a lot. So, don't rush into it and take your time getting comfortable with the idea. And don't try to replicate a specific scene you saw in a movie because that would have been shot under supervision. Start with simple things like adding a blindfold into the mix or restraining your partner with your hands.
3. Dirty talk to set the mood
A little dirty talk can go a long way in making your foreplay steamy. So, go ahead and whisper some dirty words to your partner. You could also talk about what you would like to do to them consensually and might drop in the words 'sir' or 'ma'am'. And you can also include some roleplaying into the whole act and bring your sexual desires and fantasies to the table. You can try out specific types of roleplaying, like doctor and nurse, or student and professor, whatever floats your boat.
4. You can play around with some costumes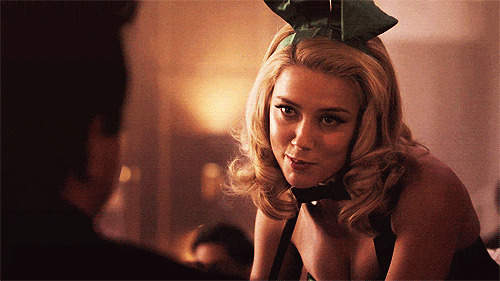 Roleplaying can certainly uplift your whole sexual experience. And if you add in a quick costume change, it may make things kinkier and set the mood right. It will also help in feeling a little bit more into the whole bondage sex scenario. Whatever your sexual fantasies are, a little costume play will help and make things a lot more exciting. You can simply look around your wardrobe for a short skirt, a cropped shirt, bow ties, or whatever goes well with the role you are playing.
5. Try some orgasm control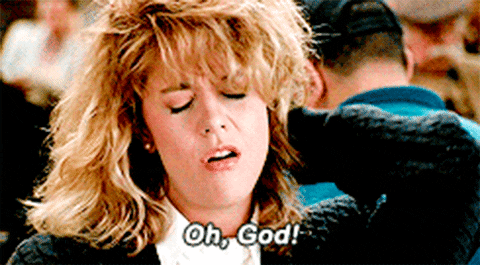 Orgasm control simply means delaying your orgasm for the ultimate and bigger orgasm. Trying out some orgasm control during bondage sex will only make things a lot steamier. You can ask your partner to take control of your orgasm and see how well they can play. This also acts as a building block for your relationship in bed as it leads to better understanding and trust. And talking of relationships, it's a strict no-no to have your first bondage experience with a stranger.
6. Start with basic items available at home
Yes, all the porn movies that you see are done under supervision and by trained actors. So, if you think you need to tie your partner at a certain angle for it to qualify as bondage, you are wrong. You need to start out with basic and small things easily available at home. If you want to blindfold, you can simply use sleeping masks, a silk ribbon from your bathrobe, or even a soft handkerchief. Similarly, if you want to restrain, you can use scarves, stoles, or even a tie so that the restraints are comfortable and don't bite into the skin. This way, you don't spend a lot of money and can get comfortable with familiar items.
7. Tools and toys might enhance your experience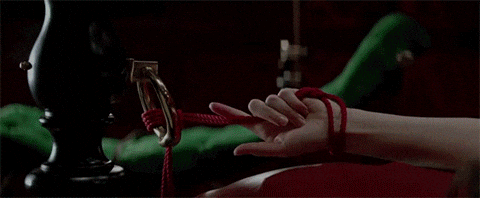 Bondage sex may sound a little overwhelming but you can always ease into the idea with your partner. Trusting each other and bringing in familiar ideas from your normal sex life will make it smoother. So, if you normally use certain tools and toys during sexual intercourse, bring them in. And if you don't, you can always try and see if it works for you. These tools help in enhancing your experience and might just become your new favourites. Another great way of making it better is trying out some temperature play. Works almost every time!
Related: Heat Up Your Foreplay With Ice: Ways To Use Ice And Other Chilled Elements In The Bedroom
8. Be prepared for emergencies
Keeping some band-aids or kitchen scissors around is always a good idea. Even though you won't need them, sometimes you might not be able to untie a tough knot. Therefore, it is always good to have some supplies at hand in case things take a wrong turn. Keeping band-aids around is also safe in case you end up using something sharp. Also, while the whole situation may get you carried away, remember to not tie up your partner too hard. And keep a check on their comfort level instead of relying only on the safe word.
9. It's okay if you don't like it or like it too much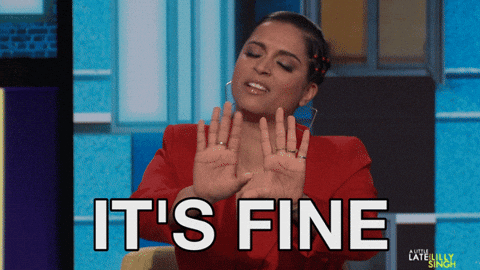 Bondage sex may not be everyone's cup of tea and that is completely alright. It allows you to explore your interests and sexuality but it's likability completely depends from person to person. You might like it too much or you might not like it at all, it is absolutely your choice. But don't keep at it just to please your partner. But give bondage sex a try safely and you might find a thing or two that you like.
Feature Image Source
Related: Slip And Slide For A Smooth Ride: All You Need To Know About Vaginal Lubricants