Libras are undeniably one of the most charming, intelligent, and attractive people of the zodiac. If you've just come across a Libra who you can't stop thinking about, we don't blame you. It is hard to not feel attracted to this air sign because charm and elegance run in their blood. And just FYI, Libras are one of the most romantic signs you'll ever come across; they wear their heart on their sleeve. But don't get lost in the fairytale because even Libras are a little hard to put up with. Here's your guide on dating a Libra before you ask them out.
Related: Sparkles, Glamour, And Grace: The Perfect Gifting Guide To Leave Your Libra BFF In Awe Of You
1. Libras are straight up people pleasers
They really can't say no and go out of their way to please people. This can be a little troublesome because they never tell you straight up if they actually like something or not. They'll nod along even if they don't like it if you are important to them. And this can be extremely exhausting if you are trying to find out what they actually want. So, you might need to keep a pair of gloves and a magnifying glass handy just in case you have to play detective.
2. They'll prioritise you over parties
Libras are one of the most social signs and you probably met them at a party. They love being out and about, expanding their network. But if they are serious about you, they won't hesitate to cancel a scene and stay home with you. This air sign loves balance and spending quality time with their loved ones in a cosy and comfortable space. So, you'll get a lot of intimate date nights, movie nights, and cooking at home nights!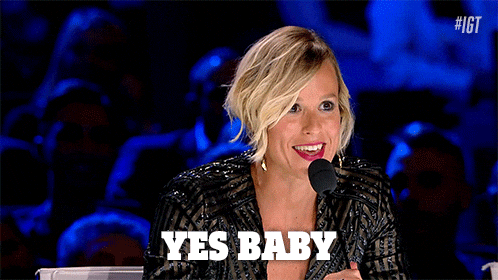 3. They are always the main character
Relationships, hookups, or just friends, Libras know how to make everything revolve around them. They can be a little high-headed and hate when the spotlight shifts to someone else. So, whether you agree or not, they are always going to be the main character of every relationship they are in. And this can be quite problematic because the other person is always the sidekick.
4. Libras are great problem solvers
One of the best things about dating a Libra is that they are great problem solvers. They'll help you out of any situation in a jiffy. Their mind works on levels you can't even begin to understand. So, if you're ever having relationship problems, work trouble, or any other issues, let the expert intervene. Also, taking a Libra out with your group is a great idea because they are amazing at defusing awkward situations!
5. They can be difficult to read
Basically, since it is an air sign, Libras have a sense of cool (sometimes too cool) energy around them. They are fun, flirty, and moody which makes them a little difficult to read. They might be into you but all they are going to throw your way is a joke. And if you can't take that as a hint, well, technically it is your fault. It is hard to communicate your feelings and dig out what this air sign is feeling.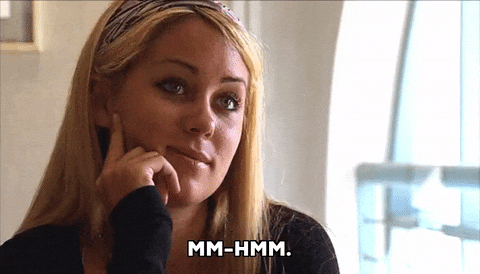 6. They appreciate the smallest of efforts
Libras are really understanding and love when people make even the smallest of efforts for them. They are super easygoing and fun to be around. You don't always have to buy them an expensive piece of art because a home-cooked meal with some wine and candles will be enough to melt them. Even a text letting them know that you are thinking about them or some fresh flowers are going to be highly appreciated.
7. They are a little too focused on their aesthetic
Dating a libra isn't the easiest because you'll always have to put your best foot forward. From your shirt to your shoes, you just can't wear anything shabby. They have a certain aesthetic about them and presentation is very important to them. So, if you get an invite to a pyjama party from a Libra, do not go in your sweatpants! There is nothing that this air sign hates more than people who can't present themselves in a clean, sophisticated way.
8. Libras prefer intimacy over experiments
This air sign loves to take their time instead of rushing and trying too many things in bed. They love sweet, slow intimacy with their partner. But, remember that things can get pretty intense and heated really quickly. Libras know their way around things, so trust them to show you a great time. They are great lovers and don't shy away from bringing all the romance and adoration to bed every now and then.
9. They tend to bottle things up
Libras are always worried about disappointing you or saying something that might hurt you. This leads them to bottle up their emotions and thoughts and then they start acting distant. The worst thing is that the situation could have easily been avoided if only they were vocal about it. So, if you are up to reading body signs and you spot your Libra fake laughing in a situation, don't put them in it again.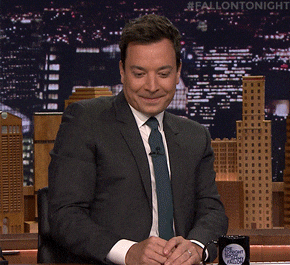 10. They are great listeners and conversationalists
If there is one thing that turns this air sign on more than fine silk and expensive wine, it is a good conversation. The way to a Libra's heart is through their mind, so don't shy away from talking your heart out. They love people who can make them laugh and talk about their interests and opinions with ease. Having a partner who loves to listen to how your day was and actually cares about it is all you really need!
Best and worst matches: The best matches for this air sign are fellow air signs Gemini and Aquarius. Chatty Gemini and Libras have the best conversations and Aquarius adores this air sign's free-spirited attitude. And even though fire signs Aries, Leo, and Sagittarius are exact opposites, they somehow share a very interesting bond with this air sign. Aries teaches Libras to be more confident, Leo teaches them to hold their ground, and Sagittarius just plays along well. Moving to earth signs Capricorn, Taurus, and Virgo, these aren't the best matches for this air sign. Capricorns don't appreciate Libra's people-pleasing skills, and Taurus and Virgo have a hard time bonding emotionally with them. Lastly, water signs Cancer, Pisces, and Scorpio aren't a great match for this sign either but Cancers can vibe with them. Since crabs are homely and put relationships first, these two can star in a rom-com together. But Pisces and Libras are both sensitive and can't make solid decisions. Similarly, Scorpios love intensity but Libra's flirty nature can throw them off and make them feel they aren't as serious.
Featured Image Source
Related: Turned On By Virgo's Unmatched Organisational Skills? Here's All the Scoop On Dating This Earth Sign