Bangalore, the capital of Karnataka, is one of the best metropolitan cities to live in. From the climate to the job opportunities, quality lifestyle, and much more, Bengaluru has it all. That's why this is one of the most preferred cities among the working class due to its endless benefits. So, if you are planning to shift cities, you must understand the cost of living in Bangalore before making the move. Here's the breakdown of everything you can afford and save on a beginner's salary in this city.
Related: Cost Of Living In Delhi: Here's How To Live And Save On A Beginner's Salary In the Capital
1. Accommodation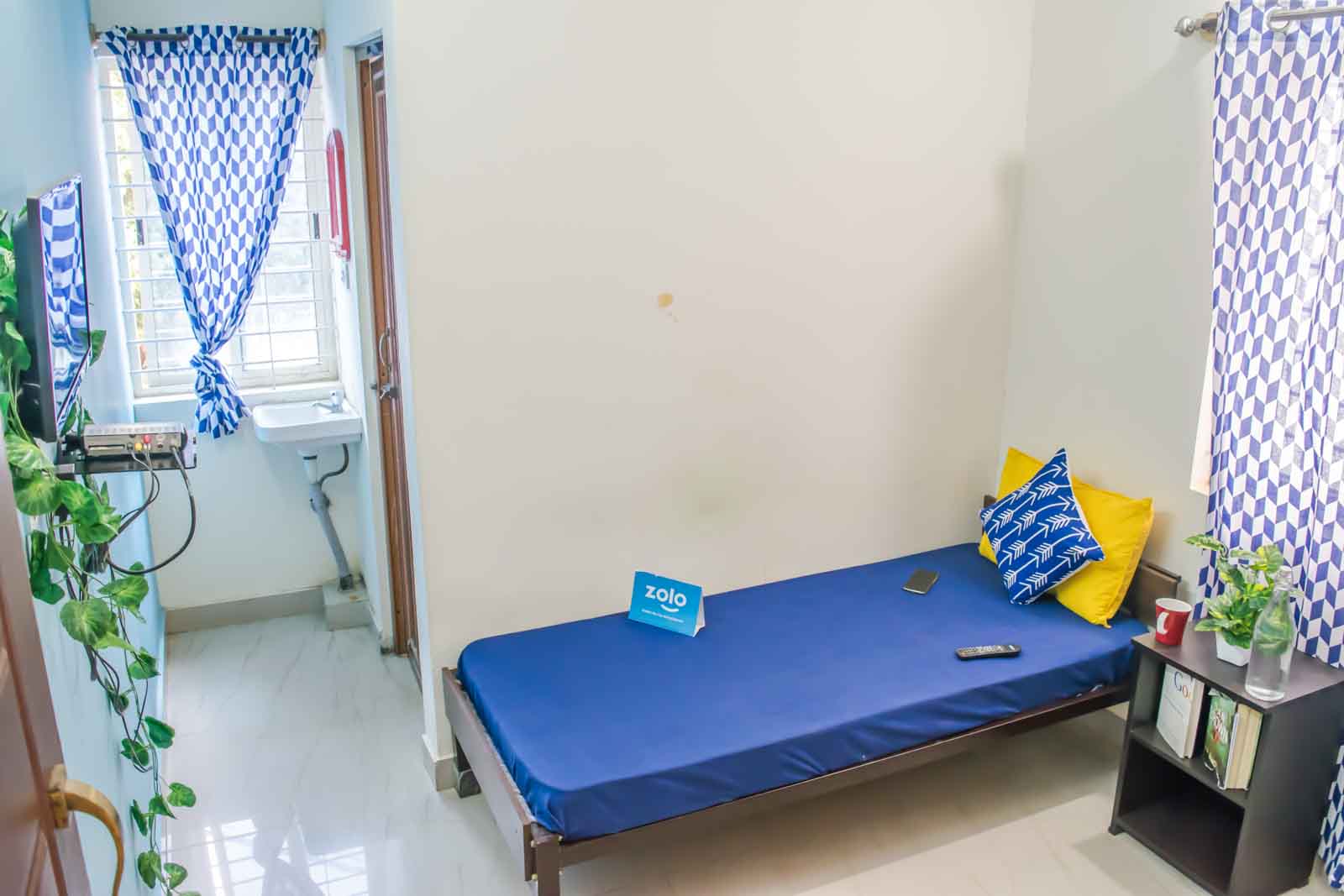 There are many options to explore in Bengaluru depending on whether you want to live in a PG or rent a house for yourself. If you are looking for something that is economical, you can rent a PG in areas like Koramangala or Hosur Road. These will cost you around ₹6,000- ₹12,000 a month. But if you want more privacy, you'll have to shell out a few more bucks as a 1BHK flat will cost you ₹10,000-₹20,000 in areas like HSR BTM, Kengeri, and Nagawara.
2. Food
The food of a city can totally make or break your experience there. But don't worry, since you are in Bangalore, you will have a lot to explore. You can opt for tiffin services that will cost you about ₹3,000-₹5,000 a month, or order from food apps that will cost you about ₹5,000-₹7,000 a month. You can also get a cook but that will cost you anywhere between ₹8,000-15,000 a month which might be a little too expensive.
3. Groceries
It's important to calculate your midnight cravings and general groceries in your cost of living in Bangalore. The monthly groceries can cost you about ₹2,000-₹3,000 depending on your frequency of cooking at home. These will include milk, vegetables, fruits, instant food, poultry, and more.
4. Travel
Since Bangalore is a metropolitan city, it has many options to travel from one point to another. You can travel back and forth via local transport, metros, buses, or taxis. A metro ride will cost you ₹50 a day, bringing your monthly budget to about ₹1,500. Cabs can be a little expensive and can easily cost you between ₹100-₹200 for a one-way ride. And if you have your own vehicle, the maintenance can cost you around ₹5,000 a month. 
5. Electricity
Electricity is costlier in Bangalore as compared to other metro cities like Delhi and Mumbai. The price of electricity is ₹4.10/unit for up to 50 units, ₹5.55/unit for 50 to 100 units, ₹7.10 for 100 to 200 units, and ₹8.15 for over 200 units. And since the weather is quite pleasant all year long, you won't require air conditioning for too long which brings down your extra expenses. So, a total of ₹1,000 per month can be kept aside for your electricity bill.
6. Utilities
Starting with your gas bill, an LPG cylinder will cost you ₹902.50 for 14.2 kg which will easily last you two months. A decent WiFi connection will cost you about ₹1,000 a month and your water bill will come to ₹300 per month on average.
7. Entertainment and leisure
If you have decided to shift to Bangalore, the nightlife of the city will be one of the biggest attractions for you. Other than that, from monuments and amusement parks to cinema halls, the city has a lot to keep you entertained. Apart from this, you can also look out for fitness-related exercises like gym, Zumba, or pilates to stay in shape. So, keep a minimum of ₹1,500 aside every month for leisure and entertainment. 
8. Shopping and eating out
One of the best parts of shifting cities is exploring the place and its cuisine. And when it comes to Bangalore, it has a lot to offer you. From the best places for dinner and drinks to malls with all of your favourite brands, weekends in the city are lit. So, you can keep aside another ₹2,000 for weekend plans that include shopping and eating out with friends. Apart from this, keep aside ₹1,000-₹1,500 for miscellaneous expenses.
Savings
Now that we have covered most of the basic expenses, let's talk about savings. Keeping in mind that a beginner's salary is about ₹30,000 a month, here's how you can further cut down your cost of living in Bangalore and save a little more.
Accommodation – ₹10,000
Food – ₹5,000
Groceries – ₹2,000
Travel – ₹3,000
Electricity – ₹1,000
Utilities – ₹1,000
Entertainment and leisure – ₹1,500
Shopping and eating out – ₹1,500
Miscellaneous – ₹2,000
So, your monthly savings come to ₹30,000-₹27,000= ₹3,000. But here's how you can save even more:
Accommodation: The best way to save money is by picking affordable housing, so look for co-living spaces that can cut down your cost drastically.
Food: Co-living spaces also take care of your food and basic utilities further bringing down your monthly expenditure.
Travel: Use metros for your daily travel and carpool when required. You can also use cycles for smaller distances.
You can also invest a certain amount from your savings to increase your inflow of money.
Click here to know how to increase your savings and invest even on a beginner's salary.
Featured Image Source