Malayalam cinema's two big superstars, Mohanlal and Prithviraj Sukumaran, come together for Bro Daddy. Since this is Prithviraj's second directorial venture after Lucifer, everyone had high expectations of this movie. But did it live up to those expectations? Read our review of Bro Daddy to know more.
Predictable but entertaining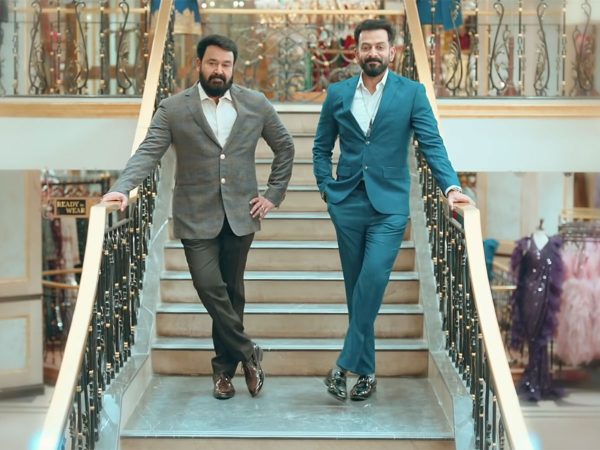 When Prithviraj and Mohanlal joined forces for Lucifer, it turned into a blockbuster. Bro Daddy is a very different film but doesn't lack a bit in the entertainment factor. John Kattadi and Annamma (Meena) have been friends with Kurian Maliekkal (Lalu Alex) and Elsy Kurian (Kaniha) for decades. Both families want to turn their friendship into a family relationship by getting their kids, Esho John Kattadi and Anna Kurian (Kalyani Priyadarshan), married. Esho and Anna refuse the alliance in front of their parents when in reality they have been living together for years in Bangalore. Soon, an unexpected piece of news reveals the truth and forms the rest of the movie.
With Mohanlal and Lalu Alex at the helm, fun and entertainment are certain. Mohanlal proves once again how good he is at comedic timing. Lalu Alex too shines through the movie through his performance, both comedic and emotional. There is no dearth of laughter in this movie, but it does drag on a bit. Clocking in at two and a half hours, the movie is unnecessarily lengthy. But thanks to the performances of the actors, you sail through it. While the first half of Bro Daddy was fun, the second half gets a little boring.
A few characters could have been left behind
Soubin Sahir as Happy Pinto, a wedding planner, seems to be forced into the movie. If you were to remove the character from Bro Daddy, you wouldn't find anything lacking. His over-the-top jokes and gags just make a mess of the story. Bringing in two very tall North Indian guys just to make caricatures out of them seems tasteless.
Overall, it seems like there's not much depth to the characters. Be it Prithviraj's Esho or even Anna, or some of the supporting characters like Elsy, there seems to be no effort made in their character development. Anna is a sorted young girl, ambitious, independent and knows her mind, but beyond that, they haven't explored the character much.
A few pleasant surprises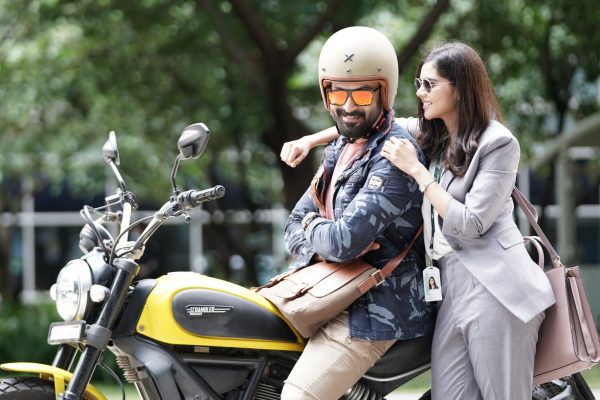 It is not very often that you see pregnancy treated the way it is in Bro Daddy. Esho and Anna are pregnant out of wedlock, whereas John and Annamma are pregnant in their middle age. Both pregnancies are treated with normalcy and respect, which came as a pleasant surprise. Usually, with topics like these, movies tend to go preachy and tell you everything that's wrong with being unconventionally pregnant. Bro Daddy never preaches. It's pleasantly surprising how John Kattadi and Annamma take the news of Anna's pregnancy. Similarly, even Anna's mother Elsy is supportive rather than judgemental about the whole situation.
By the time the second half rolls around, Bro Daddy is quite predictable and even a little boring. The ending is rushed. Given the runtime of the film, they could have easily built up to the ending in a more systematic way, but well! Having said that, if you are a Mohanlal fan, and are willing to sit through 2.5 hours of fun and laughter, give Bro Daddy a try. It won't disappoint.
Stream Bro Daddy on Disney+ Hotstar.
Featured Image Source
Related: Yeh Kaali Kaali Ankhein Review: Nothing New In Netflix India's Latest Series