Along with accessorizing, what also makes a difference to your look is how you style your hair with it. Not all hairstyles go with every kind of outfit. So get a lowdown on these hairstyles for ethnic wear that will glam you up in no time. Bollywood actresses love them and so do we. Check out these gorgeous hairstyles for Indian weddings.
1. Fishtail – Kriti Sanon
Fishtails seem to be Kriti's go-to hairstyle as she is often spotted in it. These may look elaborate but are pretty simple and can be done at home. Follow these step by step instructions on how to make a fishtail braid. And try other hairstyles with fishtail braids to take your look up a notch.
Good for: Long hair. Also, it looks good even if the hair starts getting messy so it is ideal for a long day.
Wear it with: A cape lehenga.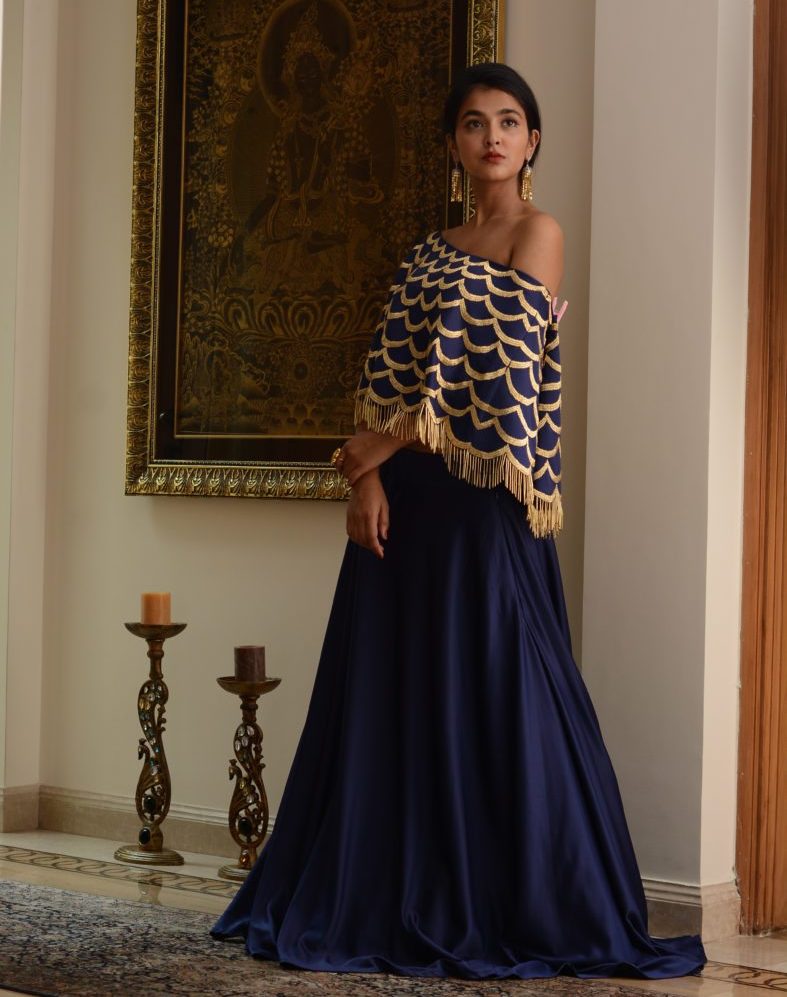 2. High Pony – Shraddha Kapoor
Shraddha is blessed with sleek and shiny hair and is often seen in simple hairdos with hair falling just over the shoulders. This high pony looks fabulous on her as it accentuates her face even more.
Good for: Medium length, straight hair. This style looks best on girls with a heart-shaped face.
Wear it with: Crop top and skirt.
3. Low Bun – Deepika Padukone
Deepika is proof that you can look elegant in a saree no matter how you style it. Just part your hair, and tie them in a neat bun and you are ready for any event. This is one of the most classic Indian hairstyles for traditional events.
Good for: This hairstyle suits medium length to long hair. Just remember to part your hair according to your face shape.
Wear it with: You can never go wrong with a bun and a saree.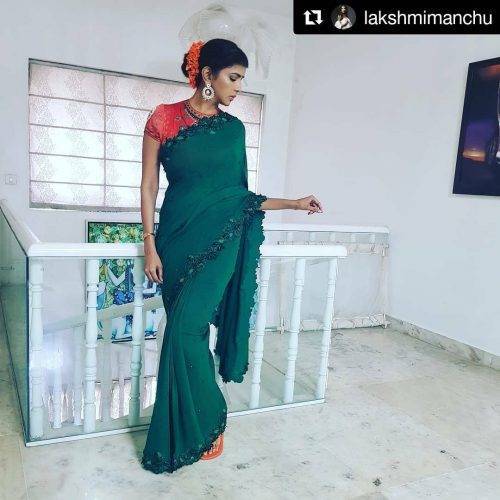 4. Braided Bun – Sonam Kapoor
Sonam never shies away from experimenting with her looks. The same is true for her hair. She can be spotted in casual as well as very elaborate hairstyles. Copy this braided bun from her to upscale your look. Wondering how to make a braided bun? Watch the tutorial here.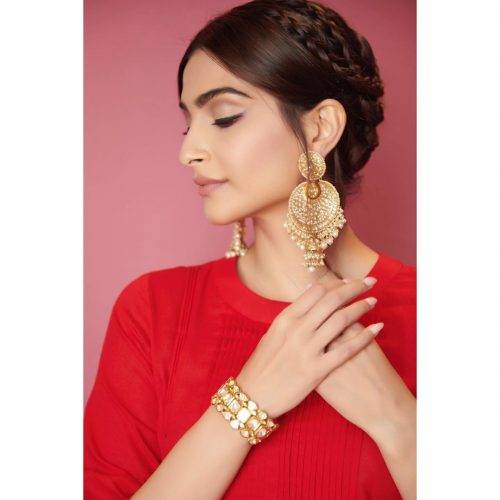 Good For: Medium length to long hair, depending on the kind of braided bun hairstyles you want.
Wear it with: Monochrome lehenga to look as trendy and edgy as your hairstyle.
5. Messy Ponytail- Janhvi Kapoor
Messy ponytails are all the rage and Janhvi knows how to ace this style. It's one of the easiest hairdos to create at home and is one of the best Indian hairstyles for short hair.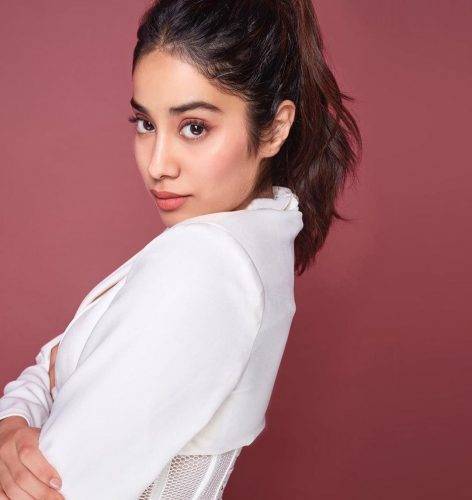 Good for: Light, wavy hair.
Wear it with: This hairstyle will look glam with a simple sharara.
6. Half Pinned – Karisma Kapoor
This sleek and simple half pinned style always comes in handy when you are getting late or do not know other hairstyles.
Good For: It is suitable for all hair lengths and looks good on both straight as well as wavy hair.
Wear it with: Flair pants for casual vibes.
7. Puff – Kiara Advani
A front puff is the easiest way to upgrade your boring hairstyle. You can either leave your hair loose or match any other hairstyle with it. Watch the tutorial here on how to make a front puff.
Good for: For everyday wear, just make a puff and a pony. If it is a formal function, curl your hair and leave them open.
Wear it with: Brocade blazer for an ethnic modern look.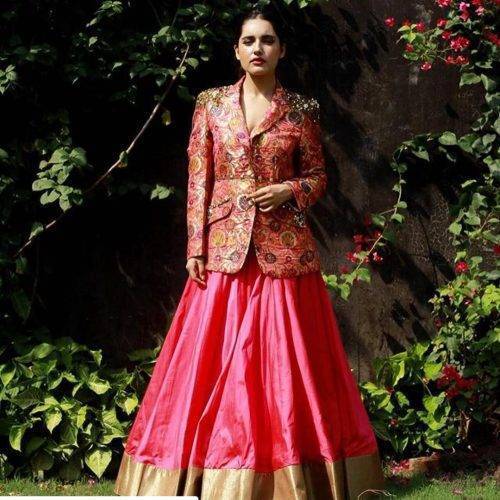 8. Half Braids – Ananya Panday
Dress up your hair with braids for all sorts of summer events and casual evenings. This cute hairstyle will make you look eternally young and is one of the best hairstyles for Indian brides for casual events.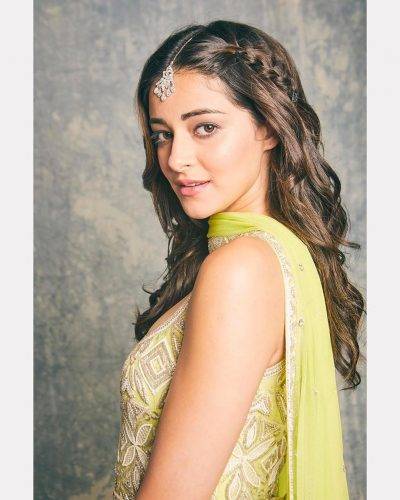 Good for: This looks best on wavy hair.
Wear it with: Anarkali suit for a perfect feminine touch.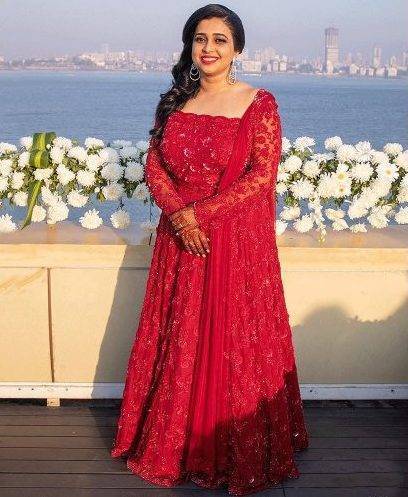 CONTACT VENDORS
Malasa | Facebook | Instagram |
Pooja Rajpal Jaggi | Instagram |
Rent a Closet | Facebook | Instagram |
Bhumika Grover | Instagram | Facebook |
Nayana Raheja | Instagram | Website |
For more such interesting content, click here.