This weekend is going to be really hot. Literally blazing. Temperatures are soaring across the country, and it's no fun to be stepping out in this relentless summer. So, the best way to kill your boredom this weekend is by binge watching shows and movies online. From mysteries, documentaries, and dramas to rom coms and more, we have the perfect combination for you this weekend.
Here are 10 TV shows and movies which should be on your weekend watchlist.
1. Fleabag
Stream on Amazon Prime Video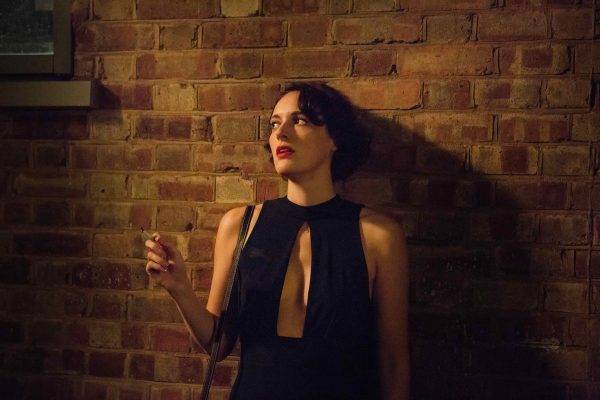 Image Source
This pathbreaking show is all about a woman whose name we never come to know and how she deals with crippling grief. It's not a sad show though. It's funny, dramatic, thought provoking and, most of all, really gripping. The show runs for two seasons, both of which are available on Amazon Prime Video. Written by and starring Phoebe Waller-Bridge, Fleabag has the power to make you laugh and break your heart into a million pieces at the same time. Don't blame us if you feel withdrawal symptoms at the end of the last season.
2. Game Of Thrones: The Last Watch
Stream on Hotstar Premium
Image Source
If your Mondays have been feeling empty since Game Of Thrones ended, this documentary is for you. Directed by Jeanie Finlay, the 2-hour long documentary goes behind the scenes of the last season. It also shows the cast's first reactions when they read about how the Night King died and what happens to their own characters. This documentary will also make you emotional, if you've been invested in the show from the beginning. The tears will be tough to control when you see Sophie Turner crying uncontrollably after shooting the scene of the funeral, or when you see Kit Harington choking on tears through his farewell speech.
3. Chernobyl
Stream on Hotstar Premium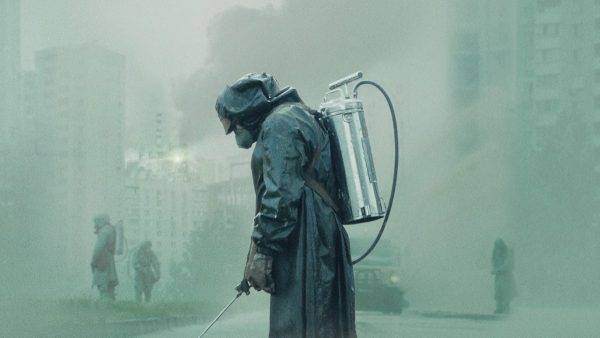 Image Source
Based on the catastrophic nuclear disaster in 1986, Chernobyl has been touted as the first show that has shown the truth behind the accident. The fact that it's based on reality makes it a gripping watch. It's a five-part miniseries available on Hotstar, so you binge watch it easily. The series goes into detail about the incidents leading up to the disaster and the massive recovery efforts after the devastation.
4. Cake
Stream on Netflix
Image Source
This is a refreshing Pakistani movie which delves on various issues through the lens of a dysfunctional family. Starring Amina Sheikh and Sanam Saeed, both renowned actors in Pakistani cinema, Cake will appeal across age groups. It also has some hilarious humour which shows up when you least expect it. This will be a relaxed weekend watch, and you can watch it with family too.
5. Wine Country
Stream on Netflix
Image Source
If you're a woman in your 30s, 40s or 50s, you will love this film. And you will relate to it at some point. A bunch of friends decide to leave their troubles behind, at least for a while, and go on a wine-fueled holiday together. While the trip is supposed to be a birthday celebration for one of them, it turns out to be an eye opener for all of them. If you want to watch something with endless laughs and happy vibes, watch this film. And watch it with friends if you can.
6. The Meddler
Stream on Netflix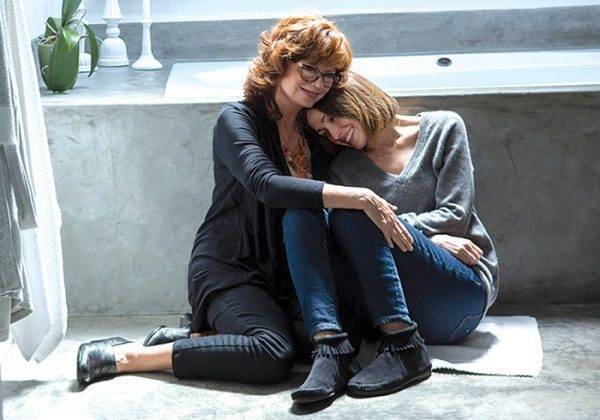 Image Source
This is a film that you should definitely watch with your mom. Starring Susan Sarandon and Rose Byrne, this film explores the relationship between a mother and daughter really well. It blends humour with heartbreak to make a wholesome story. It starts with the usual storyline of a mother meddling too much in her daughter's life, but it soon evolves to become much more than that.
7. Dead To Me
Stream on Netflix
Image Source
If you've had a tough week at work or at home, this show will give you so much room to vent. Scream and shout with Christina Applegate as she tries to deal with crippling grief. She loses her husband in an accident and decides to go to therapy to cope with it. However, because of the people she meets in this journey and the way the story of her troubled marriage unfolds, this show will keep you on your toes throughout. It's only one season, so if you're going to be binge watching shows this weekend, Dead To Me should be on your list.
8. Killing Eve
Stream online
Image Source
Starring the formidable Sandra Oh and Judie Comer, Killing Eve will have you on the edge of your seat (or bed) from the beginning. The show traces the journey of Eve, an MI5 spy, and Villanelle, an assassin with an astounding success rate. Written by Phoebe Waller-Bridge of Fleabag fame, this show has two seasons so far. But you will probably get through them really fast as you nervously watch Eve and Villanelle's worlds colliding.
9. Always Be My Maybe
Stream on Netflix
Image Source
After watching all the dark and scary stuff online, here's something that will lighten the mood. Touted as a typical rom com, this film will ensure you end the weekend on a happy note. Starring comedian Ali Wong and Randall Park, of Fresh Off The Boat fame, Always Be My Maybe dwells on the experience of Asian immigrants in the US. For Indians, that is always a relatable storyline.
Happy bingeing!