Makeup has always been a game changer, whether you're a beginner or an expert. And finding your holy grail pieces by sheer luck is a feeling we can't even describe. From the perfect foundation shade and formula to a new lipstick that feels like it is made just for you, we've all gotten lucky once in a while. So, here are some life-changing products that team All About Eve switched to this year that have been phenomenal. If you are looking for some of the best makeup products of 2022, you're welcome!
1. Charlotte Tilbury Colour Chameleon – Amber Haze
Honestly, creating a glamorous eye has never been easier! Charlotte Tilbury Colour Chameleon in Amber Haze is a gorgeous, pigmented eyeshadow pencil that glides smoothly onto the eyelids. All you need is a base colour and you can apply this one for an intense glamorous finish. It's my personal favourite as it gives you a chic look in seconds.
2. Sephora Rouge Is Not My Name Satin Lipstick 08 Stronger Than Ever
Looking for an amazing nude lipstick that doesn't make you look washed out? Well, AAE's Graphic Designer Ishna is a fan of Sephora's Satin Lipstick Stronger Than Ever. It's one of the best makeup products out there and is a great shade for Indian skin tones.
3. Huda Beauty LEGIT Lashes Double-Ended Mascara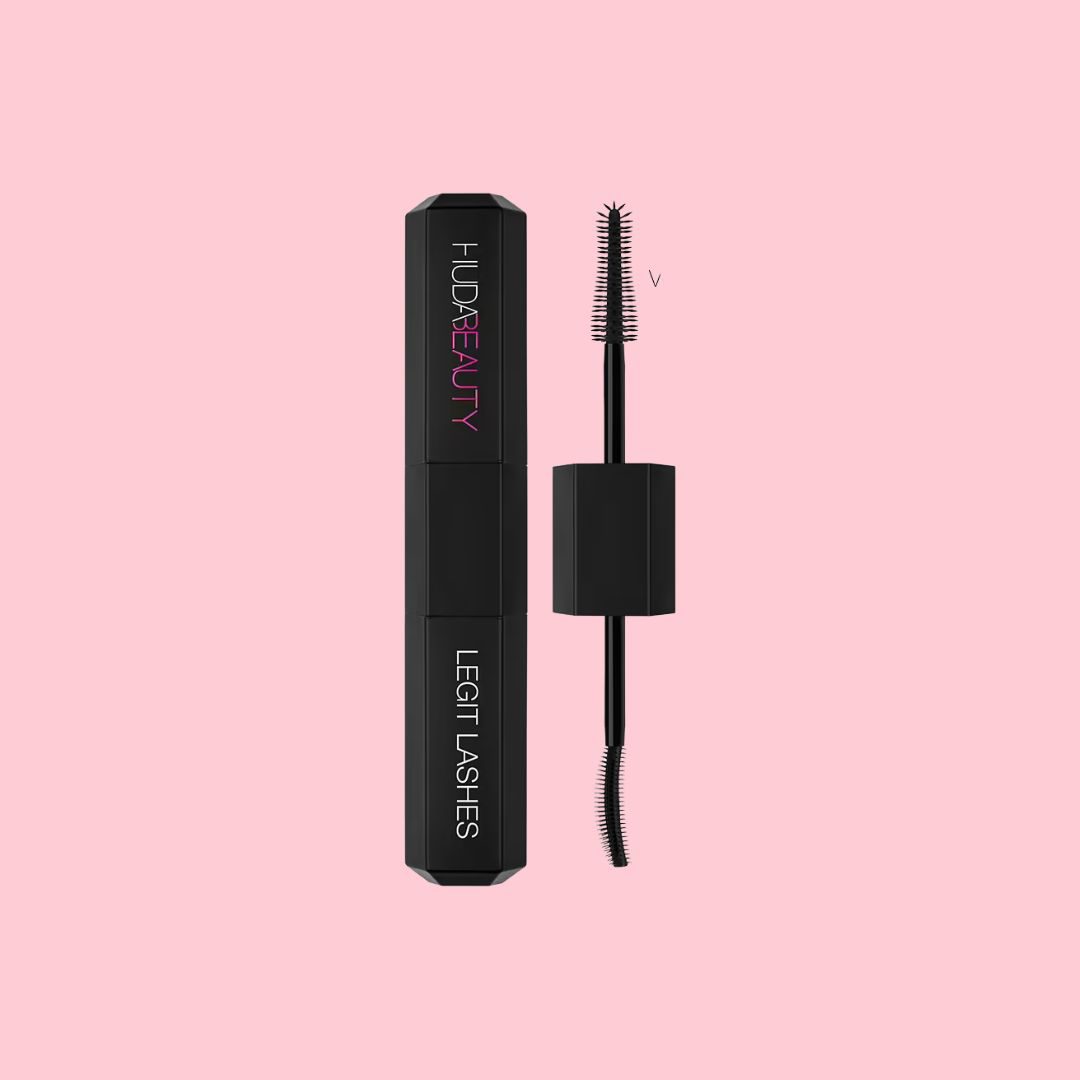 If you're a fan of dramatic and big lashes, Sukhmani, AAE's Head of Content and Strategy, has got just the recommendation for you. The Huda Beauty Legit Lashes Double Ended Mascara gives you gorgeous lashes without the need to apply false ones. And you can choose between volume or curl and length for your lashes with this mascara.
4. Huda Beauty Lip Contour 2.0 – Deep Rose
One of the best makeup products of 2022 for Sukhmani is Huda Beauty's Lip Contour pencil in Deep Rose. It is a super smooth formula in a dark pink tone that works well with all her lipstick shades, even the nude ones. So, if you're going for fuller-looking lips, you can add this gorgeous shade to your cart.
5. Maybelline New York Lash Sensational Sky High Waterproof Mascara
Features Writer Aarati is all hearts for the Maybelline New York Lash Sensational Sky High Waterproof Mascara. It is a great formula and is a hit among most makeup lovers. So, if you don't want to burn a hole in your pocket for long and voluminous lashes, this one is going to be your new favourite product.
6. Maybelline New York Color Sensational Creamy Matte Lipstick – 657 Nude Nuance
The Maybelline Creamy Mattes are simply iconic and Aarati finds Nude Nuance to be the perfect shade for herself. It is a lovely warm brown that doesn't wash her out like other nude brown shades. If you're looking to add some classic nude lip colours to your stack, this one won't disappoint.
7. Lakme Lumi Skin Cream
Social Media Manager Vrinda has recently discovered her love for the Lakme Lumi Cream. It is a moisturiser and highlighter that makes the skin look radiant, hydrated, and plump. This is a great buy for any season as it gives the perfect dewy finish to your face.
8. Chambor Orosa Matt Blush Make Up Stick – Plum
Vrinda is all about that glow and that is why she switched from a powder blush to Chambor's cream blush. The makeup stick in Plum is a gorgeous shade that gives you a natural flush and a subtle glow because of its creamy formula. If you're a cream blush gal, you've got to check this one out!
9. Clinique Anti-Blemish Solutions
Content producer Khushboo switched from a serum-based foundation to Clinique Anti-Blemish Solutions this year. It is a formula with salicylic acid and it helped prevent her angry skin breakouts. And the oil-free and non-irritating formula feels fresh and looks extremely natural on the skin.
10. MAC Mini Lipsticks
Khushboo also made a switch from matte lipsticks to cream ones as the former made her lips too dry. She absolutely loves the Mini MAC Lipsticks in shades Diva and Twig. They have great pigmentation and are easy to carry anywhere!
Featured Image Source