Gone are the days when you would have to sift through stores full of fabric to decorate your home. Acasa has everything for your home furnishing needs and more.
1. Baby Girl's Room
Pink sure makes a room pop. It also manages to light up every little girl's barbie fantasy. If you or your daughter are looking to spice up her room, then you could do it with this beautiful pillow and bed spread. The beautiful ruffles subtly accentuate the edges and give the bedspread a dressy fall.
2. Play With Colours
When it comes to your hall decor, instead of opting for duller hues, you could pick out vibrant throw cushions like these. They are simple, but can brighten up a room plenty. Play mix and match and use them to to make couches, beds and rugs comfortable enough to snuggle in.
3. Go Classic
This bedspread with pillow and cushion covers is a complete package of elegance for your bedroom. The embroidery complements the teal hue and the light colour make it ideal for both day and night. We are already imagining it on a a beautiful antique four poster bed we'd love to tuck ourselves in.
4. Say It With Love
Oh how we love cushions that talk! Haven't heard of them? Well this one is for when you want to 'say it with cushions'. Chic and glamorous with the golden letters, here's your chance to say something to that special someone without having to muster up the courage to talk.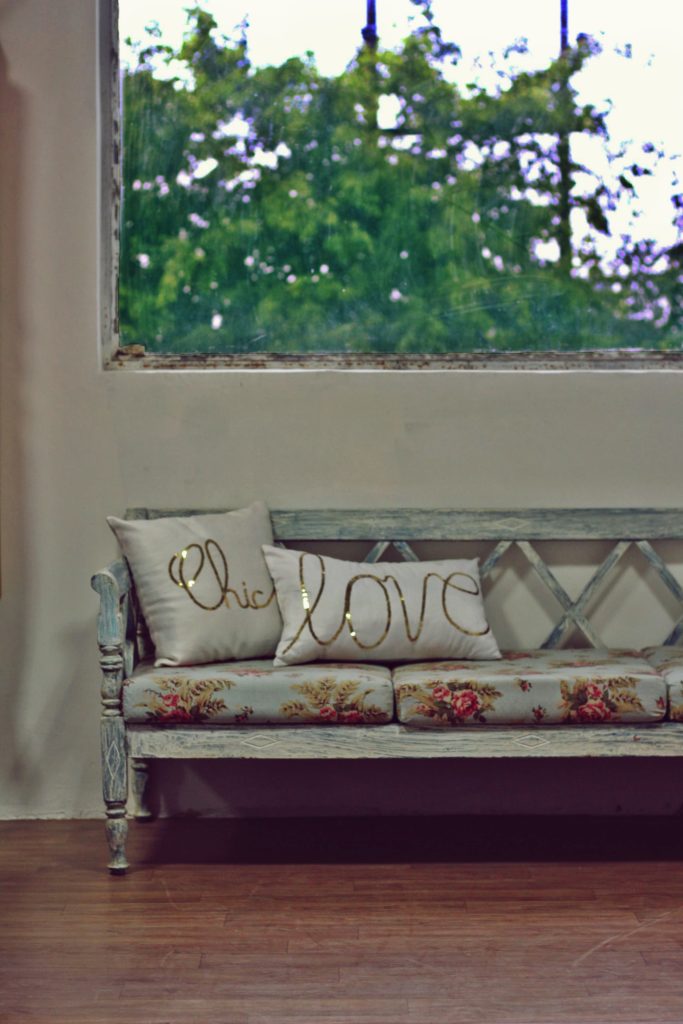 5. Cosy-ing it up
Soft cotton quilts are perfect for those early winter days. And just as we approach a pleasant October, it is time to get ready for these. Light and fluffy, in vibrant red and blue they'd look so welcoming on a freshly fluffed bed. The floral cushion adds to the drama and we think the two with a mug of hot cocoa is all you need for the perfect reading nook.
6. The Bold and Beautiful
If you have been looking for glam cushions to do up your home, your search ends here. These beautiful cushions come in various patterns, colours and embellishments. The best thing is that this mish-mash of patterns creates the perfect regal look for your living room or bedroom.
7. Indigo Dreams
This quilt with the cushions is every handicraft lover's dream. From shibori to ikat, it has all the crafts in a single set. And when they come in calming shades of indigo and white, who can say no? The patchwork on the quilt and throw cushions in different sizes and patterns are suggestive of a carefree and artistic home.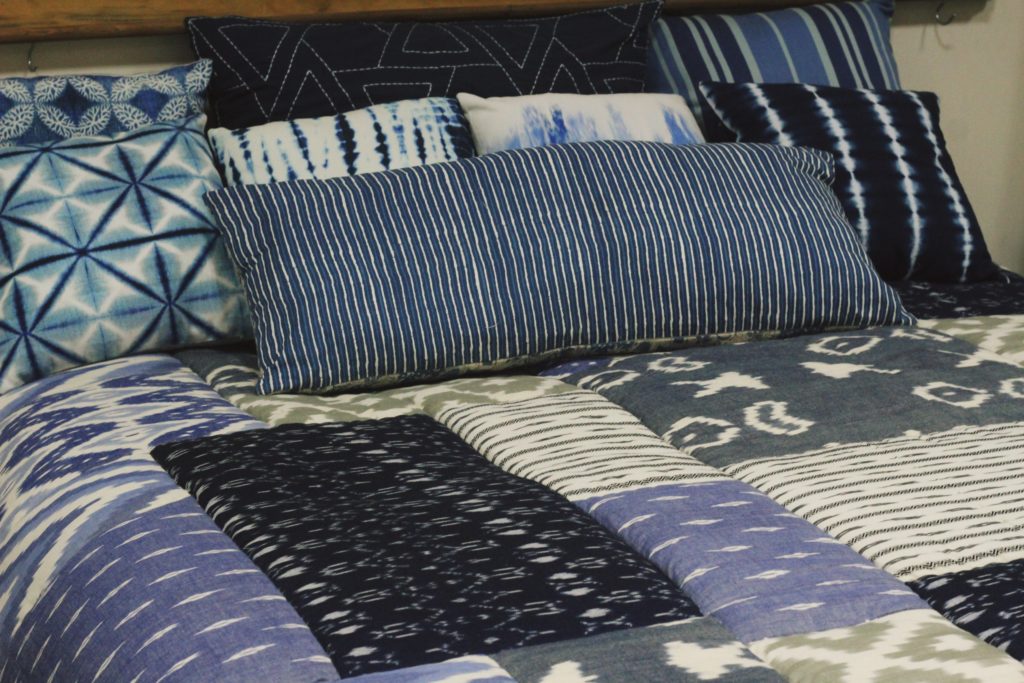 8. Picture perfect
We'd say that this is one of our favourites from what Acasa has to offer. The bedspread with the layering of patchwork and embroidered fabric is well cut out for a bed with a broad headboard. The floral motifs are calming for a night's rest and colourful enough to keep on during the day too.
9. Stitched to perfection
Minimalist seems to have gained a new definition with these cushions. The colourful threadwork reminds us of grandma's framed cross-stitch patterns and we just love the tiny pom poms. Pair them with a solid coloured bed spread and use them as throw cushions or place them on a pop coloured couch for a touch of warm white.
10. The silver lining
Embroidered shimmery pieces etched onto these cushions make it perfect for any room. They've got grace, they've got style and they've got everything to make your living room ready for a party.