New Year's Eve is just around the corner, and if you're a last-minute host scrambling to deck up your home, you're not alone. And please don't even think of putting up Diwali lights again and calling it New Year's decor. We know these things can get a little costly, but we're here to help you throw a rager on a budget. Here's the perfect New Year decor on Amazon under ₹1,000 to ring in another year without going broke but still keeping it bougie!
1. New Year Foil Balloon Kit
Balloons are a must-have for any party as they add all the charm to the decor. And if you're going the DIY route and setting up a backdrop with balloons, these ones are just perfect. It is a 47-piece balloon set that is easy to put up and takes barely any time.
2. Black Glitter Banner
To add to your decor, you can get this black glitter Happy New Year banner. It is a cute and hassle-free decor piece that you can add to any space. You can even set up a small photo booth for everyone's Instagram.
3. Golden Foil Curtains
Golden foil curtains are one of the best New Year decor pieces on Amazon. They instantly lift up the decor and are great for a statement wall. You can add your balloons and lighting on the same wall and you have the perfect spot to get all those aesthetic pictures.
4. Disco Ball String Light
Add a little disco theme to your New Year party with these adorable disco ball string lights. They are perfect to add that jazz to your decor since the mirror surface enhances the lighting. Get the party started 'cause it's the time to disco!
5. Transparent Net Curtains
Just because you're DIYing your new year party decor doesn't mean it can't be fancy. And by fancy, we don't mean that you have to splurge thousands because we have an affordable and budget-friendly option for you. This net curtain is the perfect New Year decor piece on Amazon that will add an elegant touch to your party.
6. Snowflake String Lights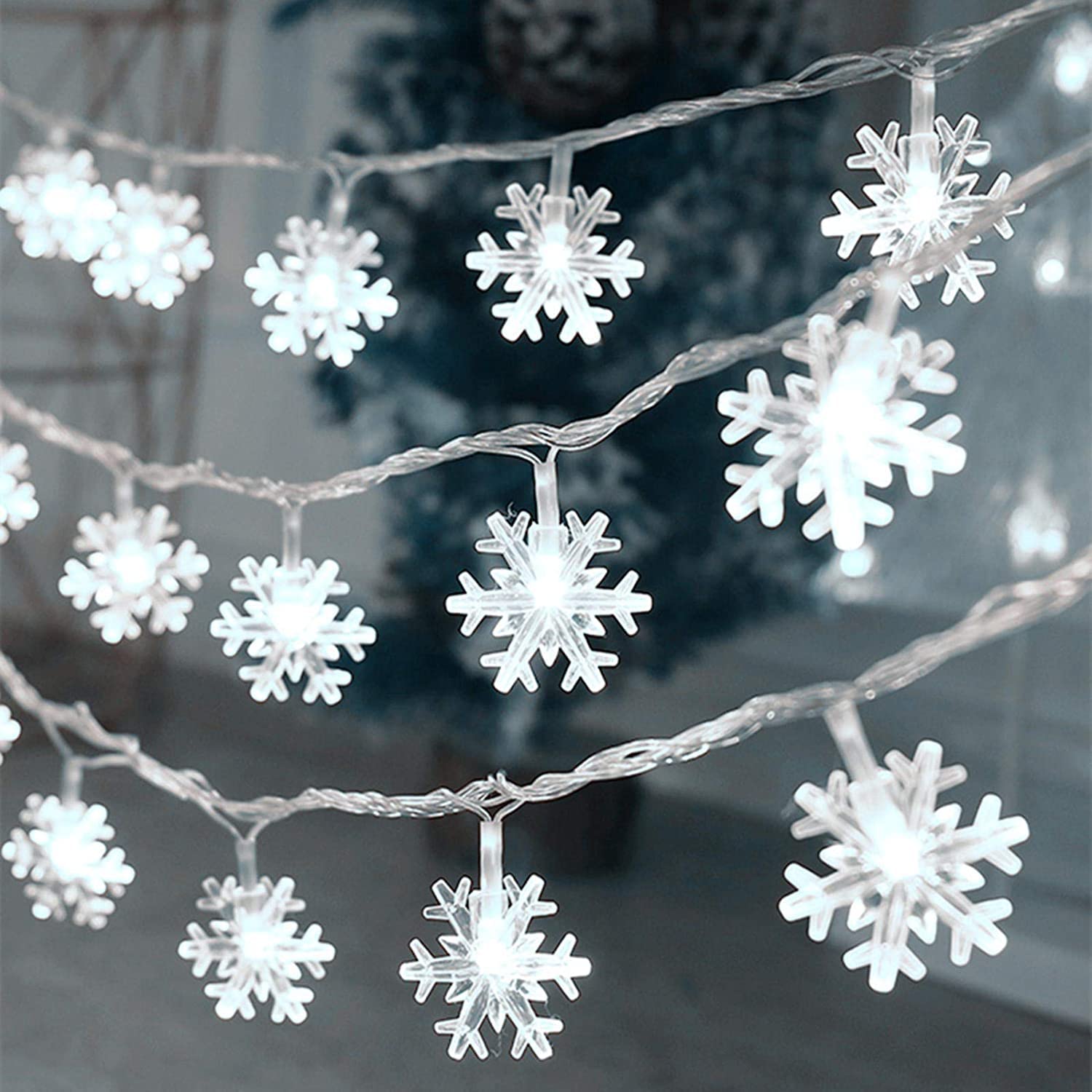 No one can have enough cutesy lights for their decor and these snowflake string lights fit the bill perfectly. So, get yourself some snowflake lights and set the right vibe for your party.
7. Paper Lanterns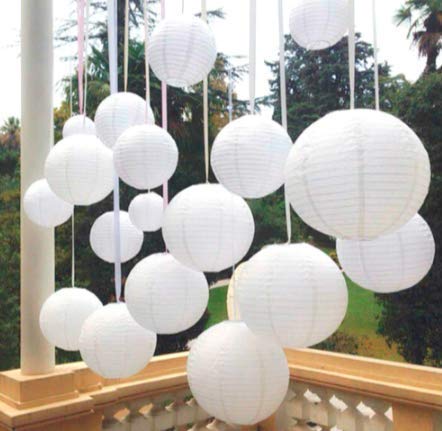 Paper lanterns are easy and reusable items that make for effortlessly stylish decor in any space. You can hang them in multiple spots as they are super lightweight but sturdy enough to stay in place. And they aren't very costly too, so get them and reuse them for every other party you throw.
These items are individually selected by the team and we may earn a commission from your purchase.
Featured Image Source
Related: New Year Party Ideas: Easy Decor Themes Which Will Make Your House Party Epic