Celebrate avocado with your breakfast, lunch, dinner and even dessert recipes.
Breakfast
1. Avocado and Egg Breakfast Pizza
Would you ever say no to pizza for breakfast? No one in their right mind would, we believe. But not all pizzas have to be unhealthy just like the next one we're going to tell you about. For the base of the pizza you could use flat bread or whole wheat Naan bread. Top this off with avocado mash and an egg cooked in the style you prefer, toss in some veggies and voila, healthy little pizza up for grabs.
2. Avocado Veggie Panini
A Panini without meat? Oh, yes! Substituting some meat for avocado is genius, because most of the time you wouldn't even miss the meat. You can avoid all those overloaded amounts of sodium that standard deli sandwiches boast so proudly of.
3. The Avocado Bun
The Avocado Bun seems to be doing the rounds of late, and now we know why. Before you hop onto the fad bandwagon, think about the health benefits the avocado bun entails. Substituting buns for avocados is genius on a whole lot of levels, simply because it takes away the unhealthiness of plain white bread. It's healthy, it's delicious and it's genius. What's not to like?
Lunch
1. Avocado Watermelon Salad
Watermelon and Avocado in a salad, what's not to love? Not only is it delicious, but also packed with all the nutrition you need. The best part, it's laden with Vitamins A and C. Throw in some radish, feta topped with mint and some chives for garnish, and there you have a fully nutritious meal.
2. Turkey-Avocado Melt
If the calorie count means anything to you, this recipe packs in just a little more than your daily quota, okay, we'll leave it to you to decide, 303 calories. For a quick recipe on the go, the turkey, avocado melts is just perfect. Two or three slices of turkey along with the same number of avocado slices and some low fat cheese to top it all. Place it between two or more slices of whole grain bread, grill if need be and munch away.
3. A Sandwich like no other
Imagine the perfect sandwich, filled with avocados and perfectly cooked eggs, running off the sides of the bread. Each bite is like a trip to the little foodie heaven out there. Healthy and oh-so-tasty!
Dinner
1. Avocado Pasta
Substitute your normal average everyday pasta sauce with avocado sauce and see how your waistline sheds those pounds. Combine some olive oil, garlic, lemon, basil and Parmesan cheese (only if you want to) and boom, we just found a substitute for Alfredo sauce. Whole wheat pasta and some veggies elevate the health quotient of the dish.
2. Baked Sweet Potatoes with Avocado Mash
This recipe is delectable and is bound to leave you wanting more. You would need, obviously, a baked potato which you would fill with mashed avocado. For a great sauce you could add plain yogurt with cilantro leaves. Pepper and salt to taste, topped off with some lime wedges and you are good to go.
Dessert
1. Chocolate, Coconut, and Avocado Pudding
Who doesn't love all the ingredients in this recipe? Chocolate, elevated by yummy, fragrant coconut and avocado is just the perfect end to any meal. Sweet tooth cravings are satisfied and guess what, the calorie count is surprisingly low.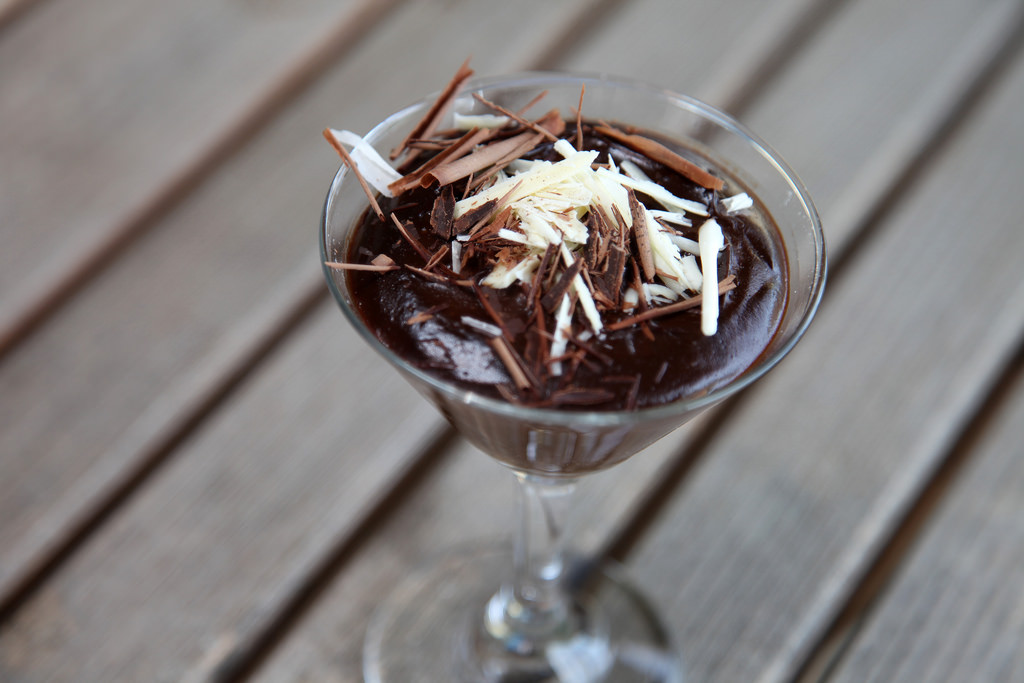 2. Chocolate Avocado Truffles
A classic twist to your normal everyday dessert would be stuffed avocados. All the skepticism surrounding this will be forgotten once you have dug in. The best part is that it's healthy, tasty and easy to make.
Isn't this just the perfect lineup of avocado-filled meals that don't let you down on the taste?