Pesto, made from a combination of basil, pine nuts, olive oil and garlic, is a delightful summer treat. Whether you buy a jar from the store or make it at home, this garlicky sauce is your go-to when hunger strikes. Not only does it go well with pasta, but it can also be a versatile ingredient in all sorts of other dishes. Because only teaspoons of pesto are required to add a punch, often unused pesto can be found lurking in people's kitchens. You can even store it as a freezer staple and enjoy it as and when you please.
Read here to know more about other freezer foods you can store. Here are a few ideas in which you can use pesto beyond pasta:
1. Coriander mint pesto Maggi
Throw in some Indian flavours and some Italian flavours and viola! A tasty, easy to cook dish is ready.
Find the recipe here.
2. Pesto vegetable medley
A jumble of bell peppers, broccoli, zucchini and cherry tomatoes grilled to perfection and dressed with a freshly made pesto sauce that will make your tastebuds sing.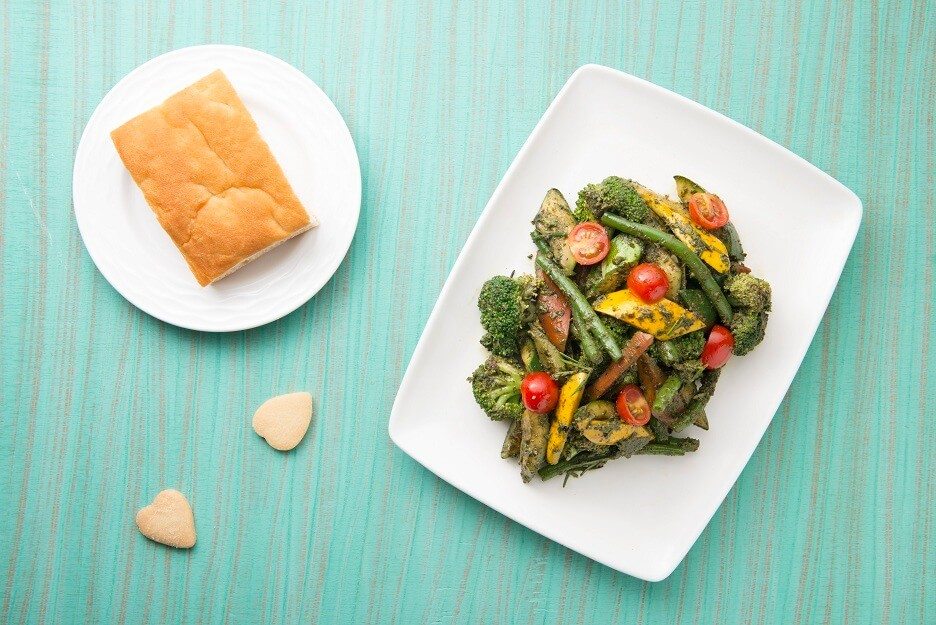 Picture Credits
3. Easy cheesy pesto pull-apart bread
Full of stringy cheese and pesto goodness, this recipe will surely emerge as the crowd's favourite appetizer at a party.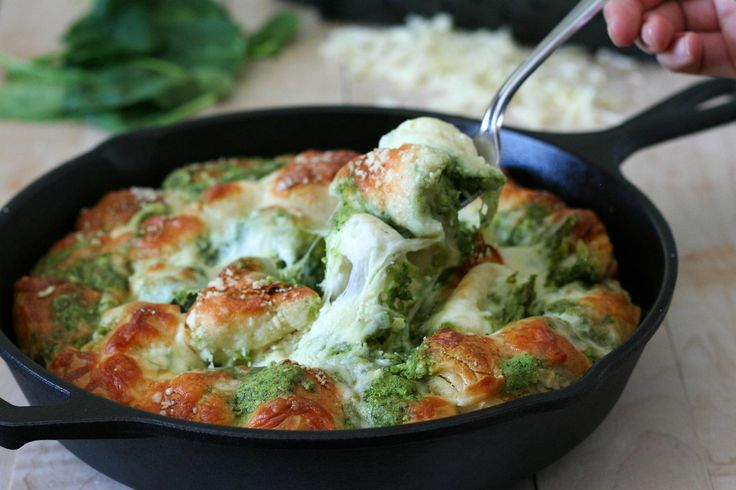 4. Basil pesto party almonds
The easiest of the lot, this recipe of roasted, pesto-covered almonds will make an irresistible snack or party appetizer. The first step is to make crunchy and nutritious almonds.

5. Paneer panache
Smothered with Pesto, covered with lettuce and a hearty fill of Paneer makes this Panini every pesto lover's delight.
6. Chicken pesto salad sandwich
One of the tastiest and quickest meals you'll have, this hearty sandwich recipe is a winner. Just get some chicken breasts and a jar of leftover pesto together, and see the magic.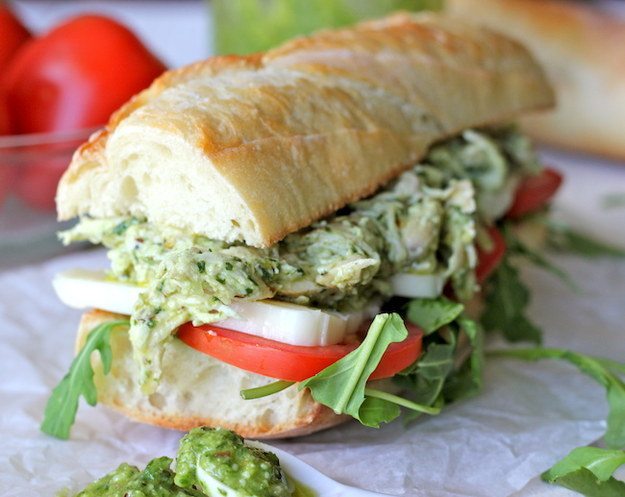 7. Pesto fries with balsamic reduction
Everybody loves fries. And pesto fries might just become your new favourite way to eat pesto.