Saturday night clubs are now a thing of the past–at least for the ones who cannot take another evening of being cramped into a small space with sweaty strangers. A Sunday brunch is now the perfect way to sit back, relax, and catch up with close friends and family, especially when there is delicious food involved. Some may even say that it is the new "Saturday night" of our generation.
Here are a few boozy Sunday brunch recipes for you to try:
1. Peach and Bourbon Pancakes
Too pretty to eat, these 'perfect for brunch' pancakes are a soft pillowy invitation to dig in. Peaches and cream mixed with your daily serving of fruits, grains, and a little shot of whiskey–need we say more? Get the full recipe here.
Courtesy : Broma Bakery
2. Banana Coconut Bread with Rum
A good 'melt-in-your-mouth' banana coconut bread is always a crowd-pleaser. It works well when you're pressed for time since it can be prepared and stored in advance. Get the recipe here.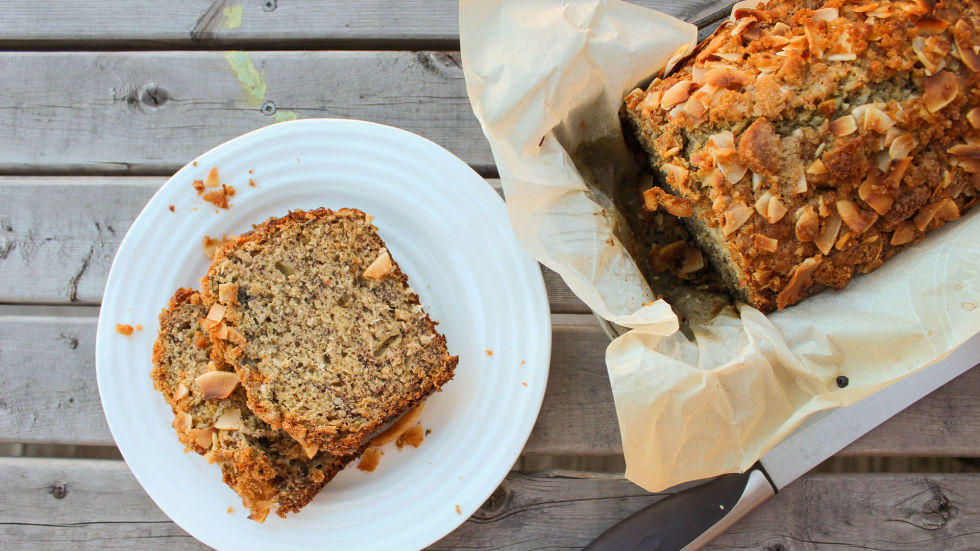 Courtesy: redbook
3. Drunk French Toast
The name says it all. Drunk on flavour, this French toast will awaken your taste buds like nothing else. What more can one want for a great Sunday brunch? Rich and decadent with a blackberry rum sauce, this French toast is going to be the highlight of your Sunday brunch. Get the recipe here.
Courtesy: Life as a strawberry
4. Mini Chocolate Bourbon Pecan Donuts
Donuts are always a great idea for that extra sugar rush. A party in the mouth, these doughnuts are topped with chocolate icing and sprinkled with crunchy pecan. Easy to make and delicious to eat, your guests are sure to devour them as soon as you put a plate of these on the table.  Get the recipe here.
Courtesy: redbookmag
5. Whiskey Maple Syrup
This whiskey maple syrup will make you the most sought after person at the brunch when your friends nag you to tell them the secret to your delicious homemade maple syrup. Get the recipe here.
Courtesy: Life as a strawberry
Planned your Sunday brunch yet?
Related: Easy Dessert Recipes For A Gourmet Experience At Home