The festive season is the perfect occasion to not just dress yourself up but your home too. From bright lights to dainty floral decorations, everyone loves making their home festive ready. And since Diwali is just around the corner, it is time to get back to work and create our own masterpieces. While you can use fairy lights and other decorations from last year, we have some really exciting and gorgeous pieces for you. So, make your home festive ready with these gorgeous Diwali decor pieces that are just under ₹1,000!
Related: Bling, Drama, And Colour: The Perfect Diwali Outfit Under ₹2,999
1. Gold Metal Table Candleholder
This gorgeous piece can add the perfect festive touch to your home. Candleholders add an aesthetic charm, and they are not just great for the festive season. An elegant candleholder makes a fine decor piece for a cosy corner any day. So, amp up your Diwali decor with this Gold Metal Table Candleholder.
Image Source
2. Gleam Apple Light Fibre
Minimal, chic, and totally adorable, this Gleam Apple Light Fibre is a great addition to your festive decor. You can create a separate corner and place this as the statement piece. Accompanied by some floral decor, this makes for quick, easy, and unique Diwali decor for your home.
Image Source
3.
Terrarium Glass Cone
Add a little greenery to your house this Diwali with this Terrarium Glass Cone. You can add your favourite succulents and plants to this and hang it in your balcony. You can also place it as a tabletop decor piece to add some greenery indoors.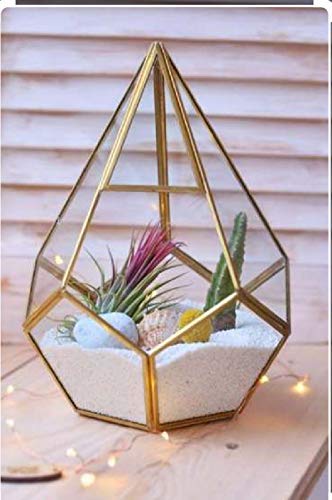 Image Source
4. Apple & Pineapple Candle Set
Make the ambience of your home soothing and fruity with these Apple & Pineapple Candle set. Why just light up your space when you can make it fragrant too? This festive season, get this adorable candle set and make a cosy corner with all the festive charm.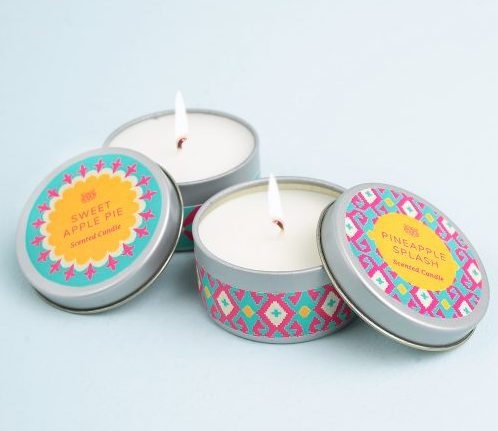 Image Source
5. Posh Pineapple Table Décor With LED Light
Looking for something quirky? This Posh Pineapple Table Décor With LED Light is a fun solution for the festive season decor. Add a little sparkle to your place with this table decor and make the festival of lights even brighter!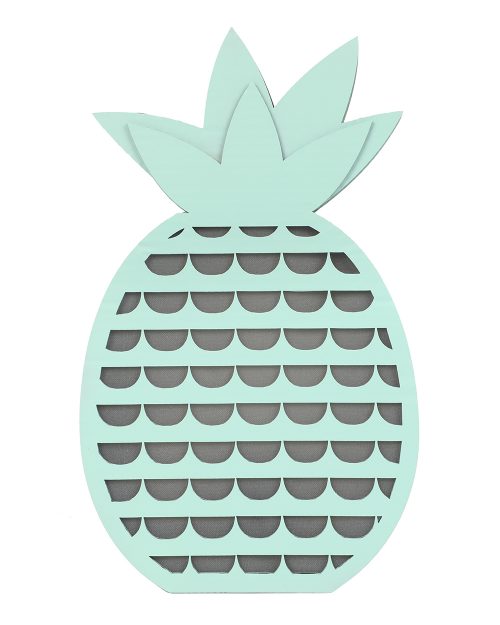 Image Source
6. Tealight Candleholders
How many candles are too many candles during the festive season? With this Tealight Candleholder, you can light your home in a fuss-free manner. Hang this wall decor piece and illuminate your space in a chic and stylish manner.
Image Source
7. Decorative Flower Vase
Add a little bling and fun with this metallic Decorative Flower Vase. Get a bunch of your favourite fresh lilies, roses, or orchids to add to the vase. Place it with some fairy lights or diyas, and you have yourself some effortless bling and sparkle.
Image Source
8. Ceiling String Lights
How can we talk about festive decor and not mention fairy lights? This gorgeous multi-coloured Ceiling String Light makes for the perfect Diwali decor. Hang it over your plants or next to your curtain to add an aesthetic touch to your festive decoration.
Image Source
9. Floral Square Cushion Covers
Give your home a mini-makeover by changing the cushion covers on your couch and sofas. Get this set of 5 Floral Square Cushion Covers that will instantly brighten your living space. With colours like pink and blue, bring the festive vibes into your home.
Image Source
10. Crystal Akhand Diya
Looking for some extra sparkle and shine? This Crystal Akhand Diya is a stunning Diwali decor piece that will give your home a vintage look. So, switch from the basic diyas and upgrade to this crystal diya for some elegant decor.
Image Source
With Diwali, there are Diwali parties. And what's better than a small, safe get together on your terrace? Here are some terrace decor ideas that will quickly spruce up your rooftop.