In the cold harsh winter, our skin tends to lose its glow and becomes dry and irritated. Many of us make the mistake of using the same skincare products in the summer and winter, which doesn't work. As the season changes, you need to switch from powder-based makeup and skincare products to rich and moisturising winter skincare products to maintain the health of your skin. Check out these products which will help you beat those winter blues.
1. Facial oils for glowing skin
Oil can work wonders on your skin in the winter without clogging your pores or being too sticky. There is an oil for every skin type, you just need to find the right one. Facial oils help keep your skin nourished and enhance that natural glow. Here is a list of facial oils for all skin types that you can try.
A few drops of Kiehl's Midnight Recovery Concentrate replenishes skin with distilled botanicals and blissful essential oils.
Lakme Absolute Argan Oil Radiance Overnight Oil-In-Serum is a lightweight formula that nourishes your skin as you sleep. Enriched with Argan Oil, and the power of a serum, this is one of the best winter skincare products out there.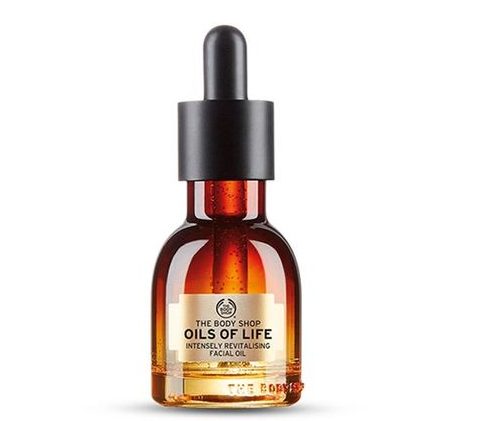 Oils Of Life Intensely Revitalizing Facial Oil effortlessly melts into the skin, leaving a non-sticky, velvety-soft finish. And it also has a quick-absorbing formula, created by using three precious seed oils from around the world.
Grape Seed & Sea Buckthorn Glow-Restore Face Oils Blend is a unique combination of 100% plant-derived oils. It combats skin dryness, and restores natural health and glow to the skin without the greasiness one would expect from an oil.
Bella Vita Organic Magic Face Oil Serum is made from handpicked saffron and pure Indian red sandalwood (chandan). Perfect for revitalizing and restoring your skin's natural glow.
2. Cheek tints for naturally flushed skin
Powder-based blushes give your skin a dry and flaky texture, which just makes your skin worse in the winter. Stay away from powdery blushes, and switch to cheek tints and stains. They give you a naturally flushed look without making your skin look dry. Here are some of our favourite picks.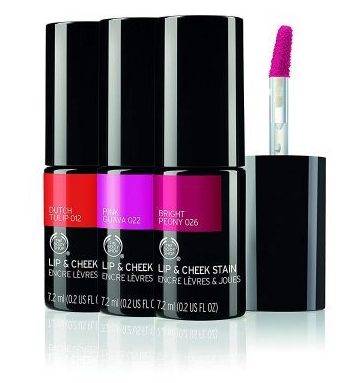 The Body Shop's Lip And Cheek Stain gives cheeks a natural-looking rosy glow. And it is long-lasting so that slight tint will stay all day.
Benefit's Benetint Cheek And Lip Stain is an iconic rose-tinted lip stain that was created for an exotic dancer in the 1970s. It has since achieved cult status and provides the perfect flush for healthy-looking skin.
Look positively radiant and get double the glow with Becca's Beach Tint. This paraben and preservative-free creme stain gives your skin a healthy glow.
3. Hand creams to avoid cracked skin
This winter, don't let the cold steal the warmth and softness of your hands. A good, moisturising hand cream should be in your winter skincare products list. Check out our picks and select your favourite.
L'Occitane's Shea Delightful Rose Hand Cream is a limited edition product. It has shea butter, which helps to nourish, soften and protect hands. And it absorbs quickly into the skin, without leaving oily traces.
Formulated for the driest, most active hands, Kiehl's Ultimate Strength Hand Salve is a heavy-duty moisture treatment. It is a thick, rich formula that is instantly absorbed, offering all-day care and protection.
Indulge your hands this winter with the special edition Rich Plum Hand Cream. Lightweight, fruity and so festive, this hand cream helps hands feel softer and smoother, but never greasy.
Innisfree Jeju Life Perfumed Hand Cream has a moist formula that moisturises hands without leaving any stickiness or residue.
4. Lip balms for soft, luscious lips
Lips are one of the most sensitive parts of the body, and winter takes a toll on their texture. It is essential to keep your lips hydrated and invest in good quality lip balms to keep them soft. Check out our favourite picks for the season.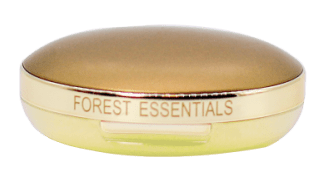 This Kokum Butter and Honey Lip Balm is uniquely designed to replenish and soften dry, chapped lips. Its extraordinary moisturising and hydrating properties seal in moisture and soothe dry lips, leaving them soft and glossy.
Rose Lip Balm by Kama Ayurveda is a rich, deeply moisturising lip balm that leaves the lips replenished, soft and hydrated.
Nothing heals, protects and rejuvenates like nature. This Coconut And Mint Lip balm from The Coconut People has handpicked raw ingredients and pure magic. Brace your lips for a minty treat, this is a peck right from mother nature!
Nykaa Lip Crush Macaron Lip Balm is enriched with shea butter & Vitamin E, and it delivers long-lasting moisture and protection to your lips.
5. Toners and cleansers for hydrated skin
Toners and cleansers work to remove any oil or makeup on the skin. But sometimes, they strip the skin of its natural oils making it too dry. It is generally suggested to use rehydrating toners and cleansers to balance the ph level of the skin. Here are some good options to try this season.
Facial Tonic Mist Rosewater Hasayan by Forest Essentials has deep pink roses, hand-picked and steam distilled to extract fragrant moisture-laden water to rejuvenate, refresh and rehydrate the skin.
Developed by Clinique's dermatologists, Clarifying Lotion 2 is a soothing formula that whisks away flakes and refines pores to reveal a clearer complexion. And the cool, refreshing formula removes dead cells from the surface of the skin helping moisturiser and makeup spread evenly.
Rose Jasmine Face Cleanser from Kama Ayurveda is a soothing, hydrating cleanser filled with natural ingredients. It gently cleans and rejuvenates skin, minimising fine lines and promoting skin suppleness.
6. Body lotions and body butter for supple skin
Body lotions and body butter balance and hydrate dry and dull skin. They provide long-lasting moisture and a rich sheen to seal the hydration in the body. Also, they help restore the natural balance of the skin during the winter season. Here are some rich and nourishing options for your skin.
This Velvet Silk Body Cream by Forest Essentials softens and nourishes skin. It contains sweet almond oil which adds glow and moisturises the skin. Wheat Germ and rich cocoa butter work together to repair the skin and keep it soft and supple.
Cactus Blossom is a lightweight, 24-hour body lotion with coconut oil & shea butter that keeps your skin hydrated all day long and feeling incredibly smooth.
Women's Cherry Blossom Body Milk from L'Occitane is rich with the goodness of shea butter. It caresses the skin to make it hydrated and soft, while the flowery scent further revitalises the senses.
Clinique's Moisture Surge 72-Hour Auto-Replenishing Hydrator is a refreshing gel-cream that gives your skin the power to rehydrate itself. It keeps the skin almost twice as hydrated as any other product and delivers an instant moisture boost. Your skin appears plump, dewy and glowing from the inside for 72 hours.
7. Hydrating mask for a healthy glow
To keep your skin healthy and hydrated during the cold winter, using hydrating masks is a good option. They replenish your skin from within, leaving it supple and healthy. Try these hydrating masks for a healthy glow.
Laneige's Water Sleeping Mask contains Sleep Tox technology with a purification technique. It helps to repair your skin after damage from external stressors with anti-oxidant rich apricot and evening primrose.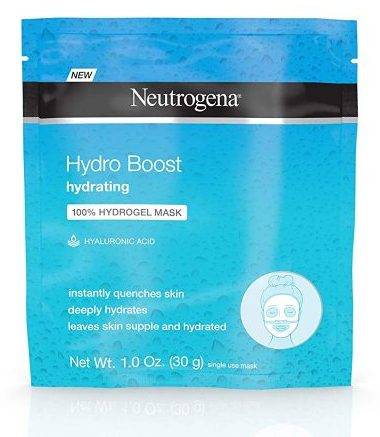 Deeply moisturise dry skin with Neutrogena Hydro Boost Hydrating 100% Hydrogel Mask.
Did you know skin loses moisture while you sleep? Clinique's moisture surge overnight mask is a rich, penetrating night mask which replenishes skin all night long.
Etude House SoonJung Sheet Mask Panthensoside is a hydrating and soothing sheet mask that instantly takes care of your stressed skin. The SOS solution Panthensoside leaves your skin feeling calm and comfortable.
8. Face creams and serums to replenish skin
To keep your skin healthy and hydrated, there are a number of facial creams and serums that you can add to your winter skincare products list depending on your skin type. Here are some of our personal favourite ones.
Estee Lauder Night Repair Serum maximises the power of the skin's natural nighttime renewal with its exclusive ChronoluxCB Technology. It also includes anti-oxidants and hyaluronic acid, nature's moisture magnet, to help lock in moisture.
Kiehl's Ultra Facial Cream is a bestseller in skincare. It is uniquely formulated to continuously hydrate skin throughout the day, reducing moisture loss by drawing moisture from the air.
Cetaphil Moisturising Cream is a rich, fragrance-free moisturiser that delivers intense hydration and replenishes sensitive, dry skin.
Plum's E-luminence Deep Moisturizing Creme has the hydrating power of Vitamin E, boosted by a dozen potent plant nutrients, to provide unmatched hydration and nourishment to dry and damaged skin.
9. Rich creamy lip shades for the perfect winter pout
It's time to ditch all those dry matte lip colours as they steal moisture from your lips. Indulge in creamy matte lip colours that hydrate your lips and give them a radiant sheen. Check out these options for that perfect winter pout.
L'Oreal Paris Infallible Le Rouge Lipstick is a luxurious, comfortable and long-lasting lip colour with a thick creamy formula.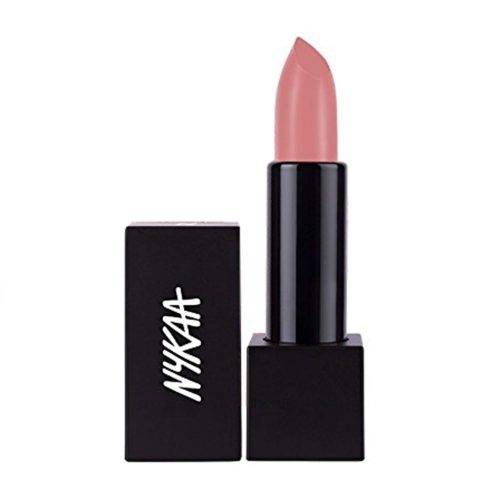 Nykaa So Matte Lipstick Collection has a creamy, long-lasting texture that gives you radiant lips in one stroke. It effortlessly glides on your lips, giving you a gorgeous soft matte finish.
Lakme 9 to 5 Primer Matte is the first lip colour with a built-in primer for a long-lasting, matte finish. The built-in primer makes the colour stay comfortably for 12 hours.
Faces Canada brings to you Weightless Matte Finish Lipstick in 15 impeccable shades enriched with almond, jojoba and Vitamin E oil.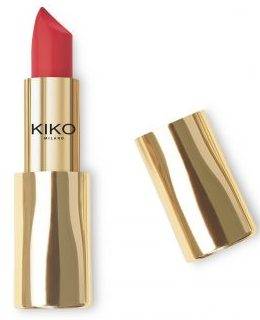 The Kiko Milano Creamy Lipstick comes with a beautiful radiant finish and full colour. Its enveloping and highly pigmented formula with scents of passion fruit melts beautifully onto the lips and the creamy and softening consistency gives lips long-lasting comfort instantly.
Click here for more information on skincare, makeup hacks and products, and everything else you need to stay gorgeous.