Rocking a backless saree in the freezing winter, like one of Karan Johar's leading ladies, is an art form, especially in Dilli ki sardi. But let's not throw practicality out of the window because you will end up sick. Practicality, however, doesn't mean you can't look like a pataka for all those Instagram pictures. And we have just the right source of inspiration for you–Bollywood's fashion icons. This is the only wedding outfits inspo you need this winter.
Related: 8 Ways To Rock A Saree In Winter Like A Bollywood Diva
1. Ditch the choli for a blazer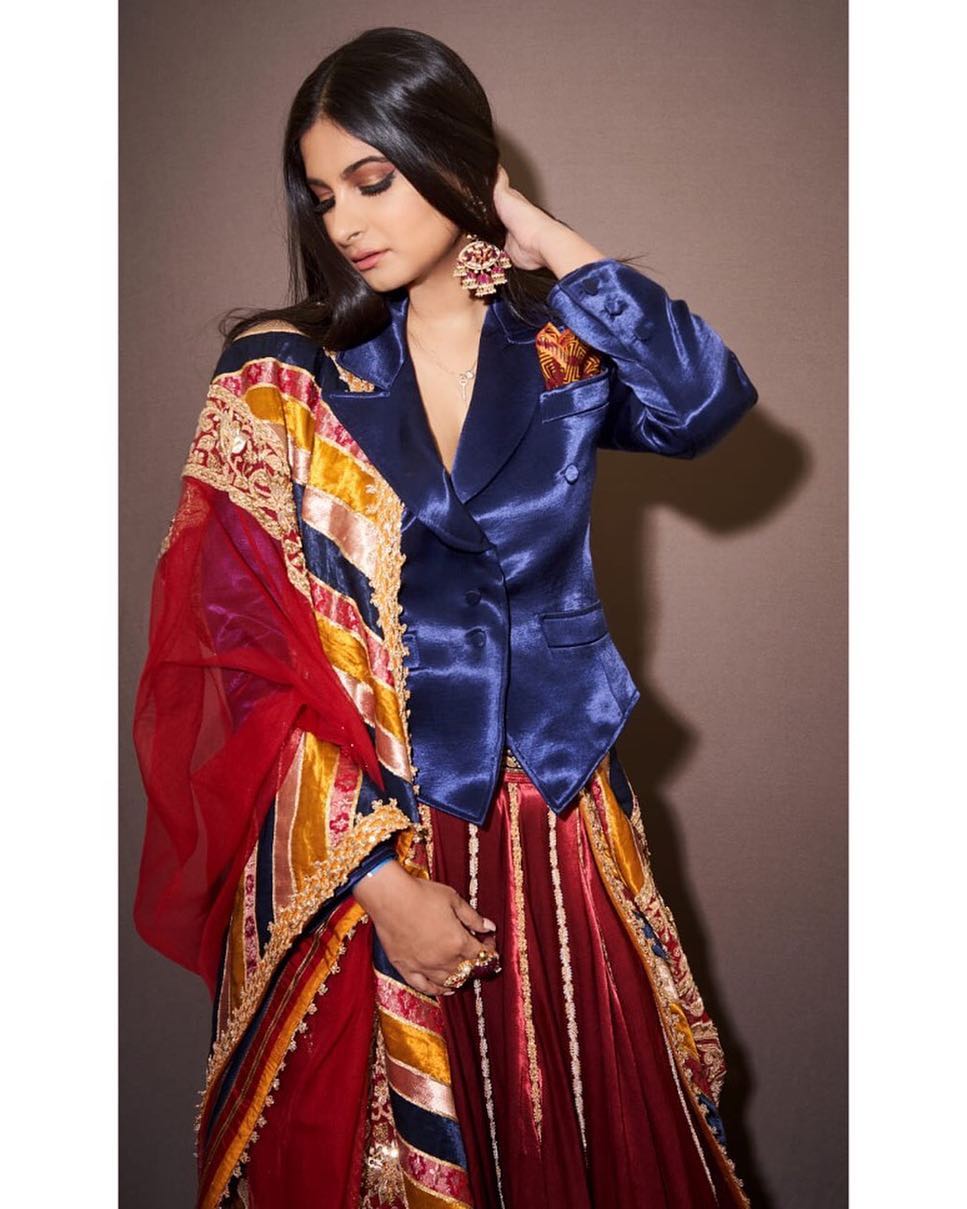 Image Source
Trying to make a statement without freezing to death? Take a cue from Rhea Kapoor's wardrobe and ditch the choli for a blazer. Adding a little pocket square will just enhance the fun, making you look like a complete boss.
2. Go the sharara sharara way
Image Source
A sharara is the ultimate winter wedding outfit. It is literally the perfect way to dress up and stay warm with layers underneath. And we are totally rooting for Taapsee's green velvet sharara because it looks so stunning and, more importantly, warm. So this season, go the sharara sharara way and dance the night away!
3. Add a matching blazer with your saree
Image Source
Yes, we love blazers with Indian outfits, but not just any kind. For the next wedding, you really don't have to wear your mummy's stuffy blazer to keep you warm. And if we have learned one thing from Katrina Kaif, it is to always keep things stylish. Get extra cloth along with your saree and ask your tailor bhaiyya to stitch you a matching blazer for an uber-chic outfit.
4. Silk outfits are the OG fashion saviours
Image Source
There is a reason why everyone loves hoarding their mom's Banarasi silk sarees and suits. They make for the perfect fashion statement, look so elegant, and are very versatile. And if you need some mix and match inspiration, you should bookmark Tara Sutaria's colourful silk outfit.
Related: 12 Ways To Give New Life To An Old Banarasi Saree
5. A full-sleeved anarkali is a timeless piece
Image Source
Trends can come and go but a full-sleeved anarkali suit is a timeless piece. It looks elegant, festive, and makes for the perfect winter wedding outfit. Aditi Rao Hydari's Instagram is full of such timeless anarkali pieces. From florals to sequins, you should definitely have at least one such statement piece in your wardrobe.
6. A little shimmer goes a long way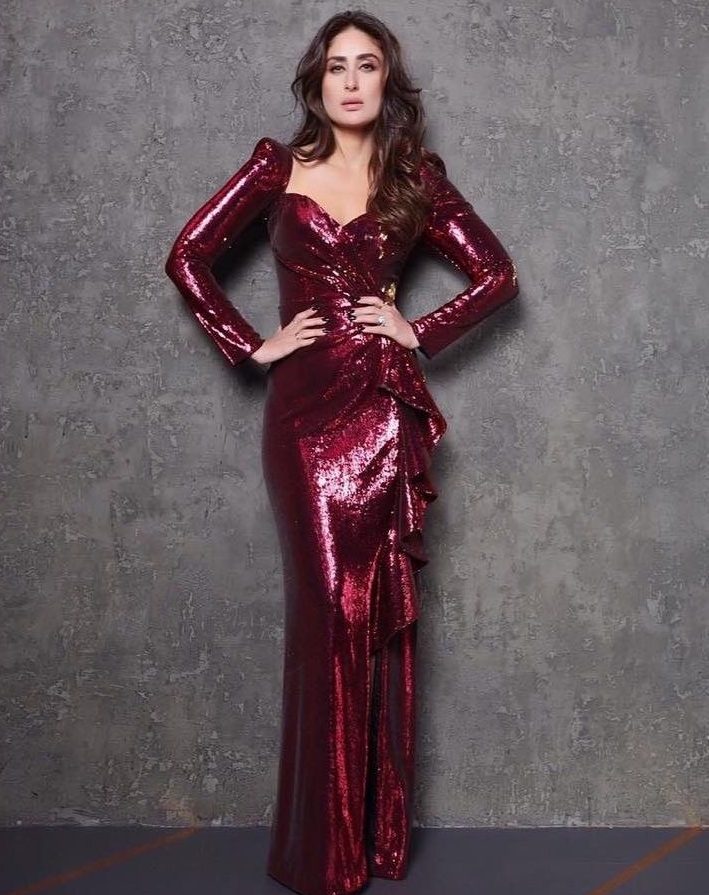 Image Source
A little bling goes a long way and adds a lot of glamour and oomph. And we are totally hooked on this stunning outfit with sequins, worn by Kareena Kapoor Khan. It is perfect for a reception or cocktail ceremony when you want to channel your inner diva and look hot AF!
7. Say no to heels and hello to loafers
Image Source
High heels are a pain in every season, but when you add the bitter cold and exposed toes to the equation, your feet won't feel like a part of your body anymore. So, it is time to ditch those high heels and slip into something more comfortable and warm, like loafers. And this look by Sonam Kapoor Ahuja is so chic and comfy. We can't wait to try this at the next wedding.
8. Layer your off-shoulder dress for a sleek look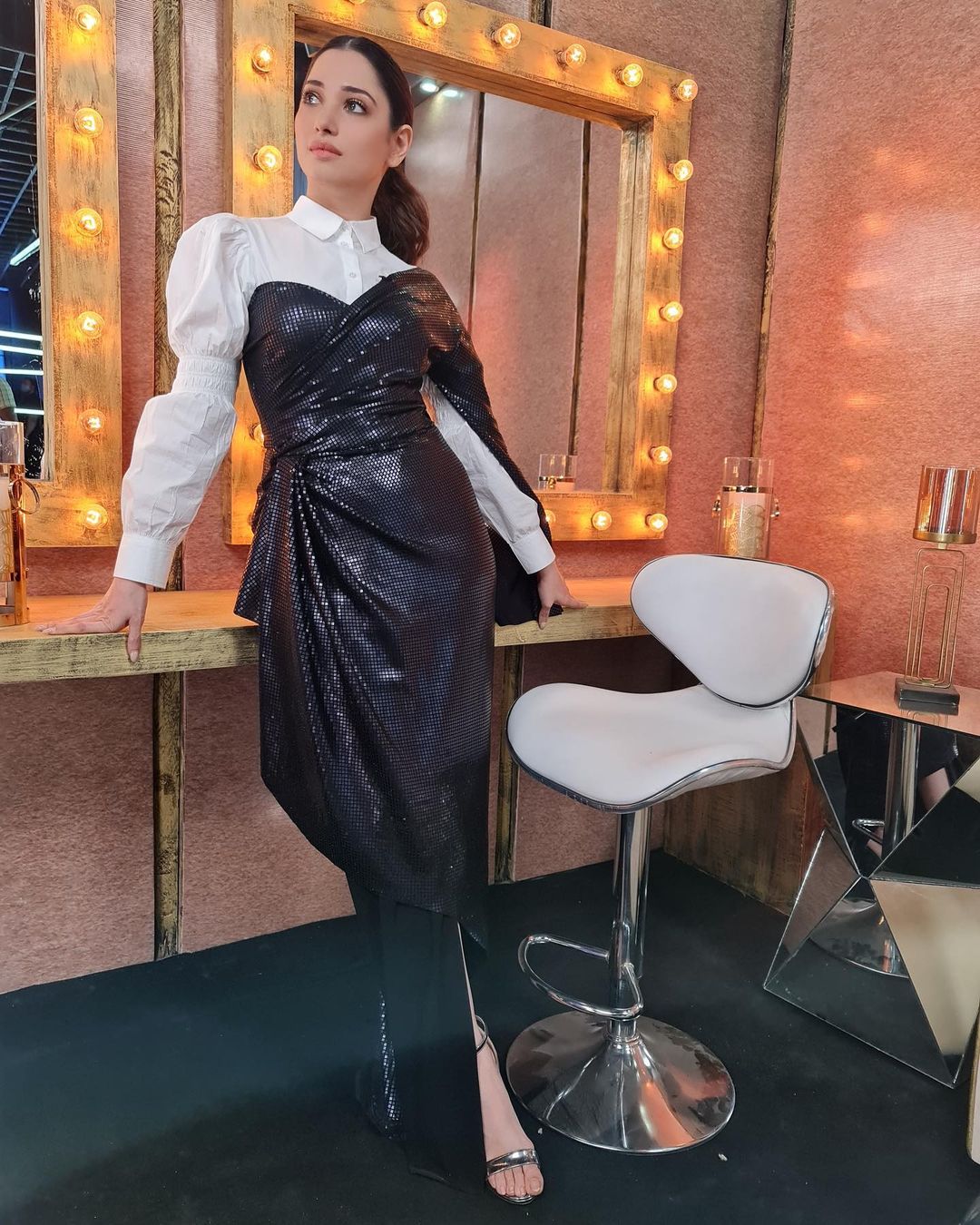 Image Source
It can be really tricky to pull off wedding outfits in the winter because of the limited options. But who said you can't use your old off-shoulder dress and rock the night? We are totally bookmarking Tamannaah's look with a shirt under the off-shoulder dress because it looks absolutely gorg!
Related: Which Indian Designer Should You Wear On Your Wedding Based On Your Zodiac Sign?