There are very few people in the world who have Aunty Eve's full approval. You know this, bachche, being one of those elite few. Haina? And you know who else is Aunty-approved? Certified good bachcha, Taapsee Pannu! And I know that many of you also like her. Why wouldn't you? Pannu saab te Mrs Pannu di kudi is such a gem. I know you know why you like her, but here is why Aunty Eve loves her.
Rocking those curls, just like Aunty Eve
Yes, just like Taapsee, your dear aunty also has very, very curly hair. I just keep it in a neat, ladylike bun most of the time. But I have a lot of styling tips which I just give to other people, like TP. I was the one who told her to let those curls fly. I was also the one who told her Mumma to stop running after her with a comb!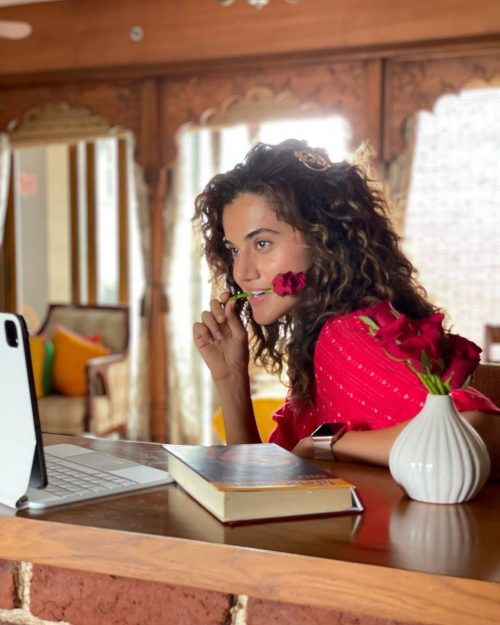 Taapsee's fashunnnnnnn
Oh ho ho ho. Beta ji, TP's fashunn is just killah! That's how the kids say it now, no? No? Anyway, have you seen her sarees in Russia? You know, just before leaving, she came to me and said, "Haye aunty, I have no clothes for this holiday. What to do, Aunty, what to do?" Then, I told her to just borrow some of my amazing clothes. I have all the best designers in my wardrobe, you know. The best gowns, bikinis, and all other holiday essentials! Now, how would I know that she raided my saree closet and ran? TP beta, can you please return one of my sarees so that I can wear it to Mrs Duggal's monsoon party this weekend? It's urgent!
Taapsee Pannu doesn't take any nonsense
As no one should! This girl is so strong, bachche. You know, she came to me after Haseen Dillruba released and told me that so many people are saying chhee-chhee things about it. I toh liked it, so I told her to start giving it back to all the trolls. I thought TP did a great job, but I did think of calling Mrs Pannu after watching the film to see her reaction after "woh wale" scenes. Hehehehehehe.
She does fully Aunty-approved films
Who do you think signed off on Rashmi Rocket and Mishan Impossible? Arre, everyone should do a Tom Cruise movie. What happened? Wait, that was a different spelling. Oh no, your Aunty may have made a mistake here! No one tells TP, okay? No one!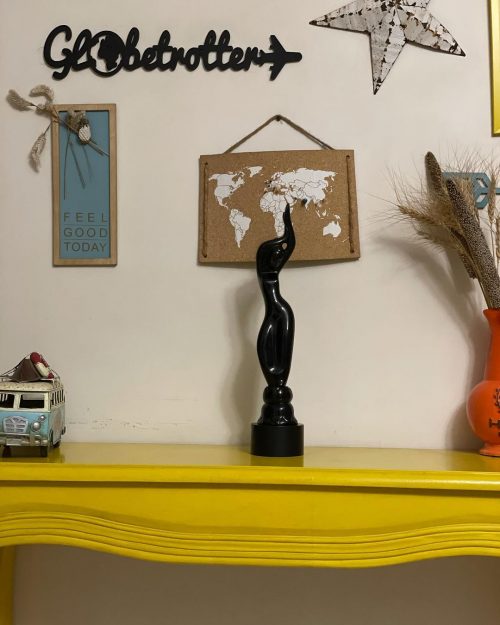 She will only marry parents-approved boy, like a good girl
Haye, did you see that cute sa interview where she said she won't marry anyone her parents don't like? Such a good girl, my heart will only explode! Learn from her, bachche. She is also young like you. But see, she is such a responsible girl. Also, when she said parents, she meant her parents AND me. No one important can get married without my approval. We all know that.
So, what do you think of my dear Taapsee Pannu? Isn't she just adorbs? Adborbs? Abords? Aorbs? What is that new word?
Related: #AskAuntyEve: How To Deal With Annoying Relatives & Their Questions At Weddings
All images courtesy of Taapsee Pannu's Instagram.