Capricorn season is here, so while it is time to be merry, it is also time to focus on work. Here is what your weekly horoscope prediction brings for you.
1. Aries (March 21 – April 19)
Enough chilling and acting like an overdramatic person with a severe mid-life crisis. It is time to turn the tables and show up like the boss you are. This week is all about channelling your boss vibes and not the cranky ass diva within. Get a grip on yourself because this week is not about messing around and taking bullshit. Even though a little wine and dine is always more than welcome (Bacardi, in your case), that is not what all your weekdays should look like. So, get your act together because it is time to sail through the week smoothly into the new year!
AAE Pro Tip: Stop watching Bigg Boss, and you will feel like you've got your shit together.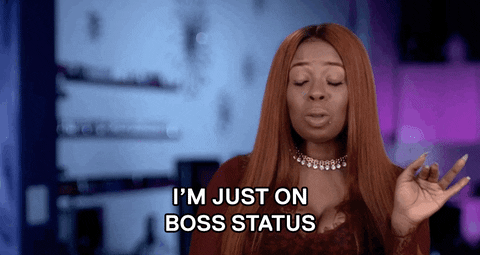 2. 

Taurus (April 20 – May 20)
It is finally time to start letting your heart make decisions for you because the other thing is clearly not working. Your weekly horoscope prediction wants you to focus on the tasks at hand rather than planning for December 2021. And if you think planning an international vacation is going to work for you, good luck convincing your parents. So, let's start being practical and actually paying attention to things in front of us. Like the milk that you kept on the stove to boil and forgot about.
AAE Pro Tip: Drop Dubai, plan for something local. Try Goa, those plans always work out.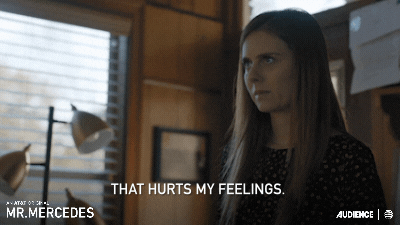 3. Gemini (May 21 – June 20)
The weekly horoscope prediction asks you to start being true to yourself. You don't need to be a people pleaser to make them like you. Be honest, be upright, and tell people if they are behaving like jackasses. But I would also recommend some patience when people tell you that you are a jackass too. It shouldn't lead to a conflict. Cursing it out is the actual mature way to deal with things, so grow up! Also, I see some steamy romance on the cards this week, so start working on your dirty talk skills. And no, whispering cuss words to your partner isn't 'dirty talk'.
AAE Pro Tip: Watch Bigg Boss for some inspiration on how to deal with things the mature way.
4. Cancer (June 21 – July 22)
To be honest, it won't be wrong to say that you have been blooming into a completely new person with the year coming to an end. I mean, actually communicating and being on calls for long hours with your best friends? Now that is what I call progress. And no, don't bother with the content of the conversation. Whether it's bitching about the world or cursing a particular person, it's all "bonding". Do some more of that because I see you are clearly enjoying this. Also, it feels like someone has developed a new crush, but I would suggest keeping it lowkey for now. You don't want to put posts with them on Insta just yet, let them at least confirm your follow request.
AAE Pro Tip: As soon as your crush accepts your follow request, stalk them religiously. You should do your homework before planning your sangeet with them.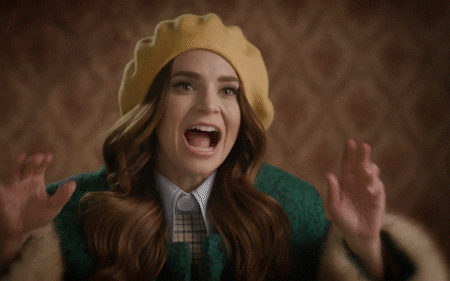 5. Leo (July 23 – August 22)
Surprises await this week, dear Leo. But they shouldn't be just coming from your loved ones. It is time to take your own case and surprise yourself with some nice gifts and a little self-care. I understand holidays are all about being with your partner and spending some quality time. But having a little bubble bath with some wine all by yourself isn't called cheating. Don't let anyone be your puppet master because you always play by your own rules. And if you want to have ketchup with your Maggi, you do that. Don't let anyone tell you that is gross; you do you.
AAE Pro Tip: A little mustard sauce ain't that bad with Maggi. Try something new for a change, don't play by the rules.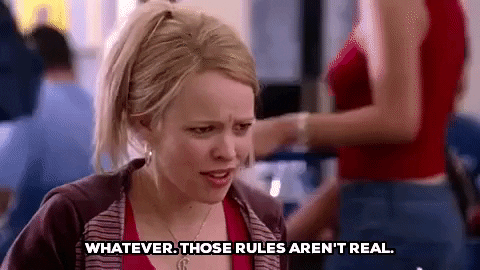 Related: Sip Away The Holiday Season With These Delicious And Warm Mulled Wine Recipes
6. Virgo (August 23 – September 22)
The weekly horoscope prediction asks you to stay calm and maintain your composure under all circumstances. Don't go blowing things out of proportion just because you are bored and need some drama in your life. You don't want to deal with the after-effects which can come in the form of endless crying and whining. So, stay away from smacking your siblings in the face if they steal money while playing Monopoly. Also, just as a precautionary measure, keep all the sharp objects in your sight locked away in some drawer. No one wants to take a trip to the emergency room.
AAE Pro Tip: Having a virtual game night will keep things under control because smacking the screen will be less appealing than smacking your siblings.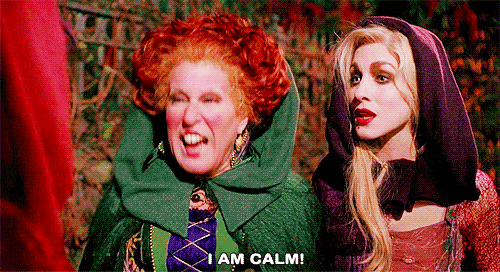 7. Libra (September 23 – October 22)
Dear Libra, just because it is Capricorn season, it doesn't mean you need to bring out your inner workaholic. You have been dealing with a lot already, so maybe this week you can take a back seat. After all, Capricorn season isn't just about work work work, it's also about some sexy time. So, maybe having a date night with your partner will be a welcome change from your usual date nights with your laptop. Make the mood a little merry because no one likes a dull holiday season. And your partner knows the tricks to cheer you up, so schedule an appointment with babe for some merry time.
AAE Pro Tip: A little role play can go a long way in keeping things steamy. So yes, go ahead and get that Grinch outfit, it will totally work.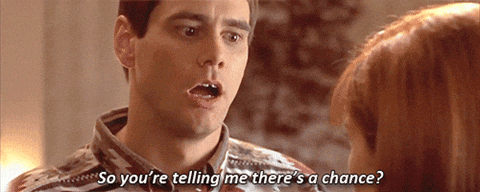 8. Scorpio (October 23 – November 21)
The weekly horoscope prediction tells me you are dealing with a very personal loss, and I'm really sorry about it. Losing a whole bar of dark chocolate never gets easy. And I'm no one to point fingers, but where was your sibling when this happened? Nvm, sometimes all you can do is move on and plan for the future. And another thing that you can do is check your sibling's drawers when they are not home. You don't want to look suspicious but you just want to be sure and there is no harm in doing what is right. And while you are at it, you might just find some clothes that you thought the washing machine ate. You're welcome.
AAE Pro Tip: Have a backup plan in place in case your sibling walks in while you are investigating the crime scene.
9. Sagittarius (November 22 – December 21)
Patience is a virtue and it has finally tipped the scales in your favour. The birthday presents came late but they were more than worth it, weren't they? Now that your life is finally getting back on track, don't watch Horrible Bosses for the 97th time, and pack your bags because we see a picturesque trip involving a lot of Jack Daniel in 2021. Also, this is a great time to start some online classes because we could all use some learning once in a while. For you, I would suggest finding some relationship management classes, because you kinda suck at it.
AAE Pro Tip: Get your crush to join the classes with you, you both can do a crash course together. How romantic!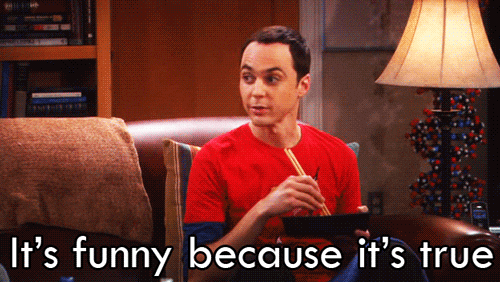 10. Capricorn (December 22 – January 19)
Birthday season is here, my dear Capricorn, so you better add those shoes which you have been eyeing for so long to your birthday list! And while we are on the new-year-new-me topic, promise yourself more dates with your Aries friend, you can definitely use some of their crazy energy in the new year. And you might need to hammer their head a bit to actually get them out of their home and see the sunlight. But it will be all worth the effort because they have some really stupid stories to tell you. Make sure to keep your camera handy.
AAE Pro Tip:  The acne spots won't go until you let go of your toxic relationship with your laptop.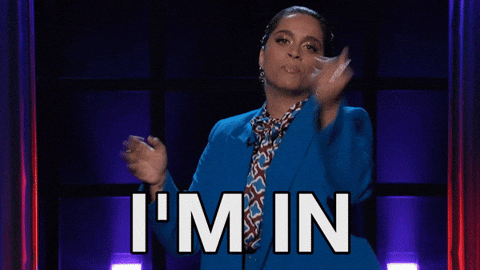 11. Aquarius (January 20 – February 18)
Someone had their fill of caffeine in the last week and it is coming back as sleepless nights. So, instead of spending all the late nights listening to Na tum jaano na hum, watch some Nutella brownie recipes on YouTube. Your boo can definitely use some of those, and what's more attractive than an Aquarius baking? I mean, it is a sight to see you even cook Maggi, let alone bake brownies. But keep at it, put all your love and an extra dash of Nutella for sweet results.
AAE Pro Tip: While you are learning to make brownies, learn how to make some coffee too. Because you really don't want to spend all your salary on the Starbucks Iced Latte.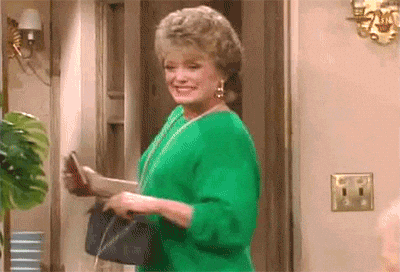 12. Pisces (February 19 – March 20)
How did your Bumble date go, Pisces? It's good that you are not mixing business and pleasure any more. And now that you have started walking on the journey of making smart choices, take a break from all the work. It is time to enjoy the last week of 2020 with your favourite Lays and Bacardi Limon. Spending time with the best company (i.e. you) is the perfect mood with which to start 2021. So, stock up on the chips and some other good stuff to binge your way into the new year.
AAE Pro Tip: Set up a nice, cosy corner in your room and post some good pictures. No one will suspect that you are spending the new year with chips and rum.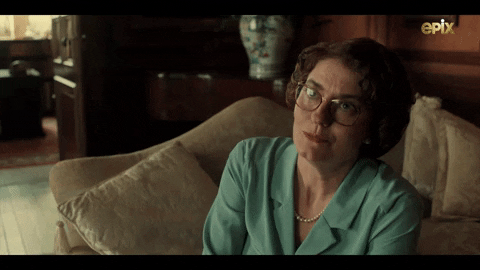 Wishing you all a lovely week and a happy new year!