Diwali 2019 is over, but the festivities don't have to be. At All About Eve, we think the mere existence of a weekend is reason enough to celebrate. But to make those weekends count, you need to do something more than just attend house parties or binge watch the latest TV craze. You need to #DoMoreThisWeekend. So, we made a list of the most interesting and unique weekend events in Delhi NCR which you need to bookmark.
From an intense 2-day spiritual healing workshop to a festival of food and so much more, there's a lot happening over the next couple of weekends in Delhi. Have a look!
1. Kathak & Dinner at an ancient haveli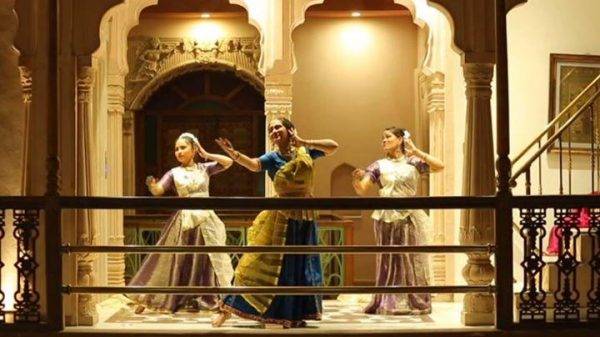 If you haven't been to Haveli Dharampura in Chandni Chowk yet, go this weekend. Every Friday, Saturday and Sunday, Haveli Dharampura has a Kathak performance with dinner which will take you back to the Mughal era. This haveli is at least 200 years old and has a view of some iconic monuments. You can enjoy a meal fit for a king at one of the most popular fine dining restaurants in Delhi, Lakhori. Click here for more details.
Venue: Haveli Dharampura, Gali Gulian, Jama Masjid, Chandni Chowk
Date: Every Friday, Saturday and Sunday till November 30
Time: 7.30pm – 11.30pm
2. The Grub Fest
The annual festival for all foodies is back. The Grub Fest is happening this weekend in Delhi, and it's got a lot to offer. From delicious food cooked by culinary masters, a wellness zone and an organic marketplace, to masterclasses by mixologists and chefs, this edition of The Grub Fest is going to be packed with unique experiences. Click here to buy tickets.
Venue: Gate no. 2, Jawaharlal Nehru Stadium
Date: Friday, Nov 1 – Sunday, Nov 3
Time: 12pm – 10pm
3. The Journey at Akshara Theatre
Chennai's most popular English theatre actor, and founder of thespian en, Ajit Chitturi will perform The Journey in Delhi this weekend. The Journey is a solo performance that will take you through the highlights of thespian en's repertoire of 25 years. From Shakespeare's Macbeth, to Chetan Shah's Belle Curv, Albert Capus' Caligula, and a lot more, Chitturi takes on each character in a scintillating performance, a treat for theatre lovers. Click here to book tickets.
Venue: Akshara Theatre, Baba Kharak Singh Marg, Near RML Hospital
Date: Sunday, November 3
Time: 7pm
4. Bas Kar Bassi with Anubhav Singh Bassi
Get your dose of laughter and more at Anubhav Singh Bassi's standup comedy show this weekend. After a long, hard week, this is the most welcome kind of relief on a Friday evening. With his unique sense of humour and extremely relatable stories, you'll love every minute of this. Click here to book tickets.
Venue: Aiwan-E-Ghalib Auditorium, Near Mata Sundri Ln, Mata Sundri Women's College, ITO, Mandi House
Date: Friday, November 1
Time: 7.30pm
5. Jashn e Qalam play at Downstairs@S47
Jashn-e-Qalam, a Mumbai based collective of actors, will perform timeless Hindustani short stories, with only the actors on stage and the audience in attendance. No props, no fancy sets, only pure theatre. Experience unique performances of Premchand's Bade Bhaisahab and Patras Bokhari's Marhoom Ki Yaad Mein this weekend. For more information and to receive an invite, send an email to team@downstairs-s47.in.
Venue: S 47, Panchsheel Park
Date: Friday, November 1
Time: 7.30pm
6. Words and Rhythm – Singing & Rapping Open Mic
An open mic event for singers and rappers, this is where you might find an undiscovered gem in music. Encourage upcoming talent and earn some good karma. You can also register as a performer, if you'd like. Please note performers cannot register on the spot. Click here to book a spot in the audience for this unique experience.
Venue: 31/3, The Social House, Ashok Nagar, Tilak Nagar
Date: Saturday, November 2
Time: 3pm
7. The Gig Night Camp
One of the most thrilling weekend events in Delhi NCR, The Gig Night Camp promises to give you more than just great music. Gather your friends and book tents with them for an all-night experience of music, new friendships (including some furbabies), and some memorable time away from the noise of the city. Click here for more details and to book your tents.
Venue: To be announced
Date: Saturday, November 2
Time: 5pm onwards
8. SPW Photowalk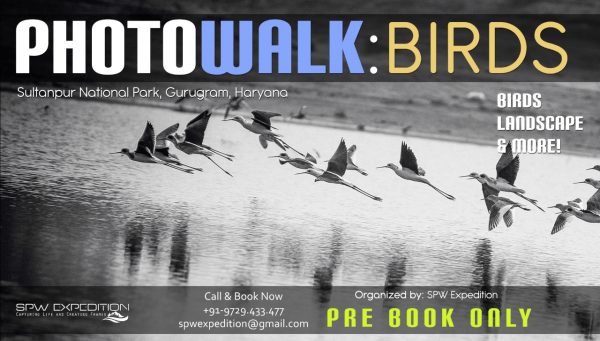 If you want to learn the basics of photography and interact with other budding photographers, this is the event for you. A professional photographer will guide you through the art of birds photography at this carefully designed photowalk. All you need to do is book, carry your DSLR camera on the day, and come prepared for a day outdoors. Call 9729 433 477 or email at SPWExpedition@gmail.com for further details.
Venue: Sultanpur National Park, Gurugram
Date: Sunday, November 3
Time: 7am – 11am
9. Open Air Cinema – SRK Birthday Special
This weekend, Shah Rukh Khan celebrates his 54th birthday. And you can join the celebrations too, in your own way. Watch a special outdoor screening of Dilwale Dulhaniya Le Jayenge, one of SRK's most iconic films. Click here to book.
Venue: SCC Peepal Tree, Akshara Theatre, 11-B, Baba Kharak Singh Marg, Near RML Hospital
Date: Sunday, November 3
Time: 7.30pm
10. Spirituality and Past Life Regression Workshop at Reclaim Life
This workshop will lay the foundation of your spiritual growth and inner physical and emotional transformation. Gurpreet Singh, a renowned spiritual researcher and teacher with decades of experience in Shamanism and Past Life Regression, will conduct this life-changing workshop over two days. This will also be a great experience for you if you want to understand how Past Life Regression can help you overcome your fears and live a better life. For more details and to book a spot, call 9953358730, 8929635909 or 0120-7183400.
Venue: Reclaim Life, Penthouse, 27th Floor, Tower 2, ATS One Hamlet, Sector 104, Noida
Date: November 9 – 10
Time: 9am – 5pm
Are you all set for the weekend?