Hello, my darlings. In case you haven't noticed, 2018 is almost over. I know, I know. Everyone knows it's December. But I figured all the celebrity weddings were keeping you busy. LOL, jk. I know you weren't invited to any. But I was. As I'm sure you remember. Now, all these weddings were great fun but they got boring after a while. The same old Sabyasachi lehengas, Louboutin shoes, and lack of a good dal makhni has left me wanting more from the next wedding season. And that's why I had to make this wedding wishlist. To inspire the country, you know.
So, here's what I'm hoping I get to see in the weddings of 2019. If there's anyone important left to get married.
1. Longer veils
A 75-foot veil is fine. For a pleb wedding. But for Priyanka Chopra and Nick Jonas, her veil should have covered the entire palace. I mean, what is this ridiculously tiny piece of cloth attached to her head?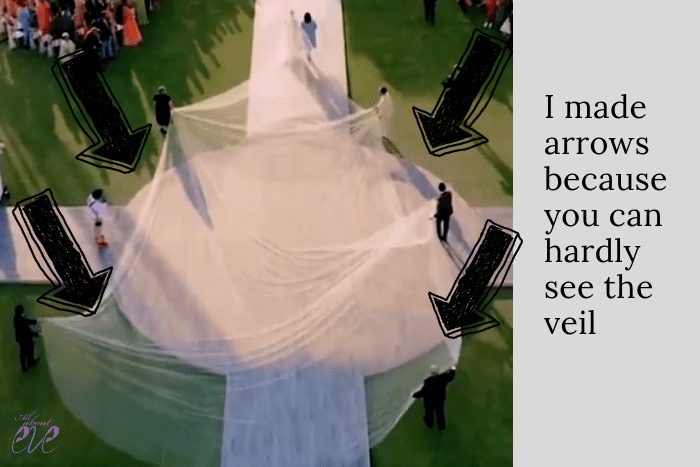 2. Less inspiration from Chhota Chetan
Brides, I know you want a 700-crore wedding too. But please don't go all Chhota Chetan and 3D light show on your in-laws at the wedding. You know who I'm talking about. That Isha, still bitter with me about leaving her brother.
3. Prettier destinations
A lake, a palace. So blah! Even if the lake is in Italy, have some class, yaar. At least make it an ocean. And a palace? In India? Uff. Some people have all the money in the world but no sensible advisors, like me, around them. If I was in PC's place, I would've booked a palace in Switzerland or France. Everyone's forgetting the legacy of Yashraj in Bollywood these days. So please, brides of 2019, do better. Honour your traditions.
4. Check your dates!
Stop overlapping with other equally attention-hungry brides. PC and Deeps really screwed up in this regard. Look at Anushka. She went and got married far, far away from any other celeb wedding. Even Sonam's wedding overlapped with Neha Dhupia. But no one cared about that one. It wasn't even near a lake.
5. More receptions!
Always, always have as many receptions as you want. And then some more. I will never forget that I missed Deeps' reception for PC's wedding. Which is another hazard of overlapping weddings. But please have more receptions, brides. You need to wear each and every designer you've ever heard of, and you need a few grand parties to show how much you love each other. 25 receptions are not enough! Signs of trouble in paradise, if you ask me.
6. The jewellery needs to calm down
Even I have limits to the size of the diamonds I wear. No, not because I can't afford them. Please! It's because my neck can only support the weight of one kohinoor and that is my pretty face. So everyone else too, please keep your diamond carats in single digits. Let's be more Duchess Meghan and less New Money Meghna.
7. Edible food
Oh dear, oh dear. The gas and constipation I imported from Lake Como. And the diarrhea from Umaid Bhawan. Please, oh please, get good food for your wedding, brides and grooms of 2019. I'm sure one of you, in this country of billions, can get gulab jamun and dal makhni right. If not, let me know. I'll send my cook bhaiya.
It's really not that difficult to put my wishlist together, you know. Get it right and you never know, I may even attend your sad little plebeian wedding.