Wondering what's giving your fridge a stale and bad smell? Well, it can be because you forgot to throw out expired food products that are rotting, causing a bad odour. The smell could also come from food that may have fallen at the back of the fridge where it's escaped your notice. Here are some helpful tips and ways to get rid of the stale fridge smell and make it fresh and healthy again. After all, nobody wants bad bacteria to create a happy home in their refrigerator.
1. Coffee beans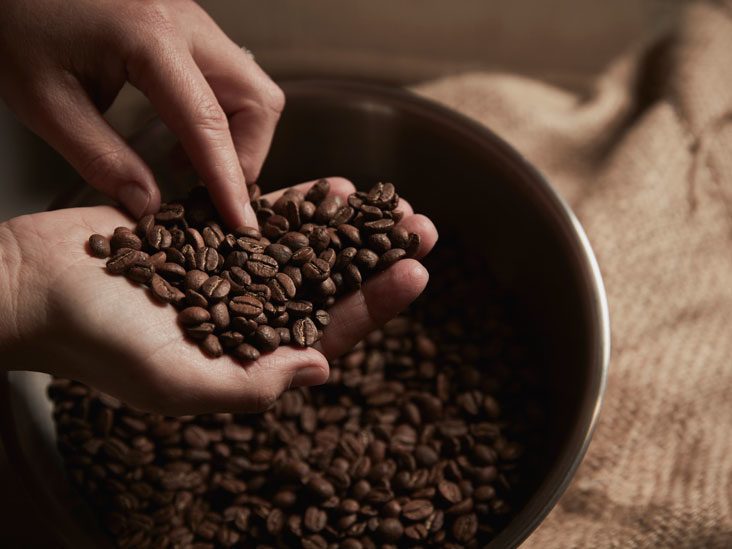 Coffee beans have a strong odour and help in absorbing other unpleasant smells. So, all you need to do is place freshly ground coffee beans on a foil paper or baking sheet and put the paper or sheet in the refrigerator. For quicker results, place coffee beans on each shelf.
2. Baking soda
Baking soda is one of the best ways to get rid of stale fridge smells. Put fresh baking soda in 3-4 small bowls and place a bowl on each shelf. Let the bowls stay in the fridge for three days as the baking soda will slowly absorb all the bad odour.
3. Lemon juice
Lemon or lemon juice has a very refreshing smell, and since it's citrusy, it tends to overpower any odours. So, place some lemon juice in a bowl or cut up lemon slices and put them on the shelves for about 3-4 days. Keep refreshing them every day.
4. White vinegar
White vinegar is a great way to get rid of stale fridge smell as it has a powerful odour of its own. You can wipe the insides of the fridge with white vinegar and let it sit for a couple of days. After that, wipe off the vinegar with water. This will leave your fridge odour free for a while.
5. Vanilla essence
Have a little vanilla essence lying around? Well, it can come in handy in times of a crisis. Since it has a subtle and sweet fragrance, you can dip a few cotton balls in vanilla essence and leave them in the fridge for a day or two. This will absorb the bad odour and make your fridge smell of subtle vanilla.
6. Activated charcoal
Activated charcoal is great at absorbing strong odours, so you can definitely try this tip. Divide charcoal powder into small bowls and place these bowls all over your fridge. Leave them there for about 2 days. You can keep changing the charcoal for quicker and long-lasting results.
7. Essential oils
If you have essential oils at home, you can try soaking some cotton balls in oil and placing them in your refrigerator. This will kill the bad and rotten odour and replace it with a soothing fragrance within a couple of days.
Featured Image Source