October is turning out to be a gold mine because of all the hot content that's being released online. There's so much out there that if you don't keep up, trust me, it's going to be a lot harder to catch up on these potential classics. Before you get all frazzled up, we're back again with our recommendations of things to watch online this weekend. Just bookmark each of them on your OTT platforms, grab some nachos and popcorn, and dive into a binge-watch session.
1. Bad Boy Billionaires: India
Four notorious billionaires who kept Indian agencies on their toes and how! Watch Bad Boy Billionaires to know the stories of Vijay Mallya, Nirav Modi, Subrata Roy, and Ramalinga Raju. As of now, there are just three episodes as Netflix has not received the go-ahead to air the episode on Ramalinga Raju.
Watch on Netflix.
2. Bahut Hua Samman
Image Source
We've seen a lot of comedy movies on how engineering students have a tough life. Watch Bahut Hua Samman to know what happens when two engineering students get caught up in a plan to rob a bank!
Watch on Disney Plus Hotstar VIP.
3. Serious Men
Image Source
Nawazuddin Siddiqui is back with another Netflix Original! Directed by Sudhir Mishra, Serious Men follows the life of a man tormented by his financial status who uses his son's intelligence to improve his family's status.
Watch on Netflix.
4. Khaali Peeli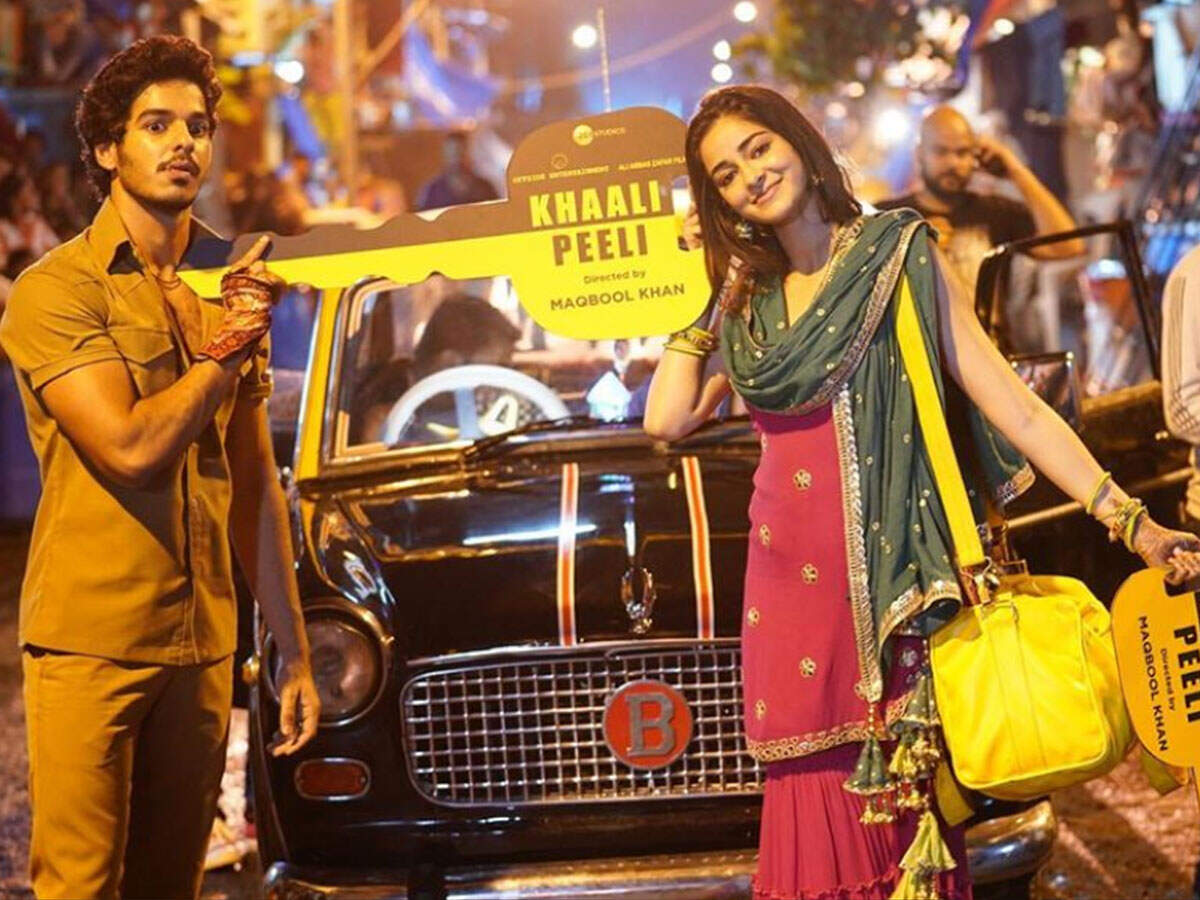 Image Source
Following a massive boycott trend fuelled by the nepotism debate, Khaali Peeli managed to impress viewers with Ishaan Khatter and Ananya Panday in the lead. The film follows the stories of two childhood friends who get separated but meet again under thrilling circumstances.
Watch on ZeePlex.
5. C U Soon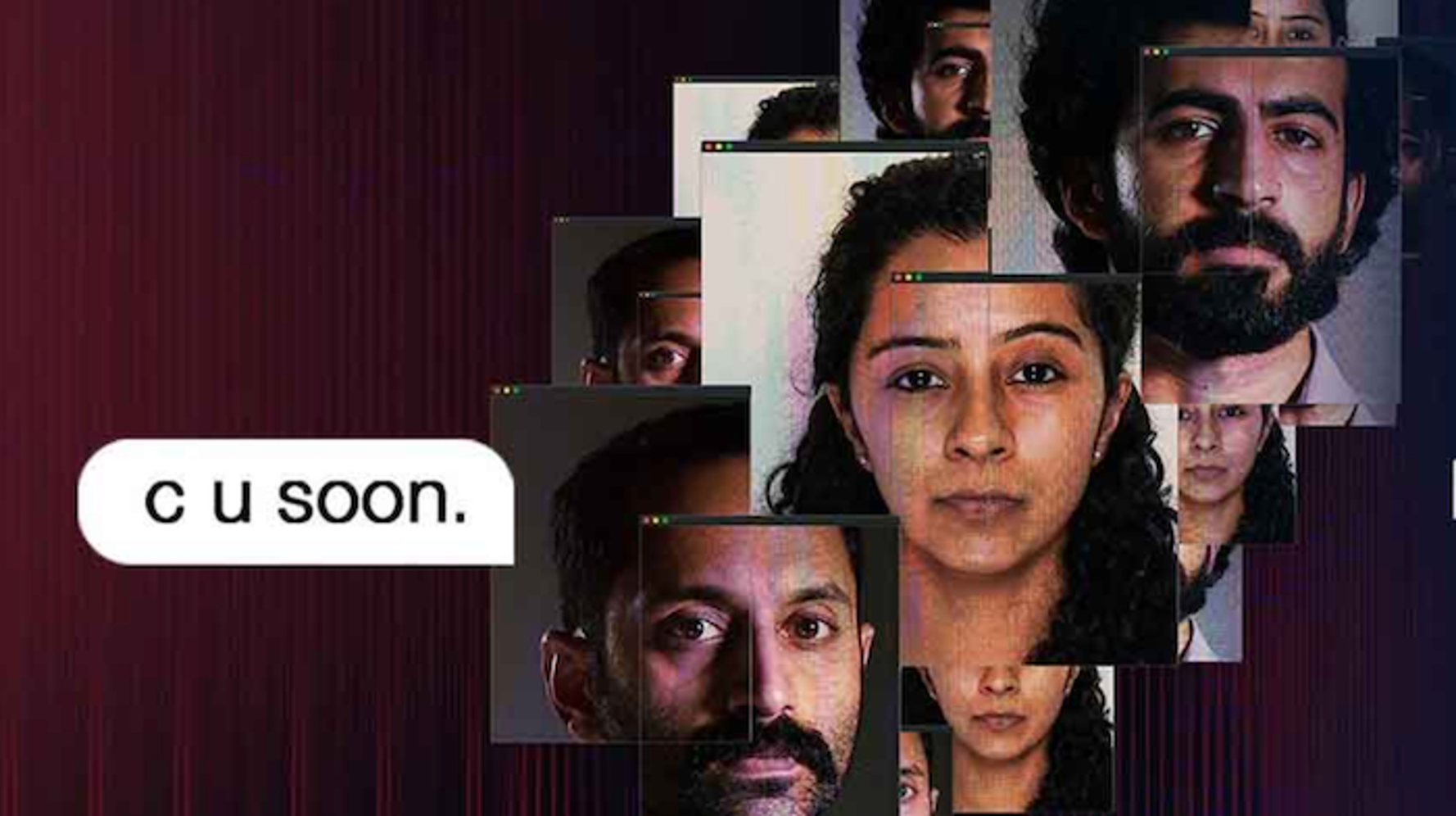 Image Source
C U Soon is not only interesting as a film but it also has an interesting production story. The film was shot entirely on an iPhone between May and July 2020 and is India's first computer screen film. The story revolves around a couple where the girl vanishes without a trace and the blame for it is placed on the boy.
Watch on Amazon Prime Video.
6. Tehran
Tamar Rabinyan, an undercover spy, travels to Tehran to disable an Iranian reactor to ensure the nuclear safety of the entire world. While evading the law and intelligence establishments, she finds herself in a situation impossible to get out of. So far, the show has four episodes with a fresh episode releasing every Friday.
Watch on Apple TV Plus.
7. Aashram
Image Source
After Class of '83, actor Bobby Deol made his way to a web-series debut with Aashram where he plays the role of a godman — Kashipur waale Baba Nirala. The show has one season with nine episodes.
Watch on MX Player.
8. Halahal
Image Source
Halahal is an Indian mystery-thriller movie on Eros Now that follows real-life events following the discovery of the Vyapam Scam. For the unaware, the Vyapam Scam was an entrance examination, admission and recruitment scam in Madhya Pradesh. Unearthed in 2013, the scam involved 13 different exams conducted by the Madhya Pradesh Professional Examination Board, also known as Vyapam.
Trigger warning: The show follows the themes of suicide and depression.
Watch on Eros Now.
9. Alive
Image Source
Fans of gory, zombie movies should watch this Korean zombie apocalypse thriller adapted from the original film titled Alone. The story follows the journey of online video game streamer Oh Joon-woo and how he deals with the apocalypse alone.
The film has English subtitles.
Watch on Netflix.
10. Green Book
As the world is struggling with racism and its impact, Green Book comes with a message and a lesson. The Academy award-winning film is inspired by true events and an unlikely friendship between African American pianist Don Shirley and his Italian American driver and bodyguard Frank "Tony Lip" Vallelonga, during the 1960s.
Watch on Sony Liv.
11. PariWar
Image Source
If you're a fan of Gajraj Rao, PariWar is a must watch for you. Rao plays the role of Kashiram Narayan, a father of two sons and a daughter, all adults. While the two sons can't stand to be together in the same room, the daughter is off in America working at a restaurant. The show has six short episodes in one season.
Watch on Disney Plus Hotstar.
12. Bhaukaal
Image Source
Mohit Raina plays the role of SSP Naveen Sikhera who makes it his mission to bring law and order to the chaotic and lawless city of Muzaffarnagar. The show has 10 episodes in one season.
Watch on MX Player.
13. Emily In Paris
Image Source
Emily bags the opportunity of a lifetime by getting a job in Paris after her boss gets pregnant. While everything else goes well, her inability to speak French becomes the biggest obstacle. There are 10 episodes in one season.
Watch on Netflix.
14. Black Box
Image Source
After losing his memory, a single father undergoes an experimental treatment that makes him question who he really is. We watched Black Box and The Lie, the first two movies in the 'Welcome to the Blumhouse' series — here's our review.
Watch on Amazon Prime Video.
15. Savage X Fenty Show
Rihanna is back on Amazon Prime Video with her lingerie show as an exciting visual treat for her fans. The show allows viewers to follow the journey of the brand in a unique way. The show has two seasons with two episodes and three bonus episodes.
Watch on Amazon Prime Video.
Hurry up! There's a lot more coming online in October that you need to watch — here are 30 titles to watch out for this month. If you're looking for more content to watch online this weekend, here's our previously recommended list.