Getting married is an exciting time. If you're going to be a bride soon, and happen to scout for useful tips for brides, chances are that your head is swimming with the overload of information. There are thousands of useful tips for brides out there on everything she should do to look her best during her wedding. But there isn't a lot of information on how to keep yourself happy and stress-free.
We won't tell you that you have to lose weight for your wedding. We won't tell you that you must choose a particular designer for your lehenga. But we will tell you how to make your wedding a beautiful experience for yourself, the bride.
1. DON'T try fad diets to lose weight.
DO eat regular home-cooked food and choose healthier alternatives.
Instead of searching for ways to lose 10 kilos in 10 days, eat healthy and happy. Listen to your body, work out regularly, and find healthier alternatives to your regular meals. Substitute white rice with brown rice, drink water instead of aerated, canned drinks, and be more conscious of your portions. If you deprive yourself of food, and start crash dieting, you will be weak, irritable, and unhappy during your wedding. And no one wants that.
2. DON'T colour your hair if you've never done it before.
DO pamper your hair with oil treatments and regular spa days.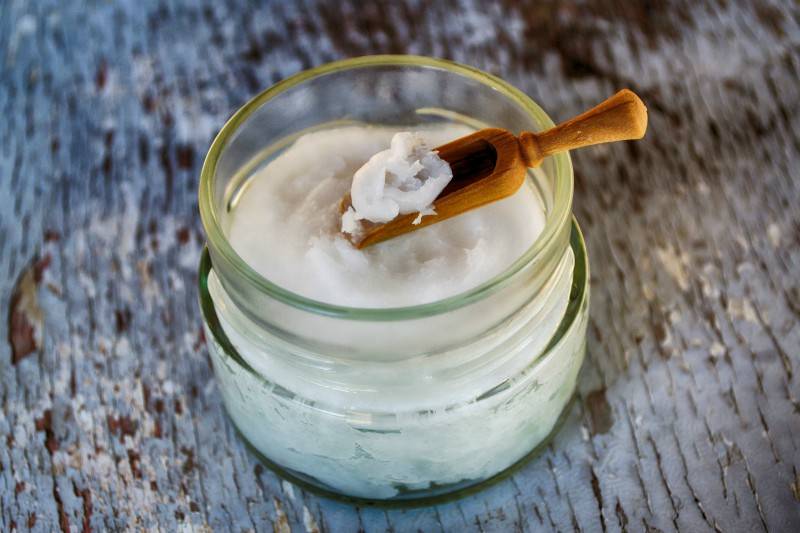 Every bride wants to try something new with her look closer to the wedding. However, if you've never coloured your hair before or haven't tried bangs earlier, don't start now. You need to be comfortable with your hair on your wedding, so a drastic colour change which may not suit you or a cut that may not complement your look can feel like a complete disaster.
3. DON'T buy tight wedding outfits and then aim to lose weight just to match the latest Bollywood look.
DO make sure that your tailors and designers take comfortable measurements.
Your outfits should fit you, not the other way around. Forget about what the latest Bollywood bride wore. Choose what you think looks great on you at the moment. Don't think that you'll lose a drastic amount of weight in a couple of months and fit into a tight outfit. That never works. Also, don't give into any pressure from tailors or designers for a particular outfit, which brings us to our next point.
4. DON'T spend exorbitant amounts of money on a designer lehenga just for the name.
DO take your time to choose the perfect wedding outfit.
Whether your budget is 30,000 or 3,00,000 for your wedding outfit, don't pick up the first thing you see. Start early and give yourself time to explore the smaller markets of the city. You may find your dream outfit, or someone capable of making it, in a tiny lane. The peer pressure to buy from a certain designer might be immense, but it's your personal style that matters most.
5. DON'T lose your temper on your family and friends over trivial matters.
DO take your close ones into confidence about any stress you may be feeling.
Instead of taking on everything yourself, involve your close friends and family in important matters so that you can take some time off. As the bride, you deserve to pamper yourself in the run-up to the wedding. This way, you'll also have a happy time planning the wedding with your friends and family, making your relationships stronger.
6. DON'T buy ridiculously high heels for the wedding.
DO choose a comfortable pair of shoes, even if it's sneakers.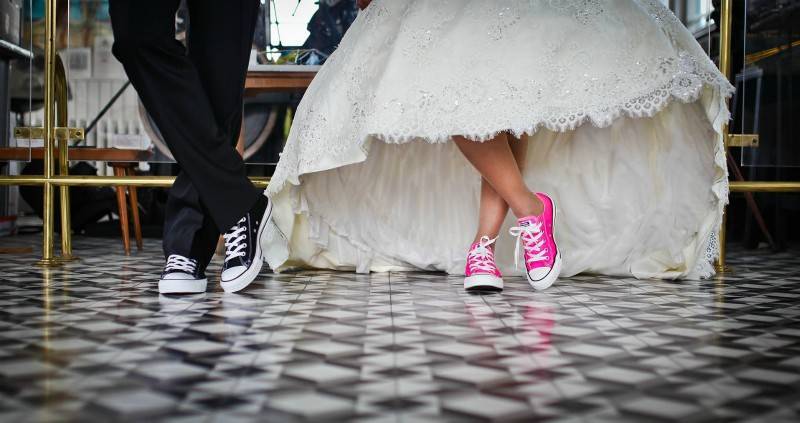 These days, Indian brides love to make a statement at their weddings. One way to do that is to choose unconventional footwear for your wedding. Choose a pair of flats, or even sneakers with bling, and your feet will thank you forever. The weight of the lehenga and social expectations is heavy. Your feet need to be able to handle it and sky-high stilettos won't help your cause.
Brides, keep yourself happy, well-fed, hydrated, and pampered in the run-up to your wedding. Everything else is secondary.