Having a bad boss is THE WORST. Trust me, Miranda Priestly isn't just a work of fiction, toxic bosses like her truly exist. And if you happen to be working for one, you'd know that they can really turn your lives upside down. Their presence makes you dread going into the office and starting your workday, you walk on eggshells around them, and you can't help but second-guess your every move. In fact, you start looking forward to their leave and days off more than your own.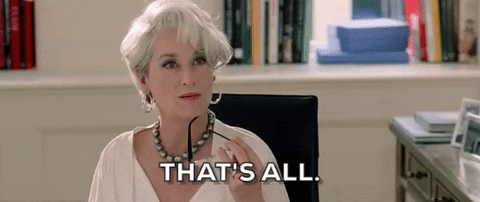 If it wasn't obvious already, know that I've dealt with a couple of such nightmarish managers in the past myself. And one of the most important things in dealing with someone like them is to recognise their behaviour as toxic in the first place. You want to take a closer look at these signs so you don't end up feeling like you're just making things up in your head — something I did for the longest time.
1. They expect you to be perfect at everything from the start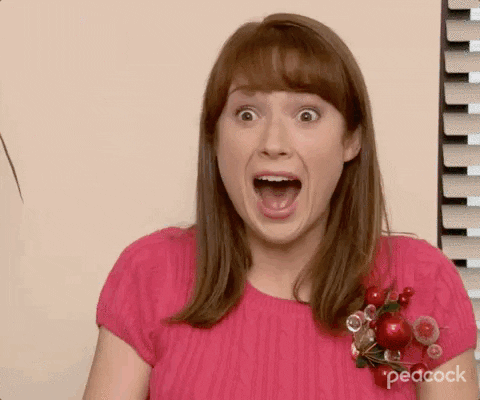 Yes, having the skill set to take on the role that you've been hired for is important. However, that doesn't mean that you won't ever make a mistake. You're only human. Moreover, every organisation has a unique way of functioning and a good manager will take out the time to train you and redress your queries during your initial weeks. Instead, if you're constantly being berated for asking for any clarifications, or being reprimanded for even the tiniest of errors, that's just not how it ought to be. A toxic boss will obsessively recount your failures and make you feel incompetent, leaving no room for error. This type of management can really drive you nuts and will eventually impact your overall productivity. You'll be so afraid to make a mistake that you'll end up putting off tasks in striving for perfection.
Related: 10 Epic Excuses To Give Your Boss And Get Out Of Work Even While Working From Home
2. They micromanage and want to sign off on everything you do
There's a difference between overseeing someone's work and micromanaging their every move. And if you're someone who ends up spending more time on "updates", "action plans", and "task lists" than on actual work, you've got yourself a micromanager. Don't get me wrong, it is definitely important to keep your boss in the loop and to check with them before you proceed with anything new. But these updates should not be holding you back from doing what you were hired to do in the first place.
This type of toxic boss wants to know what you're up to every minute of every day. They will ask you for detailed updates and breathe down your neck while you try to work. Often, they will resist delegating work and discourage you from making your own decisions. Micromanagers are extremely hard to please, they focus on unimportant details and often end up redoing others' work, leaving no room for creativity or initiative. They also want to be looped into every email, message or conversation you ever have, irrespective of its relevance.
3. They're rude, condescending, and play favourites amongst team members
Toxic bosses with such traits do not shy away from openly criticising team members in front of others. In fact, they seem to prefer doing so over speaking to them privately. At times, they may seem extremely polite in person but grab every opportunity to send across passive-aggressive emails and messages in the name of feedback. And more often than not, these derogatory and disrespectful remarks don't just stop with work. Soon enough, they'll get personal and start pointing out flaws in your behaviour, in your interactions with others, and even in the way that you dress.
Playing favourites is another red flag you shouldn't ignore, even if you're the one in their good books at the moment. This dynamic eventually leads to resentment within the team and instigates more conflict. Besides, there's no saying when you'll be dropped and replaced.
4. They take all the credit for your work and completely disregard your contributions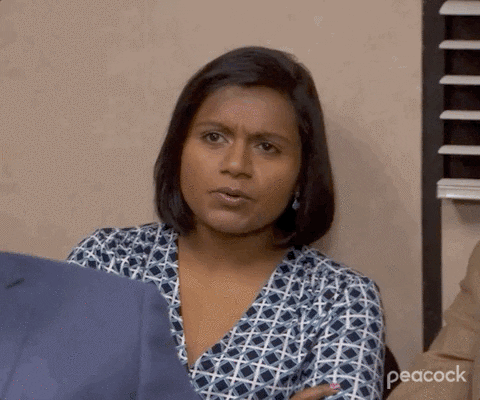 I feel this one personally. It is a dreadful feeling to see someone swoop in and take all the credit for your hard work. There is no joy in having your work appreciated by others when your boss doesn't even acknowledge your role in getting it done. This mostly happens during meetings with higher-ups and can leave you feeling extremely frustrated. Managers who don't hesitate to gloat and present others' work under their own name aren't much better at acknowledging their employees' efforts outside of the meeting rooms either. A toxic boss will undervalue your contributions and refuse to take your role seriously. And so, along with the unethical stealing of credit, you may find yourself having to constantly defend the significance of your work. Moreover, such managers turn a deaf ear to any suggestions or opinions whilst simultaneously criticising your "lack of initiative".
Related: Be The Boss Woman At Work With These Killer Presentation Tips
5. They never stand up for you and disregard your need for a functional work-life balance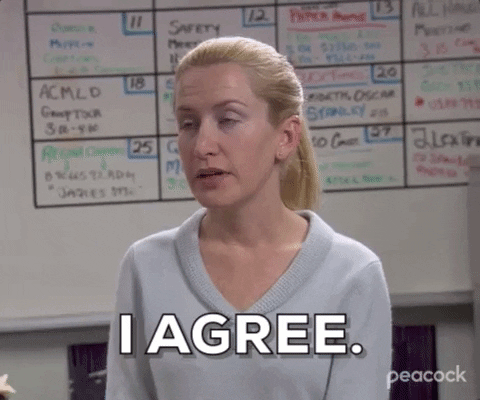 In dealing with a toxic boss, your career goals are often overlooked and any promotions are hard to come by. If you do end up getting promoted, you're expected to trade in your time and life outside of work. These bosses make sure you feel indebted to them and constantly remind you of the same. Working overtime and calls outside of work hours are a given with them and asking for any time off tends to feel like you're poking the bear and inviting trouble. Often, such managers lack any sense of consideration and empathy even when it comes to your health and wellbeing. I have personally heard horror stories about employees being denied leave even when they've been hospitalised.
If any or all of these signs have caught your attention and made you go, "Oh my god, that's my boss!", you have my deepest sympathies. It is extremely difficult to have to regularly cope with a toxic work environment and balance your other responsibilities at the same time. These situations can be emotionally taxing and can make you lose sight of all your professional ambitions in life.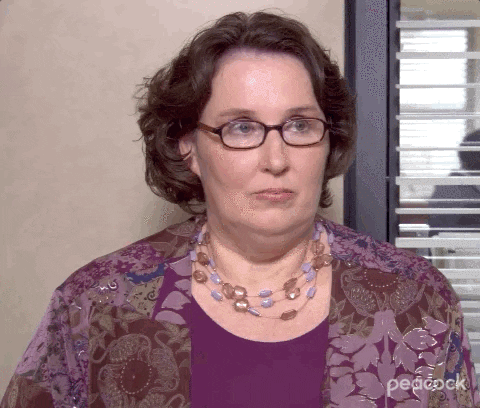 While it may not be possible to quit your job immediately, know that there is always a way out. You can start by keeping a detailed record of any inappropriate behaviour or conversations. That way, if things really start getting out of hand, you can take it up with a trusted HR representative. Seeking support from a counsellor or therapist is also a great way to pick up on some coping techniques. While you're still there, choose to maintain a low profile, and focus on accomplishing your tasks to the best of your abilities. Lastly, if you really don't foresee any growth at your current company, you can start looking for other jobs. Make the switch as soon as the opportunity presents itself. Most importantly, know that like any nightmare, this one won't last forever either.
Featured Image Source