2020 is almost here, which means this weekend is the last one of the decade. To mark this special weekend, you need to do something new and unique. There are a lot of things to do in Delhi this weekend, including a soulful Kathak performance with a message and the unique experience of modern Japanese cuisine.
The weather may be chilly, but there's no reason for you to stay cooped up indoors this weekend. Here's a list of the best things to do in Delhi this weekend, so that you can make the most of the last weekend of 2019.
1. Pet Fed Delhi 2019
A day out with your pets on a beautiful winter day is the best way to spend a weekend. Pet Fed is India's biggest pet festival and offers a variety of activities and goodies for you and your pets. There will be play zones for dogs and cats, cat shows, dog shows, adoption camps, and much more. Click here to book your tickets.
Venue: NSIC Ground, Okhla
Date: December 28, 29
Time: 11am onwards
2. Hasta La Vista Hip Hop Night
An event for those who love discovering new music and artists, the Hasta La Vista Hip Hop night is offering a platform for budding rappers to showcase their talent. The evening will see artists beat boxing, rapping and competing in high energy rap battles. Click here to book your tickets.
Venue: CoHo Villa, Sushant Lok, Gurugram
Date: December 29
Time: 6-8pm
3. Saheb – e – Aalam: Touching The Soul
Performed by an ensemble of talented artistes, this Kathak performance will be a delight to watch. Apart from culturally rich entertainment, this show also showcases a message of faith and togetherness in society. Prepare to be spellbound! Click here to book your tickets.
Venue: The Stein Auditorium, India Habitat Centre
Date: December 29
Time: 7pm
4. Self Sound Healing Course
If you want to make significant changes in your lifestyle, health choices, mental peace and more, try this sound healing workshop. Conducted by Master Gurdev Singh, an expert in sound healing, this 3-day course promises to be a unique experience. Click here for more information and details on how to book a spot.
Venue: Yellow Circle, E-38, Ring Road, Rajouri Garden
Date: December 27-29
Time: 9am-11am and 4pm-6pm
5. Hub Fest 2019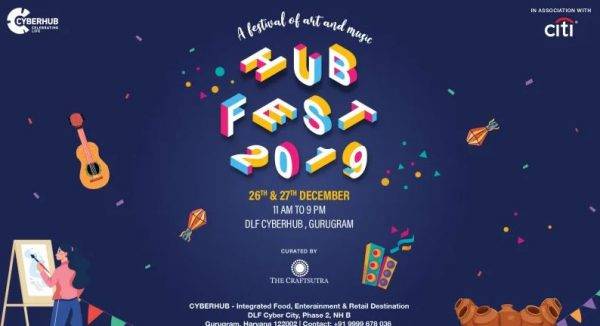 An art and music festival, you can take the whole family for this event in Cyber Hub and spend the day here. Two days of great food, thought provoking artwork, and beautiful music is one of the best ways to spend the last weekend of the decade. And entry is free! Click here for more information.
Venue: DLF Cyber Hub, Gurugram
Date: December 26-27
Time: 11am-9pm
6. Authentic Japanese cuisine with a modern touch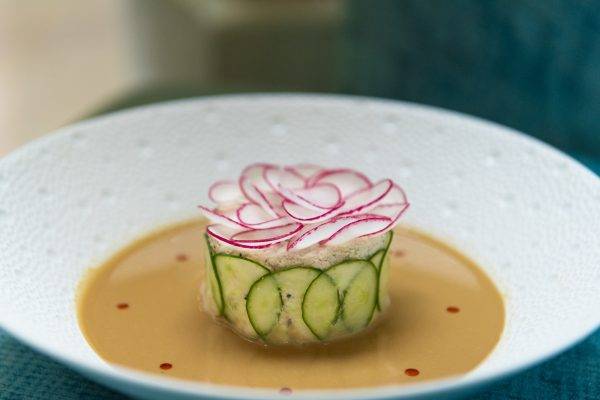 If you like Japanese food, you need to experience Chef Shubham Thakur's contemporary twist on the cuisine while retaining all the authentic flavours. The menu at Yokoso is a refreshing combination of the best Japanese ingredients with locally sourced produce, giving you the best of both worlds on a plate. Make a reservation at Yokoso this weekend for a unique fine dining experience. Call +91 124 4653333 for bookings.
Venue: Yokoso, The Lodhi, Lodhi Road
7. 11th National Street Food Festival
Taste authentic street food from various parts of India at this event, and go on a culinary adventure like never before. The food here will be prepared and served by actual street food vendors, and to make it a truly wholesome experience, there will also be various forms of entertainment. Click here to book tickets.
Venue: Gate No. 2, Jawaharlal Nehru Stadium
Date: December 26-29
Time: 12pm onwards
8. Magic Show by OP Sharma
Remember how you would be enthralled in magic shows as a child? This weekend, you can relive that experience at legendary magician OP Sharma's show in Faridabad. The father-son duo have performed in various countries and are known for their captivating shows. Click here to book tickets.
Venue: Dussehra Ground, New Industrial Town, Faridabad
Date: December 26-January 26
Time: 1pm, 3.45pm, 6.30pm
Have a wonderful weekend!