Bask in the sun, my darlings, because how else are you going to know kal Sharma ji ki beti kitne baje ghar aayi? And the weekly horoscope predictions promise some hot gossip and a lot of gyaan, so read on.
1. Aries (March 21 – April 19)
My dearest Aries, you have been working your ass off, running weird errands, and causing your skin unbearable damage just for a shitty job. And I thought your 2021 resolution was to kick ass and not get kicked back in return. But it has only been two weeks into January, so you can still turn things around. You just need a little break, some sunscreen, and the sun. Also, a little face mask and some adrak vali chai will do you good; skip that green tea shit for a while. And make that ass of a boss pay you decently or find yourself something better.
AAE Pro Tip: Stop watching the trailer of To All The Boys Always And Forever. If you want some steam, watch Bridgerton instead.
2. 

Taurus (April 20 – May 20)
Hello, you. It has been quite an eventful week for someone. and I see some more things coming your way. So, be prepared for some more party invitations because the weather calls for some fancy shizz. Also, another thing that the weather calls for is wearing socks. Unless you are planning to call in sick and catch up on some Netflix, you might want to wear some socks because it is cold outside, baby! This could also be a good time to stalk your crush in bed and maybe even send them a DM. The weekly horoscope predictions are telling me that the stars might favour you on this one.
AAE Pro Tip: Change your Instagram display picture from five years ago. Your crush thinks you are still in Class 12.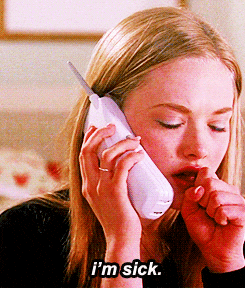 Related: #EveRecommends: AAE's Top Picks From The Ultimate 2021 Netflix Lineup
3. Gemini (May 21 – June 20)
Dear Gemini, I know you can be really ambitious sometimes, but don't you think you have added a lot to your plate? It's one thing to handle everything and another to pressure yourself and overdo things. You know you don't have to prove anything to anyone, right? So, take a chill pill and start decluttering your desk and mind both. And if there is one person who can help you do both, it is your boo. Get the dusting clothes out because I see your desk needs some cleaning up. And also, do your favourite bit while you are at it. Post stories on Insta showing your hard work. No one will know that it is your babe doing all of it and you are doing it just for the 'gram!
AAE Pro Tip: Try doing the cleaning bit in the afternoon. Sun-kissed selfies are more aesthetic, you know?
4. Cancer (June 21 – July 22)
The weekly horoscope predictions tell me you have been playing risky games, Cancer. Since it is not your natural behaviour to act like a jerk, I would say quit it. Playing with fire is never wise because you will end up burning yourself. So, get the fuck out of the kitchen and stop cooking Maggi in a wok like a chef because your mummy ain't going to appreciate that gesture. And in case you need some more pep talk and advice, you better clean the mess you made in the kitchen because if your mom storms in, you will be dead as a rat. Also, if you really feel like cooking, at least watch some decent tutorials before you experiment again.
AAE Pro Tip: Putting extra red chilli in your food won't make things spicier in bed, so you better patch it up with boo for some actual spice!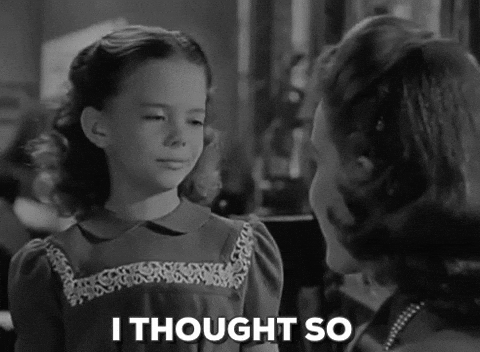 5. Leo (July 23 – August 22)
It looks like someone has landed themselves in hot water…yet again. Well, don't worry, dear Leo. I'm here to help you sail through your relationship problems smoothly. Because let's admit it, if you tried your way, you wouldn't have gotten this far. So, mark my words and follow them precisely, and you will finally be out of your misery. It looks like you have been trying a little too hard, which can be a little intimidating. What you actually need to do is bring in some space. And no, I don't mean stop calling or texting your bae for a week, but just give them a little time by themselves. Also, a little time away from your partner is good for you as well, because that means you can actually do things that you love. Yes, go breathe and take a nap rather than staying up all the time arguing on text.
AAE Pro Tip: While you are on this whole me-time trip, I would suggest not chugging down that full bottle of wine and ending up calling your ex.
6. Virgo (August 23 – September 22)
The weekly horoscope predictions tell me there is some good news coming your way. Yes, your boss fired that bitchy and mean colleague of yours that you always hated. Good for you, no more sticking glue on their seats and spiking their coffee, yay! But don't go finding new targets to hit because it looks like you might be a target this week. And if you have some bad blood with some close friends, it is the right time to clear the air before things get too messy. Trust me, you don't want to anger them, so make a peace offering (cheesecake and red wine) and put your grudges aside. You don't want a close friend crossing over to the other side now, do you?
AAE Pro Tip: If you really want to settle things, please don't bake that cheesecake yourself and order in.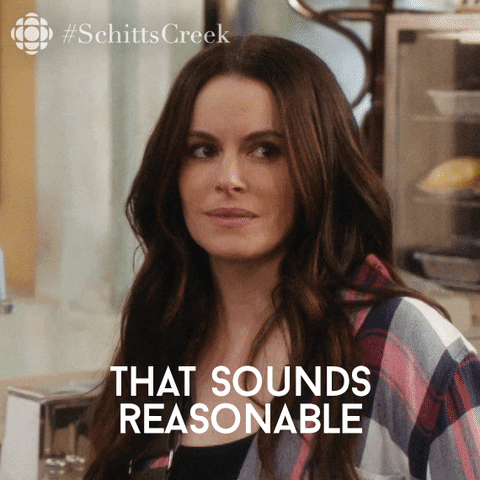 7. Libra (September 23 – October 22)
Your finances are going to get stronger this week, dear Libra. It seems a long lost bua finally got in touch with the family and is bringing you some hefty sagan. So, get ready to celebrate and party with the incoming cash. I have so many ideas about what you can do, but I think there is one that fits your budget the most. Yes, go have two full plates of veg momos with your friends! Also, I don't see your siblings up to any mischief this week. No, don't sigh in relief, this means they are up to something big, so keep an eye on them because you can't afford to be the roadkill in their pranks.
AAE Pro Tip: Get a plate of momos packed for your siblings, they won't notice the difference between mayo and glue.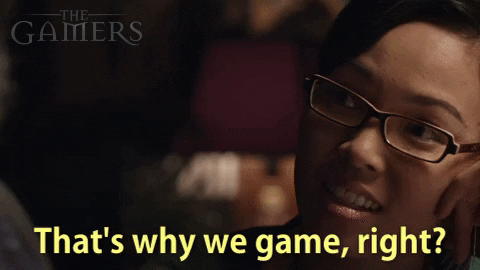 8. Scorpio (October 23 – November 21)
I don't know where the world is going, but you, dear Scorpio, are going places. And I don't mean all that motivational stuff, I actually see some travel plans coming up for the weekend. So, get busy shopping because 2021 finally seems a little more hopeful. Add that polaroid camera to your cart and act like a true blogger with all those polaroid vacay pictures. Don't forget to spam your Insta fam because you don't know when you might get to venture out next. And raiding your BFF's wardrobe is only fair for all those OOTDs, so make sure to take a trip down to their place.
AAE Pro Tip: Clothes aren't the only things you should be raiding your BFF's wardrobe for, steal some of their expensive whiskey too.
9. Sagittarius (November 22 – December 21)
The weekly horoscope predictions are really in your favour this week. So, whatever you ask for is going to fall in your lap. Actually, whatever you demand from your parents is going to fall into your lap. And without wasting any time, use this opportunity and add all those bags and shoes from H&M that you couldn't afford with your salary. As long as your parents are in a good mood, make the best use of it and don't tell your siblings about it. You don't want them to hog all the good stuff and leave you with nothing but just the empty boxes. Another thing that will help make their mood last is making those brownies that you learned. Just make sure you don't burn them or the kitchen.
AAE Pro Tip: Make sure you wear your 'I am the best chef in the world' apron for a little motivation.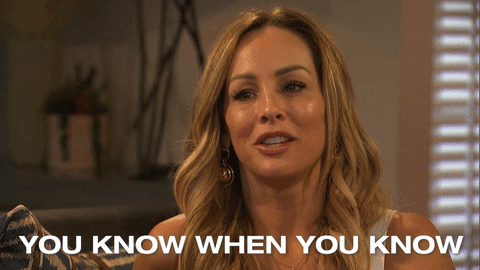 10. Capricorn (December 22 – January 19)
Looks like someone isn't ready to deal with the world this week. I get it, dear Cap, but you can't let people pull you down and make you feel weak. Because, to be honest, that is not a very Capricorn thing to do. Pull up your socks, and let go of whatever or whoever weighs you down. You weren't meant to settle for anything less than what you deserve, so rise up. Maybe it is time to upgrade from people if they can't behave a certain way. After all, it is your way or the highway. Sit back, sip on some green tea, and don't take people's shit. Also, apply that undereye mask that you ordered. Those dark circles are just getting scary now.
AAE Pro Tip: Refrain from speaking to people this week unless you want to spit out truth bombs they won't be able to digest. Simmer down that bad guy behaviour.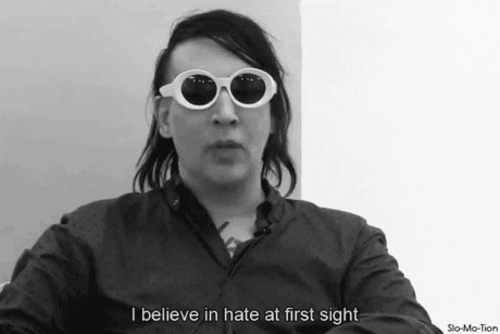 11. Aquarius (January 20 – February 18)
The weekly horoscope predictions tell me that you have been at crossroads about things for a while now. It is time to make up your mind and take firm decisions for yourself. Don't even think of pleasing people, because you need to have your own back now. Be decisive and think about what you actually want from the damn bakery. Your friend isn't going to be standing in line all day long, so you better decide if you need red velvet or Oreo brownies. Also, if I may, stop pushing your crush and texting them every single minute. Let them go poop in peace and take a chill pill.
AAE Pro Tip: Don't strain your brain, and order both the brownies along with some cupcakes. You deserve it.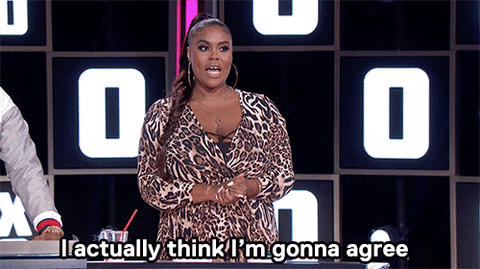 12. Pisces (February 19 – March 20)
It is good to see you living your best life, dear Pisces. What more does one need other than a blanket and some good shows to binge on with a cup of hot chocolate? But as much fun as this is, getting out of bed once in a while and changing your PJs is equally important 'cause they stink! I hate to ruin your fun, but when was the last time you showered? And don't even comfort yourself saying it is cold, because that is honestly disgusting. Give yourself some kasht, get out of the damn bed, and head straight to the shower.
AAE Pro Tip: Use that nice and expensive shower gel, it will make you smell nice for days at a stretch.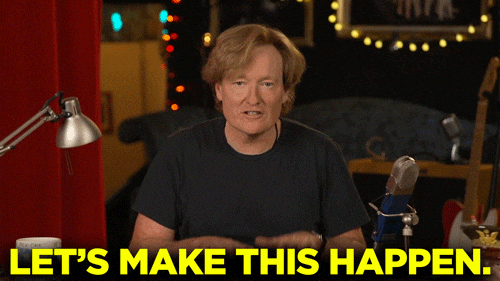 Have a dope week, y'all!