What a lovely day to bask in the sun! And an even lovelier week to take a little chill pill from work and just enjoy yourselves. It is Christmas week, after all. And the horoscope this week asks you to make the most of it!
1. Aries (March 21 – April 19)
Hello, you! Looks like someone has been cribbing less and enjoying themselves more. Well, good for you, because all that sappiness was getting a little too much. And now that you have decided that you are determined to change things around, why don't you start with that pink sweater that you wear all the time? I know it is your favourite, but seriously, throw it in the washing machine and don't wear it for at least a week. Trust me, try blue, it looks good on you. Also, a little closet cleaning might help you discover some other colours too, and maybe other long-forgotten items.
AAE Pro Tip: While you are in this whole changing things around phase, change your taste in people too. It could really help.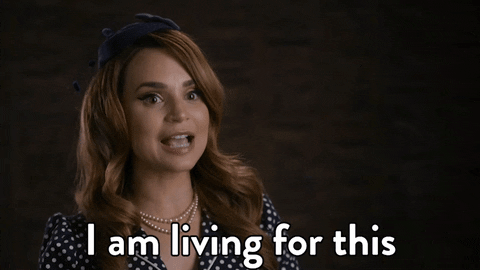 2. 

Taurus (April 20 – May 20)
The horoscope this week asks you to move beyond smaller experiments to bigger things. So, stop making the same Maggi for dinner and try some butter chicken instead. Think big. It is all about finding the right balance between things. Even though your work life is thriving, a little attention to your personal life can help end the long dry spell. It's all about sliding into DMs or picking up the phone to ask them out. All these little things make for a huge impact and might bear some good rewards (wink, wink). So, keep your boss aside for a minute and pay attention to the other hot person in your life.
AAE Pro Tip: Make an extravagant dinner along with some candles to add to the decor. Skip sushi, make biryani, think big.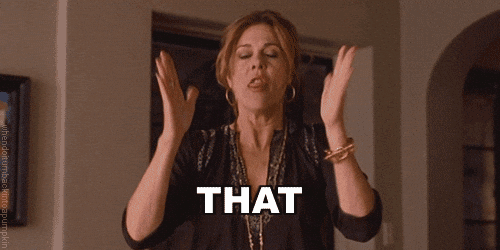 3. Gemini (May 21 – June 20)
Looks like someone has been playing fair and clean and being vocal about their feelings. Good for you, darling, it's a sight for sore eyes to see you being yourself. But I must warn you because the horoscope this week predicts some big changes coming your way. Yes, I know getting a haircut might not sound like a big change but you really need to get one! And to be totally honest, your friends are loving your attitude this week, so shower some extra love. I bet that will get you some premium level insider news that could be useful for you. Play your cards carefully.
AAE Pro Tip: Don't let your friend convince you to give you a hair makeover. You remember what Phoebe did to Monica, right?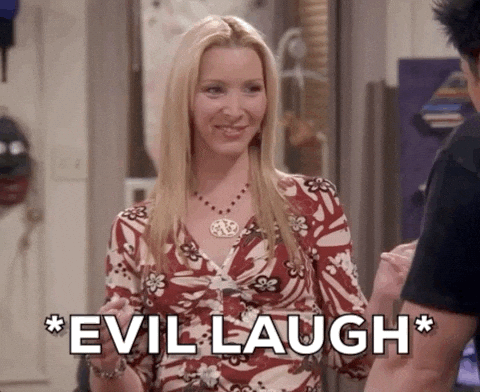 4. Cancer (June 21 – July 22)
Dear Cancer, it is time to come to terms with certain things and be open to negotiation. So, if your sibling comes up with any plan that needs you to cover up for them, hear them out. Trust me, it will be hilarious, but hear them out at least. And coming to playing the part of the elder sibling, you can always negotiate to your unfair advantage. Make sure you have your sibling under your thumb, and they don't rat you out to your parents. You really don't want this to turn ugly, so use your leverage cleverly.
AAE Pro Tip: Steal their phone and get all the dirt on them. Elder siblings are bullies, so just play your part.
5. Leo (July 23 – August 22)
Stuck in a relationship that is not going down as you planned? Well, that is basically life. You don't always get what you want, so just have your fun while it lasts. But, this week, there are going to be more important things that will need your attention. And that starts with your health. If you don't feel like partying, it is okay to have a little FOMO than ending up being sick. So, hold your horses and get comfortable in your warm and cosy blankets because no one can make you go against your will. Also, order in and start a movie binge because the one thing that's as good as partying is staying inside in your PJs and watching movies.
AAE Pro Tip: Invite your crush over for a movie date and ask them to bring you pizza. And don't forget to mention the garlic breadsticks. They could make themselves useful for a change.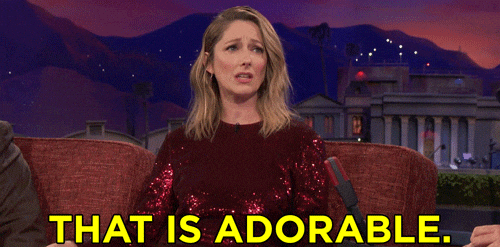 6. Virgo (August 23 – September 22)
You have been having a tough time transitioning into a new phase. Don't worry, dear Virgo, because this week is going to make it so much easier. Yes, your domestic help is returning and you can finally pull out all the trunks and bring out your winter wardrobe. No more acting grumpy about the freezing weather, you just needed to get into a pullover. And now since things seem cosy and bearable again, maybe it is time to take a backseat at work. It is important to know when to stay in bed and watch movies and when to deal with your intolerable boss. And the horoscope this week asks you to do the former, so get out all the DVDs. Yes, go old school for some extra fun.
AAE Pro Tip: Mail your boss that you are unavailable this whole week due to a stomach infection. Trust me, they won't ask you any questions.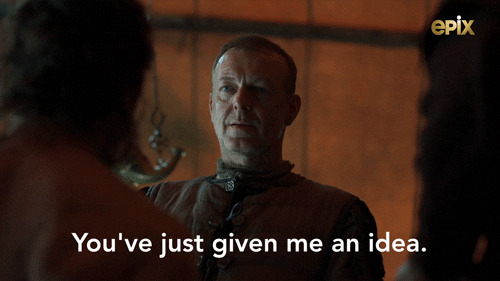 7. Libra (September 23 – October 22)
It's all fun and games till someone realises that they are far behind their work schedule. And knowing you, you always prefer to be on top. So, it is all about being vocal and communicating your concerns and thoughts. Also, maybe it is time to be a little appreciative of people around you apart from your troublesome siblings. As a change, being a little nice or giving them a hand once in a while won't hurt you. Let the weather do the job of being cold while you can still be nice.
AAE Pro Tip: To show your appreciation, gift your close ones a pair of cute socks each. It is very thoughtful and appropriate.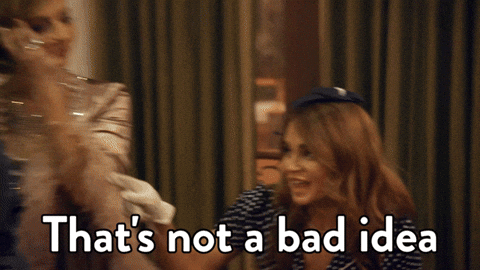 8. Scorpio (October 23 – November 21)
Have you been feeling a little too blah? Well, I understand the feeling of sitting in bed and staring blankly at the wall. But before you dive into your subconscious mind, snap out of it because you need to finish cleaning the dishes. And this act won't save you from your mummy, so just get the washing gloves on and save everyone from the bad acting. You might be acing at work and your boss sees that, but this boss isn't easily impressed. Get your sibling along, they can entertain you with their stupid jokes while you do the labour.
AAE Pro Tip: While you are in the kitchen, make some adrak wali chai too for your mom. You need to learn the right tricks to be in your mummy's good books.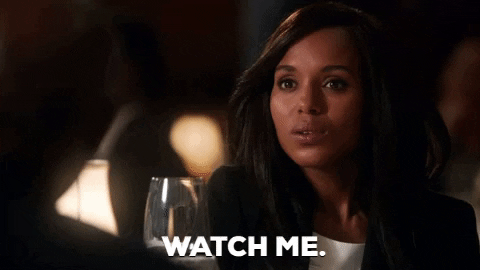 9. Sagittarius (November 22 – December 21)
The horoscope this week asks you to stop fighting your natural instincts and give in. If you are craving a brownie, eat a brownie; if you are craving cake, eat a whole cake. Stop denying yourself happiness by eating that boring old salad. And if you think eating a salad is going to make you healthy, count the spoons of mayo you add to it and see if you still feel healthy. Stop pretending to be someone you are not to fit into the standards of society. After all, kuchh toh log kahenge, logon ka kaam hai kehna. So, don't mind them; eat a cake, be happy, you deserve it.
AAE Pro Tip: Order an extra box of brownies for your friend, with some red chilli. Be original, don't play by the rules. They will love it, I promise.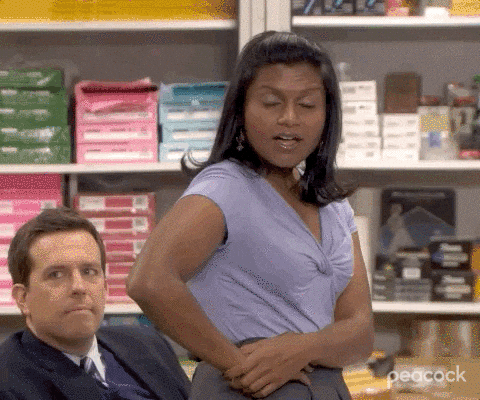 Related: Rich Brownies To Sinful Chocolate Cookies: Home Bakers In Delhi NCR Who Will Satiate All Your Sweet Cravings
10. Capricorn (December 22 – January 19)
How are you, my dear sleep-deprived and completely-annoyed-with-your-life Capricorn? I see you have successfully made your dark circles darker, your skin more pigmented, and your life shit. Well, you know who is to blame for all this. And no, I don't mean your boss, it is your workaholic ass that won't switch the laptop off before 2am. You really need to up your game and stop being a spoilsport, starting this week. And when you get out of bed, do some yoga and have some green tea too. Because I seriously don't understand what's happening with all this hibernation.
AAE Pro Tip: When I say green tea, I don't mean iced tea. And when I say yoga, I don't mean just the Shavasana.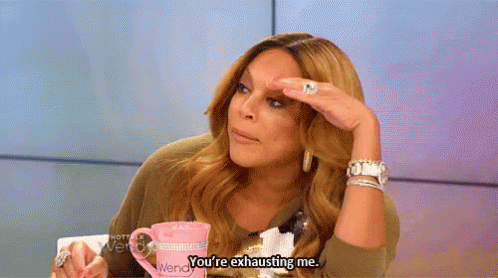 11. Aquarius (January 20 – February 18)
The horoscope this week tells me someone has been changing the gears of their life and getting into productive mode. And as much as I love a motivated Aquarius, I would suggest you slow down slightly. No, I don't mean to hinder your ideas. But if you keep going at this speed, you will get bored in a week and then boom! Back in bed binging all day long. So, if you truly want this change and this attitude to last, take it slow and go one day at a time. Don't rush into things, take your time, but don't fall back into your lazy bear mode. Find your balance.
AAE Pro Tip: Sometimes, balance only means having a beer in your hand and watching Narnia with chicken salad on the side.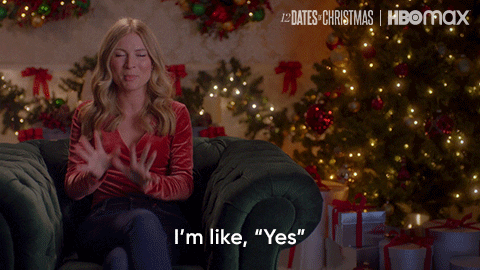 12. Pisces (February 19 – March 20)
Dear Pisces, I really appreciate how you are transitioning into this new and improved version of yourself. It made me extremely proud when you boiled water all by yourself and didn't spill it on anyone. It's all about these baby steps that help you move towards your bigger goal, which, I believe, is to be able to cook without your mom running around the kitchen with a fire extinguisher. It's alright, one thing at a time and you will get there. You got this, so reward yourself with a pizza this week. And don't get too inspired and try to cook it, just order in.
AAE Pro Tip: Call your Sagittarius friend for coffee, they have some delicious brownies.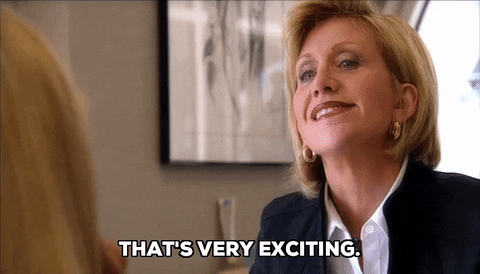 Have a great week ahead!