Starring Harshvarrdhan Kapoor, Anil Kapoor, Fatima Sana Shaikh, Satish Kaushik, and Jitendra Joshi among others, Thar is not your typical Bollywood fare. However, for such an intense story, perhaps a slightly different cast would have been in order. Directed by Raj Singh Chaudhary, Thar touches upon several issues–the crippling poverty and lawlessness in rural India, gender-based violence, and deep-rooted casteism. As is generally the case with Bollywood, the makers have neglected to put a trigger warning of any kind in the beginning. But let us warn you that there are highly graphic scenes of murder, violence, and sexual assault in Thar.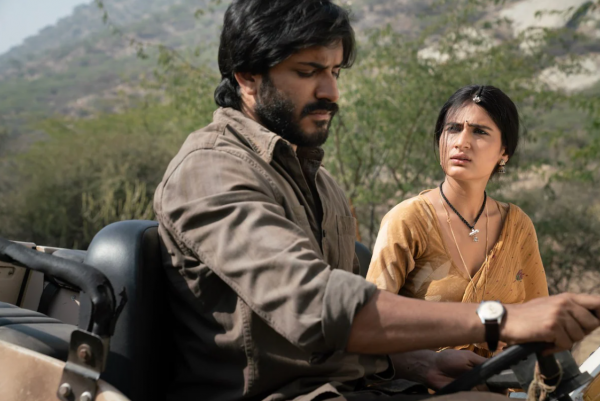 Set in 1985 in the village of Munabao in Rajasthan, Thar starts with a focus on cross-border drug trafficking. That quickly shifts to a serial killer who seems to be targetting a particular group of men in the village.
Anil Kapoor plays a senior cop, Surekha Singh, who is posted in Munabao and is tasked with finding the killer before he retires in a matter of months. Harshvarrdhan Kapoor plays Siddharth, a mysterious stranger and obvious outsider in rural Rajasthan, who eventually becomes a person of interest for the police in the recent murder cases. When Siddharth is trying to find a particular man in the village, he comes across the man's unhappy wife, Chetna, played by Fatima Sana Shaikh. Soon, the two develop a romantic relationship. As the story progresses, you realise there's more to Siddharth than he lets on and the character becomes darker and darker. Harshvarrdhan Kapoor does not disappoint or impress as Siddharth. He doesn't have many dialogues of note and his character calls for an expressionless portrayal. Whether that was intentional or just his natural self is yet to be determined.
Satish Kaushik plays Bhure, Anil Kapoor's junior, his support system, and his frequent voice of reason. As usual, Kaushik is a delight to watch even when his character is subtle and mostly in the background.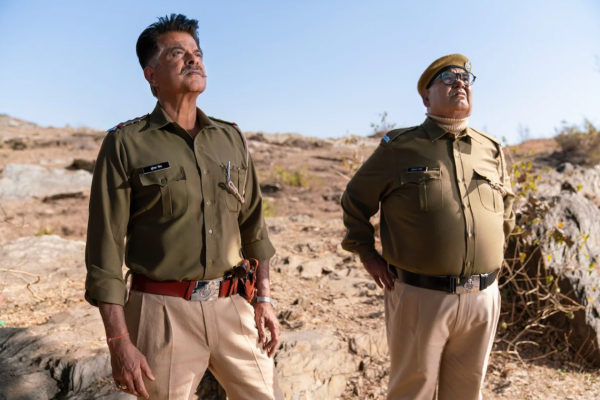 Like every Bollywood movie trying to win over a sceptical audience, there is a Pakistani villain who looks appropriately evil. The villain doesn't have too big a role but it's enough to warrant a gun battle with one of the leading characters of the story. Thar can easily bore viewers who were hoping for an entertainer. And it can also thrill those who are patient enough to sit through the first half of the film.
Thar is not meant for the faint-hearted. The dusty visuals of the desert transition to the gore of brutal murders without warning. The film has tones of a dark Western with a serial killer spreading terror in a sleepy, destitute village marred by drug trafficking. There is hardly any respite from the bloody violence of the story, but that may work for certain audiences.
If you like films that have a languid, noir theme, you might enjoy Thar. But if you're looking for a story that will keep you hooked from the beginning, you should probably look for another option to stream this weekend.
Thar is streaming now on Netflix.
Featured Image Source
Related: Stories On The Next Page Review: Three Heartwarming Tales Of Finding Closure And Starting Anew