Stories On The Next Page is a micro-anthology movie directed by Brinda Mitra. The anthology has three short films – Balloo and Mowgli, Reunion, and Sunshower. The overarching theme of the anthology is how sometimes closure is needed in order to start a new chapter in life. It also touches upon how past actions have very real consequences that affect people even in the present. Read this review of Stories On The Next Page to know more.
Balloo and Mowgli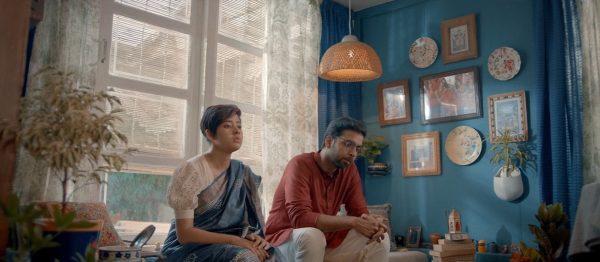 Balloo and Mowgli is the first short film in the anthology. This short stars Abhishek Banerjee and Ditipriya Roy in the titular roles. The two siblings are mourning the loss of their mother. At the same time, they are confronted with a secret that shakes the very core of their relationship. Balloo and Mowgli depicts how certain secrets have the ability to drive a wedge between even the strongest of relationships. Two siblings who meant the world to each other are driven apart by their dead mother's secret. At the same time, Balloo and Mowgli also shows how some effort and a step in the right direction can bridge the gap. Sometimes, closure can only be found together.
Reunion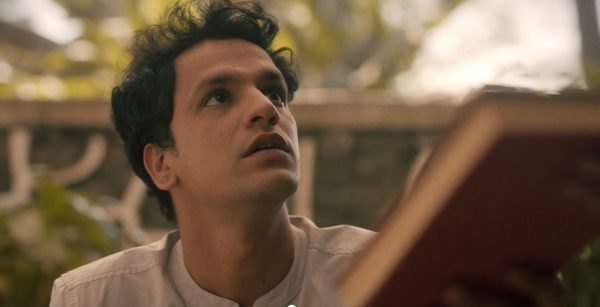 Reunion, the second film in the anthology, stars Bhupendra Jadawat as Abhinav and Namit Das as Angad Singh. After years, Abhinav and Angad meet at their college reunion. While Angad is a successful author and the star of the college, Abhinav is a shy guy who dropped out of college after eight months. What seems like a chance encounter between the two soon turns out to be a planned meeting.
Reunion is a lesson in how past actions have very real consequences – consequences that affect a person's entire life. These actions often throw a shadow on one's present and every other relationship they encounter along the way. Reunion is a touching story and Bhupendra Jadawat as Abhinav does a commendable job. Namit Das's Angad Singh is not all that convincing as a man who is ashamed or remorseful of his past actions.
Sunshower
An absolute delight of a short film and also a personal favourite, Sunshower stars Renuka Shahane and Rajeshwari Sachdev. Shahane and Sachdev are seasoned actors and that shows in their performances. With the help of her son Neel (Syed Raza), Ira (Renuka Shahane) gets in touch with Nikhat (Rajeshwari Sachdev). After 27 long years, the two women get together to talk about their past and a possible future.
The emotions that Shahane and Sachdev show through subdued dialogues and their expressions will touch your heart. The regret that Ira has for not being brave enough, the pain and emptiness that Nikhat feels due to Ira's lack of bravery, everything comes across beautifully in this short film. One step–that's all it takes to find closure and find a new happy ending and Ira and Nikhat are examples of that.
Stream the anthology on Disney+ Hotstar
Featured Image Source
Related: Runway 34 Review: A Potentially Fantastic Movie That's Underwhelming, To Say The Least