If you've been waiting with bated breath for the fourth season of the Duffer Brothers' Stranger Things, then your wait is finally over. The first part of its fourth season is out and I WAS NOT READY for this! And if you felt that the third season was crazy, this season has given it a whole new meaning. It holds you in its grip from the very first minute and keeps you on the edge of your seat till the very end. Here's our review of Stranger Things 4 Vol 1. Read on to find what awaits you!
Related: The Toughest Stranger Things Quiz: Are You Ready To Venture Into The Upside Down?
Another mystery hits the gloomy town of Hawkins
The town of Hawkins is no stranger to unexplained mysteries, demons crawling through the streets, and endless drama. This season is no different. In fact, it is larger, more gruesome, and darker than before. The show kicks off with a quick flashback to the mass murder at the Hawkins Laboratories which lays the theme of the season quickly. Then cut to today, the gang is separated and leading their lives away from each other. While the Byers family and Eleven are in Lenora Hills, the rest of the gang is still back in Hawkins. But since spring break is just around the corner there is a reunion on the cards for everyone.
From season 1 we've seen demons like Mind Flayer and the Demogorgon wreak havoc in the gloomy town. But this season you won't see the demons lurking behind the curtains. Instead, there are twisted mind games and a sickening plot that will blow your mind. And with new characters, a lot more fun, drama, and dimension have been added to the show.
It only gets better when it gets nastier, right?
If you've stuck by Stranger Things, then you definitely enjoy the nastiness and darkness it brings. And the Duffer Brothers have left no stone unturned in the latest season to give you the perfect story and out-of-the-box visuals. It is creepy, ungodly, and a visual treat for everyone who enjoys a good sci-fi thriller.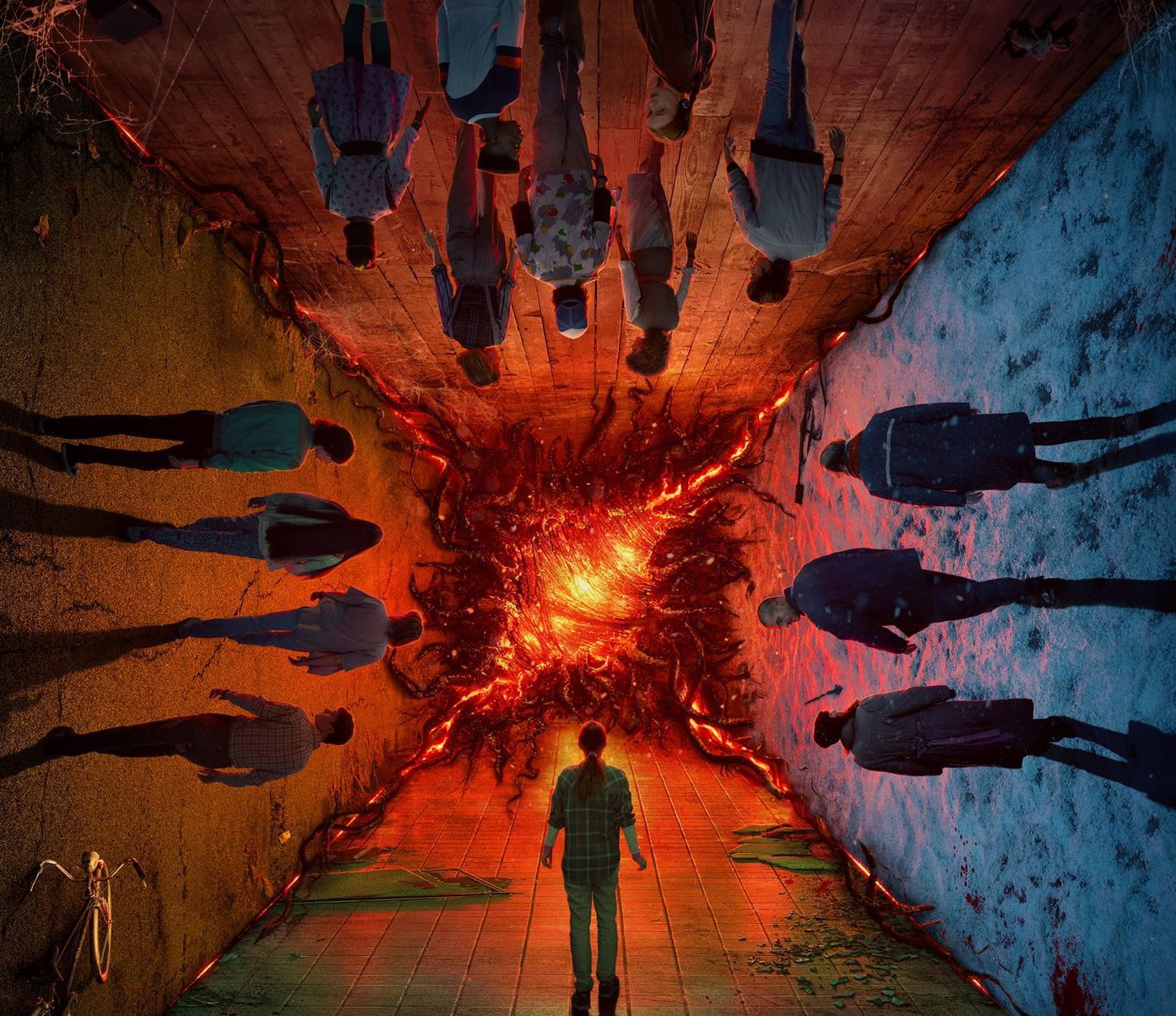 In this season, everything is right in front of you from the very beginning. But there are a lot of times when the horror won't strike you in your face but will creep into your mind and will make you question everything that you have been seeing and believing. It takes a twisted turn and brings out the psychological depths and traumas followed by tragedies that the town has witnessed. What started off as a slow thriller has now turned into a full-blown horror that is not for the kids.
The Russian evils and Jim Hopper
In the previous seasons, we bid farewell to a lot of our favourite characters (BILLY, BILLY, BILLY!). One of them was none other than our fav dad and hero of the town, Jim Hopper. But this season starts with a quick relief for fans with a mysterious courier from Russia. A creepy doll with a crack on its body reaches Joyce Byers which leads her to a coded message telling her that Hopper is alive. And no, I'm not going to give you any more spoilers but this was much needed and one of the biggest questions you'll be looking out for in this season.
There's bigger evil at play than what most of us were expecting in Stranger Things 4 Vol 1. So to know what awaits you in the fourth instalment, stream it on Netflix this weekend and you won't regret it.
Feature Image Source