Whether it is pampering yourself, taking a break from work, or just getting some sun, we all need to practise self care. With a hectic schedule, we often neglect our own selves. So, for September, we decided to bring to you a calendar that will serve as a reminder to be kind to yourself. It's all about enjoying the little things you do and experimenting with more fun stuff. Download AAE's Self Care September 2020 calendar and give yourself some extra TLC.
Here are some of our top picks from the calendar. For the full September 2020 calendar, click the download button at the end of the article and enjoy some me-time.
1. Get

 a new plant for your room
Adding some plants to your bedroom does more than just giving it a pretty and aesthetic look. They enhance your creativity, boost your mood, and also purify the air you breathe. So this time, start the month by adding some plants to brighten your room and your mood. As much as it adds to the decor of your room, it also brings a bright energy to your space.
Image Source
Related: Bedroom Decor Ideas: Tweaks For When You Need A Quick Pick-Me-Up
2.

Start 

organising

 your finances
While spending on yourself is a form of self care, saving and organising your finances is doing the same for your future self. It is important to manage your finances as it will ensure you never hit rock bottom in money matters. It may be tough to begin, but once you start, you will feel a lot in control of your spending and saving habits.
Image Source
Related: Wondering How To Save Money? Try Kakeibo, The Japanese Art Of Managing Your Finances
3.

 Start a new book
Got books stacked up on the counter but no time to read them? Well, this month make some time for yourself and get down to some reading. Whether it's during work breaks, or on weekends, a good book is no less than therapy. Grab some coffee and pick out a new book to read.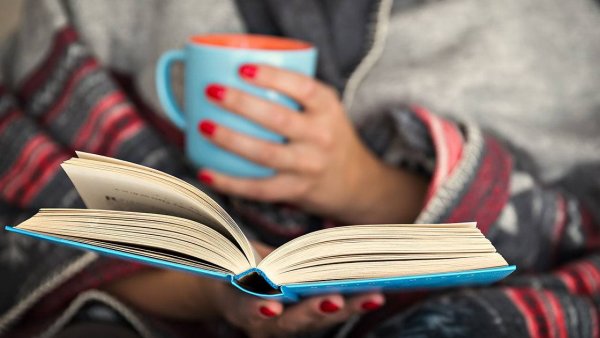 Image Source
Related: Mystery, Thriller, Drama, And More: Books That You Won't Be Able To Put Down
4. 

Start your own journal
Penning down your thoughts and emotions is a healthy way of expressing yourself. And it is a great way of managing stress, anxiety, and overwhelming thoughts. If you are a little shy, writing a journal will provide you with a safe and non-judgemental place to express your emotions.
Image Source
5.

Order biryani for lunch
Give the Masterchef within you a little rest and get some comfort food. And we all know what's one of the best comfort foods ever. Skip all the long hours of cooking and doing the dishes, just order in some biryani instead. And why wait for dinner? Get an extra portion for lunch and save it for dinner because that's how you do self care.
Image Source
Related: Best Biryani In Delhi NCR: Places That Deliver Scrumptious Biryani To Your Doorstep
6. 

Binge watch the most ridiculous show
In the mood for something light? Skip Friends and watch the most ridiculous shows suggested to you. Whether it is a bad storyline with horrible acting or a mindless action film with trucks flying in the air, give it a shot. And even if it makes you cringe, just grab some popcorn and do it, because you might end up enjoying it.
Image Source
7. 

Organise

 your workstation and give it a new look
With work from home being the new normal, we spend more time on our workstation than we do in our bedroom. And by the looks of it, this situation is not changing anytime soon. So, why not organise your things and give your workstation a makeover. Add some plants, photographs, clear the clutter, and make your workstation look new. That way, dragging yourself out of bed every morning might actually be a little fun.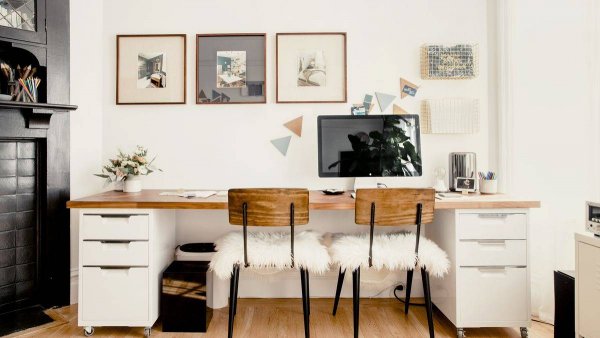 Image Source
8.

Prepare a mid-week booster smoothie
Need a little mid-week boost? Just grab some of your favourite fruits, some ice, and a food blender. Throw everything in and make a quick, delicious, and healthy treat for yourself. No more running to ice cream parlours and waiting in line!
Image Source
9.

Prepare your

 

travel

 goals

 scrapbook

 for 2021
All your travelling plans had to take a backseat this year, but that doesn't mean you can't plan for next year. Get on a call with your best friend and jot down all the places you want to visit in 2021. And why stop there? Make a scrapbook for all the places you want to visit in the coming years and tick them off as you go.
10. 

Add a new

flavour

 to your daily cup of coffee
Your daily cup of coffee is nothing short of a heavenly experience. But why not spice things up a little and make it even better? Just adding simple things to your coffee like vanilla essence or some spices can totally take your coffee to another level.
Image Source
Related: Coffee Flavours And More: Ways To Spice Up Your Daily Caffeine Fix
Pamper yourself this month with our September 2020 calendar. Download it now