Many of you are very eager to get married. I mean, I agree the pandemic has deprived us of weddings for almost two years, but please, bachche! Stop running to the stage for your bridal solo. There is more to life than a sangeet followed by 50 years with the same person. I don't think any of you realise what happens when the lehenga comes off (don't be naughty hehe) and the mehendi you were so anal about fades. What happens is marriage, and marriage is very, very different from a wedding, bachche. I know I can't warn you away from it, so I am going to give you the ultimate guide to marriage. So, before you become the millionth victim of post-pandemic shaadi fever, here are the secrets to a happy marriage that you really should know.
1. Separate bathrooms and closets
Doesn't sound very romantic, does it? Well, it is what it is. Your bathroom is your sanctuary, and no matter how many dreams you have of sexy showers and over-the-counter action, your marriage will probably not survive a shared bathroom. Get. Your. Own. Closet too. Your clothes don't need to be smushed together for eternity to prove how close you are.
2. Party together but also separately
Yeah, yeah, I know we're talking a lot about 'separate' but shaadi does not mean you're conjoined twins, bachche. Stop being in your partner's face all the time. But if they want to be away from you all the time, umm it's time to rethink your marriage. Find your balance.
3. Always play music or watch TV during meal times
Do not hear each other chew. The sounds of munching, slurping, and swallowing can drive you crazy, no matter how much you love the source of these sounds. Silent meal times will make you yell at your partner for no fault of theirs, and you'll end up looking like a complete asshole. Avoid the whole nastiness of this situation with external sounds.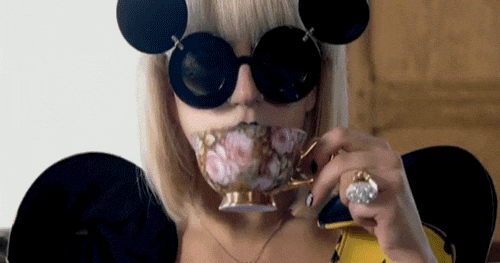 4. Give each other interference-free zones
You may hate your partner's taste in décor, but they like it. So, give them a zone in the house to do what they want, even if it means purple and green cushions on a red couch. Convince yourself that the room doesn't exist and don't look at it or try to change anything. And if your partner wants to nap in there with disco lights in place of a fan, let them.
5. Call friends over during a cold war
I know, bachche, that you feel like your relationship is the bestest right now and that your communication skills are perfect. But you're not a superhero and you will get tired. Eventually, there will come a time when you don't even want to yell at the person you're living with. You just want to exist in silence but you don't want them to leave either. In those times, call friends over so that you can both keep your sanity and talk to someone at least. When you have a good time with those friends, the ice between you and your partner will also melt.
6. Keep the in-laws faaaaar away
Oh, bachche, I cannot stress how important this is. Yes, yes, we should look after our parents when they're old etc etc. But don't make them part of your marriage PLEASE. Whether it's your parents or your partner's, keep them far away. And I don't just mean separate houses. I mean separate localities with a driving distance of at least 10 minutes. That way, no one will just walk into your house because "hum toh akele bore hi ho jaate hain". Yes, that happened with me. Ugh.
7. Get creative to vent your anger towards your spouse
Paint, write, sketch, embroider, knit, host a podcast, anything! If you're going to spend the rest of your life with this person, you need to find better ways to vent than screaming and shouting every time you have a fight. And you can't tell your friends everything, can you? So just get creative. You never know, your frustrations might make you a world-famous artist one day.
8. Use dimmer lighting as the years pass
You can accept your spouse as they are, but you don't need to see them clearly all the time. When their face is enough to irritate you but not enough to make you want to run for 10 days straight, use lamps. The dim, soft lighting makes everything and everyone look better.
9. Don't forget to fight
Not all the time, but sometimes, you've gotta fight. Because "compromise toh karna padta hai" is a recipe for lifelong resentment. Fighting about the issue, on the other hand, is the perfect way to let your partner know where your limits lie. Some fights are worth the passive-aggressive Instagram posts that follow.
10. Bitch about people together
Nothing solidifies a relationship better than bitching about the same people, bachche. Find people who you both don't like much but keep around as acquaintances. And then, just let loose. Send their absurd stories to each other and snigger together, it's the best! Your uncle and I bitch about all our neighbours and relatives, beta. Don't pretend like you don't know how fun it is.
Okay, bachche. I am done with my pearls of wisdom for the day. Enjoy your wedding! You're never going to have a 'couple's dance' again.
All GIFs from Giphy
Related: 9 Questions Every Bride Must Ask Herself Before The Wedding