Is the long, cold winter making your scalp flaky? You are not alone – hair woes can be troublesome in this season due to the dry weather. So next time when you see a white drizzle on your shoulders, don't simply brush it away. Try these home remedies to treat dandruff naturally and have happy hair day every day!
TRY A LEMON AND COCONUT OIL MASSAGE
The citric acid in lemon really helps to dissolve the excess oil on the scalp. So wondering why should you combine it with coconut oil? The acid can actually make your skin very dry if used on its own. That's why you should mix it with an oil to rehydrate the skin. Heat half a bowl of coconut oil and add 2 tablespoon lemon juice to it. Massage it on your scalp and shampoo after 20 minutes. Do this twice a week and you'll see results in a month.
APPLY ALOE VERA GEL
Aloe is very effective in fighting dandruff. It's anti-fungal properties will soothe your skin and keep itching at bay. Simply scoop out 5 tablespoons gel from an aloe plant and massage it on your scalp. Rinse it after 30 minutes with plain water or a mild shampoo. Aloe vera spray also makes an excellent  leave-on conditioner.
MAKE A CURD MASK
Fermented curd that has been left in the open for 1 or 2 days gives the best result against dandruff and also makes your hair shiny and soft. Generously apply on your scalp and hair like a mask and leave it for an hour. You will need to rinse it thoroughly as it can leave behind a stink.
SPRINKLE MULTANI MITTI ON YOUR SCALP
Multani mitti or Fuller's Earth, is a godsend for skin care. Take sections of your hair and sprinkle it directly on the scalp. Make sure to put in excess amount that covers every inch of your head. This acts like a dry shampoo and will clean out your dandruff instantly.
WASH HAIR WITH NEEM JUICE
Boil neem leaves and use that water to wash your hair. This medicinal plant acts as a natural antiseptic against dandruff. You can also make a paste by grinding neem leaves and applying it directly on the scalp for 15 minutes.
USE A BAKING SODA PASTE
Baking soda is another cure-all ingredient that you can find in your kitchen. Simply make a thick paste with baking soda and water and massage it onto your scalp for a few minutes. It acts as an exfoliant for your scalp and removes dead skin cells and dandruff.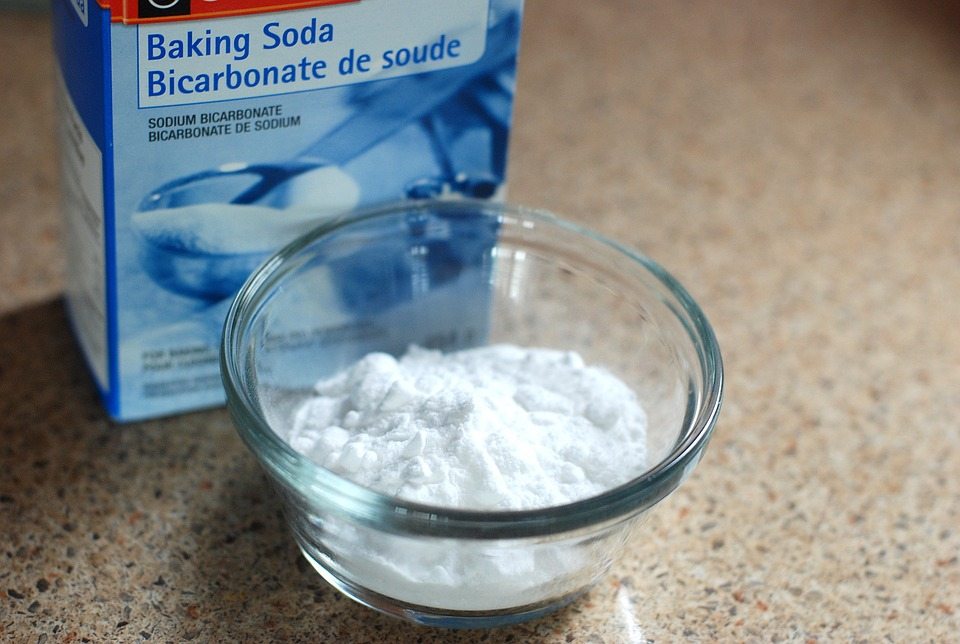 Remember prevention is better than cure. Keep in mind these things to avoid dandruff.
Brush your hair twice daily to get rid of flakes
Shampoo at least 2 times every week to avoid product buildup
Use hair sprays, gel, mousse in moderation. The chemicals can aggravate your dandruff
Cut back on excess salt and sugar that can mess up the scalp health