Directed by Abhay Pannu, this series tracks a part of the fascinating journey of Dr Homi Bhabha and Dr Vikram Sarabhai. Rocket Boys starts on a tense note at a time when India is in the thick of war with China and Dr Bhabha and Dr Sarabhai are on opposite ends of the atom bomb debate. We are then taken back to the beginning, to the time when the two legends met and started working together at IISc Bangalore. This was the 1940s, a historic decade for India when the freedom struggle was fast gaining traction and the horrific Partition was upon us.
From the very beginning, Rocket Boys will have you hooked, as long as you're not looking for typical Bollywood entertainment. Even the smattering of romance is not cringey. One of the most potentially cringe moments gets a feminist twist as a lesson for men who think women should give up everything for them. This series is a lesson in India's history, science and subtle feminism but in the most engaging way possible. Saba Azad, as Pipsy, and Regina Cassandra, as Mrinalini, make their strong presence felt even in supporting roles. They have their own lives and careers and don't exist to just support the men in their endeavours.
Interspersed with actual footage from some of the country's most historic moments, the visuals of Rocket Boys make you feel like you're watching only a slightly dramatised documentary. It takes you in and makes you a part of the story. The only problem here is that you will probably binge it because of the pace of the story. Eight episodes will possibly take all night, so it's great for a Saturday night at home.
Jim Sarbh is a delight to watch. His presence on the screen is almost electric. Sarbh and Ishwak Singh together have enviable chemistry, something that is rarely seen in a series. The individuality of two strong-headed historical figures in the world of science and the mutual respect between them comes across wonderfully through Sarbh and Singh's performances. The occasional but well-timed comic relief comes from both characters, even though we expected it only from Jim Sarbh. The dialogues are well-written and quote-worthy without being over the top.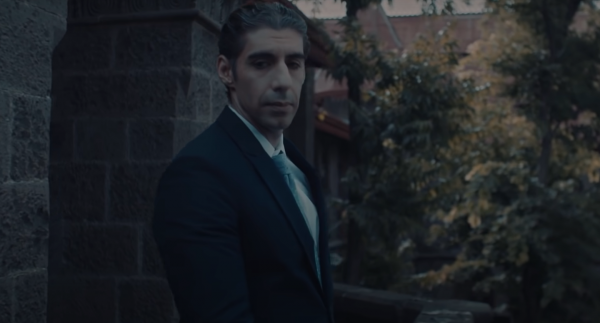 Rocket Boys is a refreshing take on a chapter of Indian history. It doesn't glorify the characters and make them feel larger than life. The story shows their weaknesses and fallacies. It shows that icons like Homi Bhabha and Vikram Sarabhai were not superhuman, they were just dedicated to the causes they believed in which did not always align.
SonyLIV has knocked it out of the park with Rocket Boys, a series that deserves to be watched and appreciated across the world. To begin with, we hope Indian audiences make time for this series before dismissing it as "too serious" or "boring", based on the topic, because we assure you it is neither.
Special mention for the introductory track. Absolute banger!
Rocket Boys is streaming now on SonyLIV.
Featured Image Source
Related: Looop Lapeta Review: A Dizzying Film That Takes Far Too Long To Come Together