Relationships are hard, be it getting into one or making one last. They take a lot of work and they should. But relationships should also be a give-and-take association. It shouldn't be one person putting in all the effort while the other does nothing. So, it helps to have some advice before you jump into a relationship. We scoured through Reddit to bring you some valuable relationship advice that will make sure you find a healthy relationship and not lose yourself in the process. Reddit is a landmine of information, and a lot of Redditors are usually jumping to find the worst in a situation. Occasionally though, Reddit comes up with some gems and these relationship tips are exactly that.
1. Don't beg for love
Redditor hellscape90210 advises, "Not to beg for someone to do things. It's silly and insignificant at first but it really takes a toll after a while. I don't want someone to watch a movie on the couch with me because I nagged them. I want them to spend time with me because they want to spend time with me." This is valuable relationship advice from Reddit after all.
2. Value yourself
According to itsjustphe, love should be a two-way road. They say, "To never love or invest in anybody to the point of too much trust, to always be ready for the person I love to switch up when I least expect it. So, basically, to always remind myself that I can continue to live without them in my life, to find a balance between caring and being ready to be dropped at any given second. To protect my heart at all costs and not get too swept away."
3. Don't lose yourself
MmmNeapolitan advises, "Never make someone your everything because if you lose them, you're left with nothing. You need other things to make yourself happy and live a fulfilling life. You need friends, hobbies, goals, etc."
4. Compatibility trumps love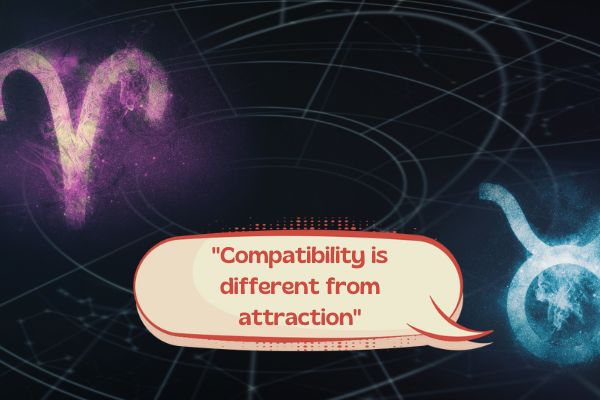 Bollywood and other rom-coms have shown us that love is the be-all and end-all of life. But some Reddit users have different advice for relationships. According to penguinmanbat, "Compatibility is different from attraction, and even love. Make sure your individual ideas of an ideal life can be aligned." Another user, whose account is now deleted, said, "Compatibility at many levels is a must. Not being able to match your partner's needs doesn't mean you're less of a man. As a person, I got certain things to offer and I got certain needs. If what I got to offer doesn't match my partner's needs, and vice versa, it won't work. It was hard and long to accept that and it requires a "letting go" mindset."
5. The end of a relationship is not a failure
People often equate the end of a relationship to failure. Along the same lines, DramaLlamadary says, "A relationship ending is not the same as a relationship failing. If it made you happy, you learned from it; if it was supportive while it lasted; and if you parted as friends, if you had good experiences together–any and all of these things are successes. Sometimes, things run their course, or circumstances change, and it's time to move on and that's the right and best thing to do.
6. Accept the person as they are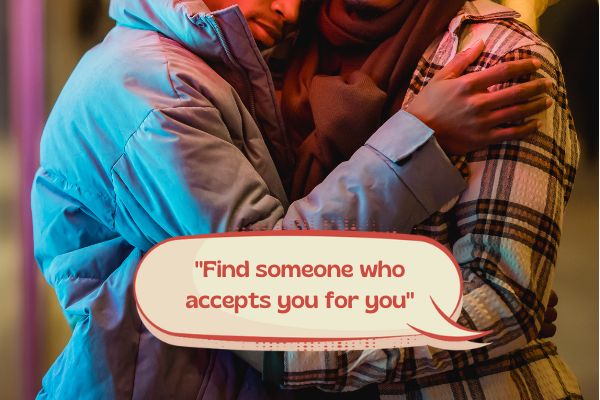 "Find someone who accepts you for you. Don't let them break down parts of yourself that aren't even unhealthy. Example: I don't like to scream and argue. I want to communicate and fix the issue. That's not a flaw. The issue is arguing, not covering anything about it, and acting like it never happened when the anger settles. You just end up in a full circle in a week's time. Even if you're all in and don't want to because you see hope, do NOT ignore the red flags. They are usually obvious. Don't be with someone who never accepts their responsibility. You are not the issue every time. It's never one way. Recognize your own issues, and try to fix them. This is never-ending, but the more you do, the easier it is. It's nothing but a healthy habit", shares BatheInChampagne.
7. Embrace your quirks
"Be comfortable with your own quirks. If you're not comfortable, then you can't expect your other half to be comfortable with it. In my case, overthinking and unbiased anxiety", is a valuable piece of advice shared by KTitan2602.
8. Stay because you want to
VisionInPlaid shares, "Don't stay out of loyalty, obligation, or guilt. Stay because you genuinely want to. Along the same line, don't set yourself on fire to keep her warm."
9. Choose self-worth over self-sacrifice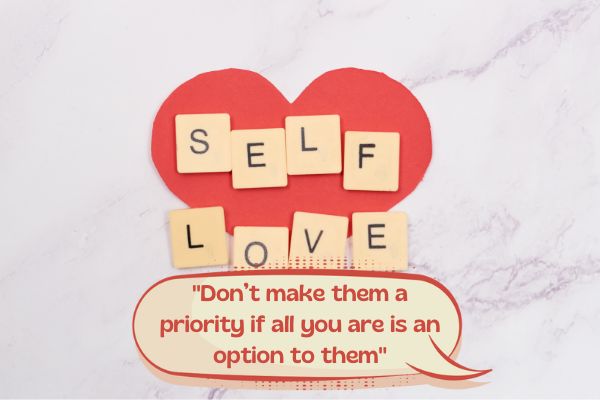 User nayponn emphasises the value of self-worth. They add, "Don't make them a priority if all you are is an option to them. Recognise that and walk away and find someone who is just as excited to be with you as you are to be with them."
10. Trust your instincts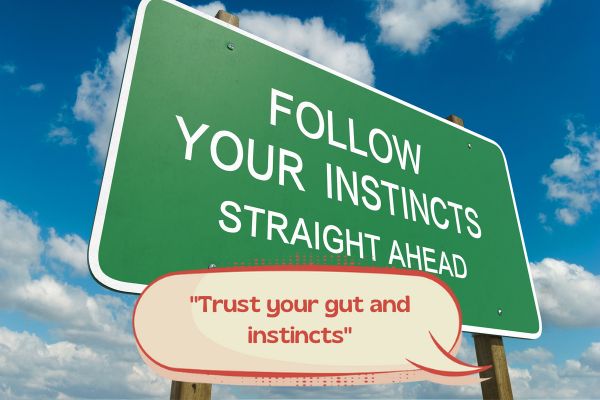 "It's so important to trust your gut and instincts. The modern era of dating expects us to just not care about all of the red flags in front of us, because when we do speak up on it, we are "holding them back" or being "controlling." Trust your gut, speak your mind, and then move on if nothing changes. Don't wait around for someone to change for you, it will never happen", is sound advice shared by Reddit user CoachJW.
11. Kindness goes a long way
According to ATinyTinyMan, consideration of each other is key. They elucidate, "Being more considerate. Taking an interest in the other person's hobbies is huge too. I recently got into D&D and I never thought in a million years that my SO would like it, but she loves playing. So in return, I make an effort to do more special date nights etc as my way of thanking her for taking an interest."
12. A relationship is not a guarantee of happiness
A user whose account now stands deleted talks about finding your happiness in yourself and not in a relationship. They share, "You don't have to be in a relationship to be happy. I'm not saying that people should just quit trying, but after being miserable for years, it finally clicked that I was just getting into relationships with people for the sake of having a relationship, not because I wanted to have one with that person. Do it because you really want to, not because you feel you really have to."
13. Don't force someone to date you
Another deleted user talks about not being too persistent. They add, "Don't talk someone into dating you. Ask once, maybe twice if they seemed to be caught off guard the first time and are now showing signs of looking at you differently. But after that, move on. They're saying no for a reason. To elaborate on how I learned this, my first relationship was a result of me asking multiple times and finally winning her over. We were together for 2.5 years after that, and it wasn't even a case of her not being as into me–it eventually became pretty equal in that way. We were just very different people with completely different (and incompatible) outlooks on life. I think she sensed this in the beginning, and that was part of her reluctance."
Featured Image Source
Related: What Is Stonewalling In A Relationship? Here Are The Signs And Ways To Fix The Damage