Confidence overrides all home decor rules. So if you can't decide on what colours to paint on the wall or patterns to pick for the sofa cover, ask yourself this – what's your personal style? It can be quirky, whimsical or quaint – you don't necessarily have to fit in the design rulebook while decorating your home. Let these print on print decorating ideas guide you on how to break out of the comfort zone and decorate your room in a way that reflects your character. Read on and get ready to summer proof your homes with these colourful, out of the box ideas.
1. Mix and match your furniture
Even though the furniture is sold in sets, you don't necessarily have to buy it all together. Go ahead and pick your favourite chairs and sofas in vibrant hues. Keep the colours light and summery for a refreshing look.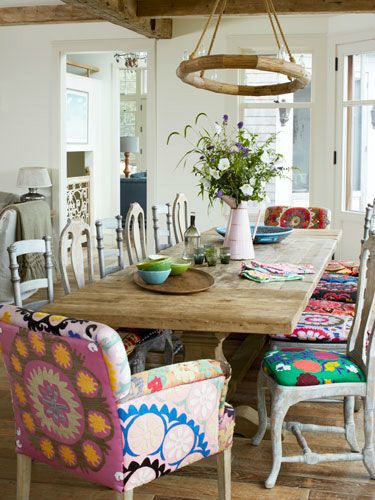 2. Add colour with pillows
Throw pillows are the easiest way to perk up a room. But they don't have to be in matching colours always. Choose different prints and sizes for different sofas.
3. Get creative with wallpaper
You can instantly transform a boring piece of furniture with wallpaper. Decorate your dresser, cabinets and side drawers with bright wallpaper to customise your furniture.
4. Printed curtains that say summer is here
Popping colours on the curtains will add brightness to your day.
5. Create randomness in patterns
Coordinate your design rather than matching it. Pick different geometric patterns in the same colour. You can also pair it with florals in the same colour.
6. Peppy sofas for a feminine space
Who wouldn't want to come home to these comfy and inviting sofas?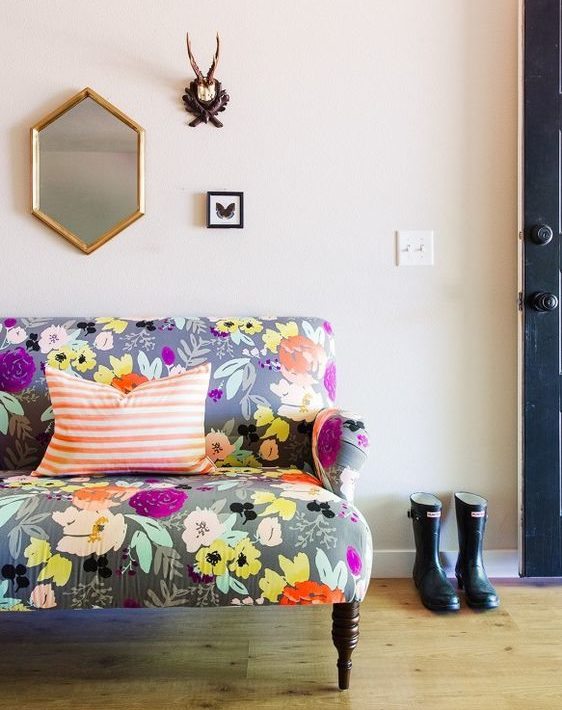 All photos courtesy: Pinterest.com