Have you ever skipped your favourite restaurants just because they don't serve a decent variety of vegetarian food? We get you. Being a vegetarian isn't easy, especially when all your friends can talk about is butter chicken and mutton korma! And sticking to the same old paneer tikka can get frustrating, but you don't have to do that anymore. Lately, plant-based meats have been talked about as a great alternative to traditional meat. And they aren't just a treat for your taste buds, they are great for your health too. While it is still an emerging concept in India, we found you some great options here. Read on to find out what is plant-based meat and where you can get it in India.
Related: Are You Really Desi If You Can't Guess The Names Of These Dals?
What are plant-based meats and how are they beneficial?
Plant-based meat is derived from plant material to give it the same texture, taste, and appearance as regular meat. It is a healthier alternative to regular meat as a combination of proteins is used to make it. Plant-based meat comes in many forms including sausages, patties, and even nuggets. These meats are made using grains, legumes, soy, pea protein, and more. It is healthier than regular meat as it reduces the risk of cholesterol, obesity, diabetes, and other health issues. And it's great for the environment as well!
Where can you get plant-based meat in India?
Even though plant-based meat has been around for some time, it has recently gained popularity in India. There are some brands that you can check out to get your hands on plant-based meats. From burgers, wraps, frozen food, kebabs, biryanis, and a lot more, these brands have some seriously good food to offer!
1. Veggie Champ by Ahimsa Food
Image Source
Veggie Champ by Ahimsa Food is the first-ever food company to create mock meat in India. The food made by the company is ethically, nutritiously, and environmentally better than actual meat. And they offer a variety of mock dishes including hot dogs, salami, kebabs, and other platters. The food tastes, looks, and smells pretty close to real meat and offers many health benefits.
2. Wakao Foods
Image Source
Sairaj Dhond, a lawyer turned entrepreneur, is the founder of Wakao Foods. He wanted to mimic a sustainable and healthier version of meat for die-hard non-vegetarians. After a lot of experimentation and trials, he finally found his star ingredient — jackfruit. Wakao Foods largely makes mock meat using jackfruit in almost anything and everything. And their menu offers dishes like burger patties, curries, barbeque chicken, biryani, and a lot more mouth-watering items.
3. Vegeta Gold
Image Source
Another brand established with the purpose of making snacking healthier with plant-based meat is Vegeta Gold. The ingredients used to make mock meat include shiitake mushrooms, soya, and textured vegetable proteins. And they have an amazing variety of food for non-veg and even seafood lovers. From fish fillets, mutton, kaleji, and lollipops, to samosas, they have a lip-smacking variety to offer.
4. Good Dot
Image Source
Good Dot is another food brand that is making the world better and healthier for meat lovers. This Udaipur-based brand is soon planning to go global and bring its menu to an international level. With high quality ingredients, they offer ready-to-eat snacks that replicate the exact texture and taste of chicken, mutton, and other meats.
5. Vezlay Foods
Image Source
Vezlay Food's star ingredient is a major factor in replicating actual meat. They use soya in all their products as it closely tastes and looks like meat. And not just that, it is highly nutritious, healthy, and delicious. So, if you are in the mood to pamper your taste buds, their range of nuggets, tikkas, kebabs, shawarma, noodles, and more is worth trying!
6. Urban Platter
Image Source
Urban Platter helps you eat guilt-free with its healthy cuisine and culinary choices. They offer a great variety of vegan, vegetarian, and plant-based meat. Their mock meat dishes include Malabar curry, barbeque jackfruit meat, and classic jackfruit meat.
7. Imagine Meats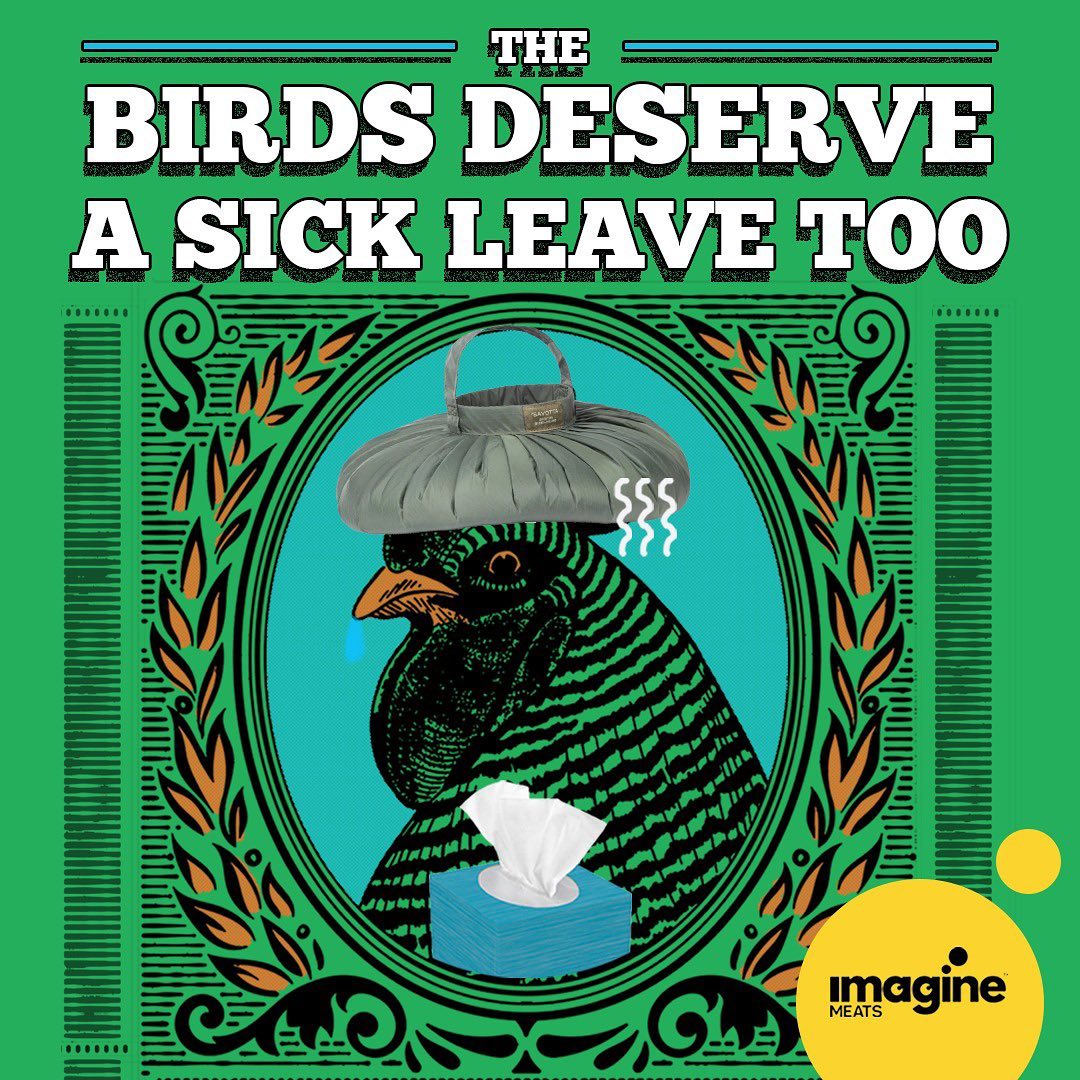 Image Source
Imagine Meats is a venture by Bollywood actors and husband-wife duo Riteish and Genelia Deshmukh. This plant-based meat company will kick off within this year. And with a variety of kebabs, biryani, and other mock meat-based dishes, the brand is already gaining popularity. Imagine Meats will be retailing their products through grocery stores, food services, and supermarkets.
Related: Famous Foods Of Indian States That You Can Easily Prepare At Home