India Couture Week 2019 has been an absolute joy so far. From Amit Aggarwal's dazzling opening show, followed by the glitz of Suneet Varma's couture showcase, there has been a lot to admire for fashion lovers. The latest brand to join this elite club is Pankaj and Nidhi. Presenting their first ever couture collection at ICW 2019, Pankaj and Nidhi said, "This being our first ever couture collection, with the help of our stylist, Gautam Kalra, we studied our signatures that define us, since our first couture collection would define people's expectation from our future couture collections. The collection incorporates our signature techniques in newer silhouettes and colours."
The silhouettes in this collection represent a a crossover between the Indian lehenga and form-fitted skirts. Have a closer look at Pankaj and Nidhi's gorgeous couture collection, with jewellery by House of Aynat and accessories by Kaeros.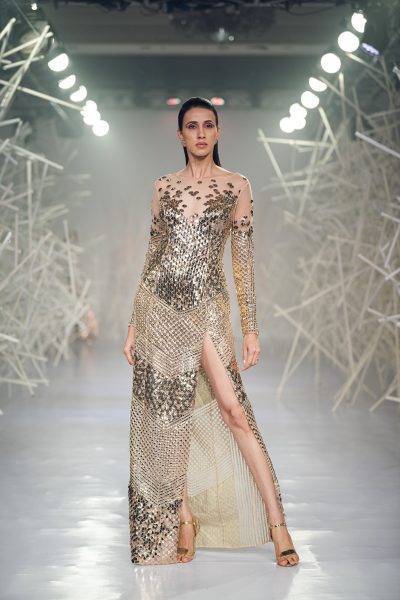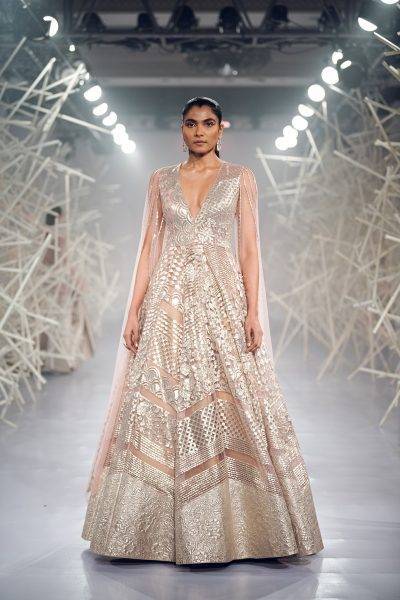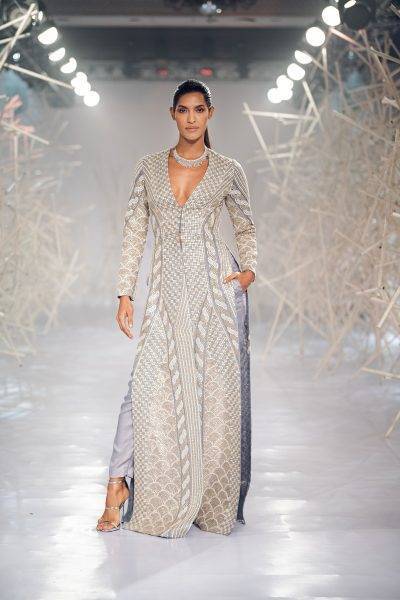 Watch out for more stunning designs and trends as we cover the ongoing India Couture Week 2019. As a recap, check out Amit Aggarwal's couture collection here.