When it comes to sex, most people are just focused on the penetrative aspect of it. Everyone's in such a hurry to reach the penetration stage that they don't pay much attention to the rest. Well, it's time for you to give it a rest and get down for some tongue action. Any sexual act that involves your mouth and your partner's genitals is considered oral sex. While oral sex can be a precursor to penetrative sex, it can also be a complete sexual act in itself. For any clitoris owner, oral sex can be highly pleasurable. This is primarily because most women orgasm from clitoral stimulation and not penetration. So, here are a few tips to keep in mind for highly orgasmic oral sex.
Related: Dear Sir, Here Are 7 Ways To Pleasure Your Partner That Don't Involve Penetrative Sex
1. Practise good hygiene
Now, this is not something that needs saying but please don't forget to practise good hygiene. There's no need to feel too self-conscious about how you taste and smell but cleanliness is important. If you start feeling flustered about it, just go take a shower or clean your genital area. Personal hygiene is not just a matter of being presentable or smelling nice, but it's also a matter of safety. Keeping your genital area clean will keep bad bacteria and STIs far, far away.
2. Don't forget oral hygiene
When it comes to sex, nobody talks about oral hygiene. But in oral sex, in particular, maintaining good oral hygiene is paramount. Like your genital area, your mouth could also cause the transmission of diseases. So, make sure your mouth is clean before engaging in oral sex. But you also need to be aware that you shouldn't be brushing your teeth or flossing right before or after engaging in oral sex. It's recommended to wait at least two hours to give your mouth time to recover and avoid a potential STI transmission.
3. Check in with yourself and your partner
It's not necessary that when you want oral sex, your partner will also want it or vice-versa. So, ask yourself if you are willing to go down on your partner or have them go down on you. Have the same conversation with your partner as well. If either of you is not interested, that's perfectly okay. You have a lot of time to do things together and any other day is just as good as today.
4. Use protection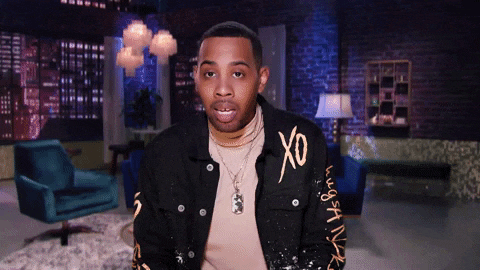 Whether you are going down on a woman or a man, don't skip the protection. If you are engaging in oral sex with a penis owner, then use a condom, and in the case of a vulva owner, use a dental dam. Like penetrative sex, oral sex can also cause STIs, so it's always better to prevent one instead of looking for a cure. Using protection is not gonna hinder your pleasure.
5. Screen for STIs
Like with any other sexual relationship, even if you are only having oral sex, make sure you regularly get yourself tested for sexually transmitted diseases. Certain bacteria can appear in the mouth or throat as well, so getting an infection from oral sex is not uncommon. Chlamydia, gonorrhoea, and herpes are common STIs that are transmitted through oral sex.
6. Linger a bit
Don't be in a hurry to get things done. Take your sweet time while going down on your partner. If you are going down on a man, licking from the base to the tip is a great move. Similarly, in the case of a woman, don't rush. Take a little while and lick the clit and the surrounding area. Blow some air along the wet path and you'll have your partner panting.
Related: 7 Erogenous Zones In The Body That You Need To Explore For Maximum Pleasure
7. Get vocal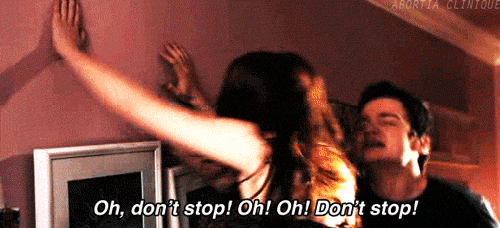 There's no shame in being vocal if you are enjoying what your partner is doing to you. Moan loudly if you want to, and ask them to speed up if you so wish. Throwing in an "mmhm" or even a "fuck" can be a major turn-on for your partner. So, don't hesitate to show some very vocal appreciation to your partner. Let it come to you naturally instead of forcing it.
8. Move beyond the genitals
We know, we know, oral sex is all about your mouth meeting your partner's genitals. But it is also about pleasure. So, don't just limit yourself to the penis or the vagina. Lick and suck through your partner's entire body. The fingers, the toes, the back of the knees, the wrist, and the neck are some erogenous zones for you to lick, bite, and suck.
9. Play with some ice
The nether region is sensitive as it is, add something cold and it'll shudder in excitement. Have your partner suck on an ice cube before going to town or just directly rub an ice cube on your privates and see the pleasure going up a few notches.
Related: Heat Up Your Foreplay With Ice: 8 Ways To Use Ice And Other Chilled Elements In The Bedroom
GIFs Source
Featured Image Source