Never Have I Ever is probably every desi person's guilty pleasure as it presents a very desi front with real struggles. Mindy Kaling and Lang Fisher have done a great job to make it fresh, witty, and relatable for all generations. So, when the third season of the series dropped on Netflix, we had to give it a shot. And even though it might feel a little repetitive, this season has its own charm. So, here's our review of Never Have I Ever 3 which is full of teen drama, heartwarming moments, and lots of romance!
Related: Review of Never Have I Ever Season 2: The Teenage Drama Just Got A Lot More Dramatic!
Devi finally scores Paxton!
From the very first season of Never Have I Ever, we've seen Devi fawning over the hottest boy in school aka Paxton Hall-Yoshida. And finally, after messing up big time in season two by simultaneously dating Ben and Paxton and losing both, she levels up in this season. Devi realises what she did was wrong and corrects herself by offering to help Paxton with all the academic stuff and more. And in the third season of the show, we finally get to see Devi and Paxton being an official thing, at least for a while.
The two make for the hottest couple in the school and everyone has their doubts about the nerd dating the hottest guy. But Devi tries to navigate her way through false rumours, accusations, and slut shaming 'cause she's finally dating her dream boy. But is Paxton really who she thinks he is or is there something she missing? Cue the drama, exes, and some trolls that are fixated on showing Devi that she needs to look beyond her boyfriend's six packs and totally smoking hot body!
The Vishwakumar household is a mess
Last season, we saw Devi's totally hot cousin Kamala run out of a family dinner because she realised her fiance was going to propose to her. And she's really not much into the idea of getting married anyway. But things have been taking a nice turn with Kamala and Manish, Devi's English teacher. This season, we get to see the cuties try to work things out, but sadly, Nirmala is not up for it. So, with the grandma and granddaughter in a fix, the Vishwakumar household is quite a mess. But we get to see some really relatable moments that Mindy Kaling sews into the story that makes it more fun!
Moving to other people in the house, Nalini calls things off with Jackson and is up for making some new friends this season. Rhyah, a nutritionist and the daughter-in-law of one of Nirmala's gals, ends up bonding well with Nalini and having some girl time. The two mothers are excited to be out in the town and what bonds them, even more, are their nerdy kids. And let me tell you, Rhyah's geeky Indian son is not the nerd you'd be expecting 'cause he's hot, hot, hot!
Devi has a new crush and so do we!
Devi, from the start of the season, has her doubts about her relationship with Paxton, and four episodes down, they call it off. But since it is a teenage drama, how can we skip house parties, booze, and hooking up with new people to make exes jealous? So, when things go cold between Paxton and Devi, they both decide to take different routes and Paxton starts dating another smoke show, Phoebe. Devi is all set to rush to the next party to make him realise what he's missing but only on one condition. Nalini asks her to take Nirdesh, the new geeky Indian, along with her to which Devi agrees and decides to introduce him as his cousin. But once she gets a good look at him, she pretty much throws the cousin angle out of the window.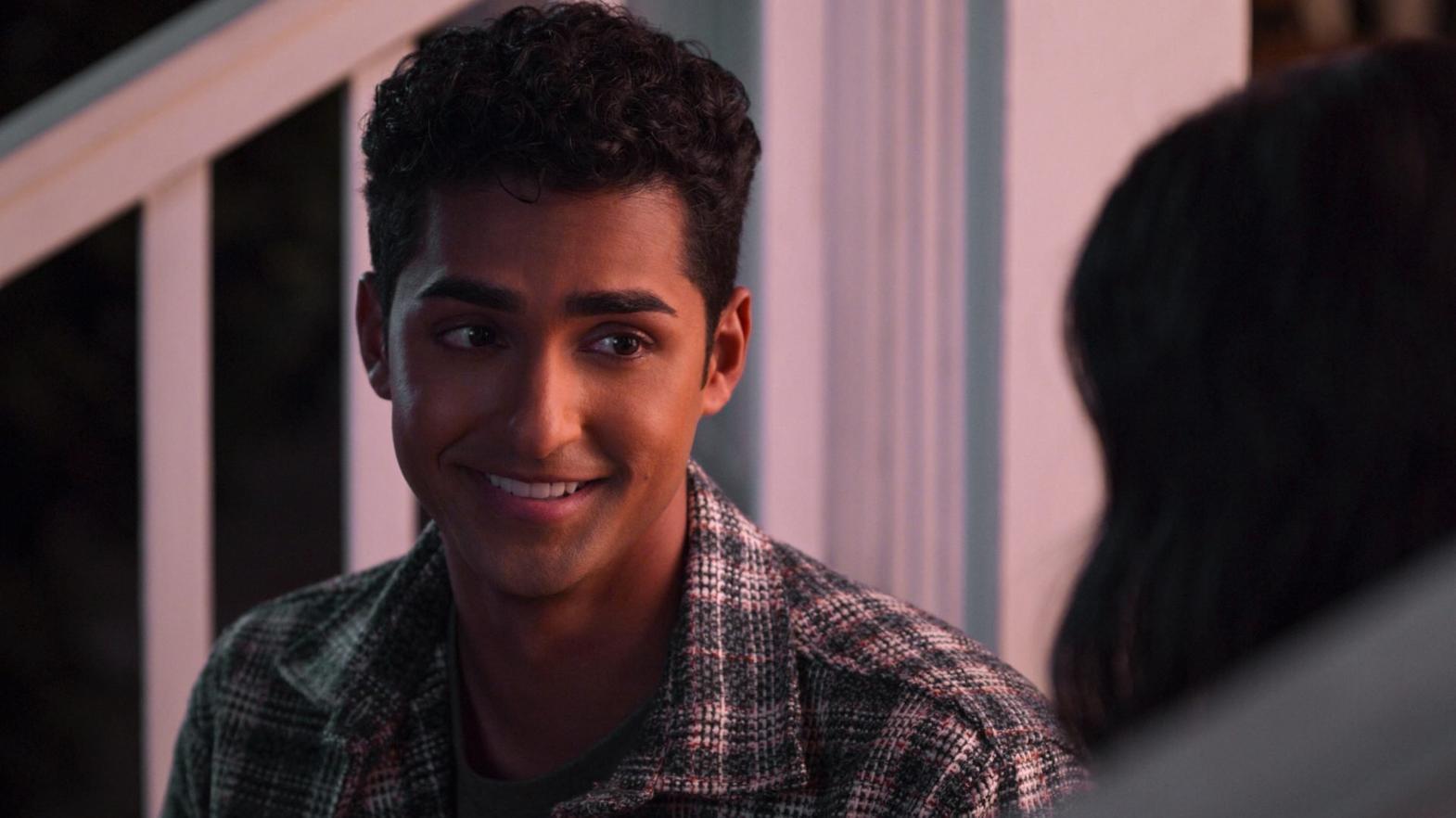 So, will she use Nirdesh to get back at Paxton or is she really getting drawn to him without realising? Watch the show to find out! Never Have I Ever 3 is now streaming on Netflix.
Featured Image Source