The OG Supermodel, the Chaiyya Chaiyya girl, or the Yoga Guru, call her what you may, the descriptions all fit Malaika Arora to the T. The sexy model and dancer is ready to invite the audience into her personal and professional life with her reality show Moving in with Malaika. Supporting her in this journey are her close friends Kareena Kapoor Khan and Neha Dhupia, her beau Arjun Kapoor, her mother Joyce Arora, and her son Arhaan Khan. Here's what we thought of the first episode of Moving in with Malaika.
Always seen, but never heard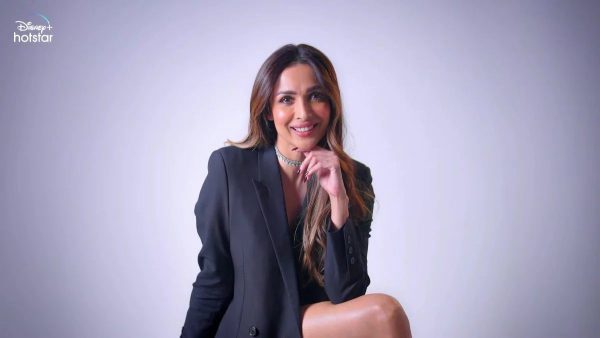 The show starts off with the actor talking about how she has had various accidents, the last being in a car. And every accident has taught her something. She further adds, "They say I am the most watched celebrity around. I've been watched all my life. But I feel, I have never, ever been heard. I am Malaika Arora. Let's hear my story."
The first episode touches upon a lot of major topics in Malla's life. A major part of the episode though focuses on the accident the actor was involved in early this year and how it affected her. She is still traumatised by the accident and has trouble getting back into the driving seat.
Farah Khan, a dear friend of Malaika, was a guest on the show and gave us a glimpse of Malaika's private life, including Malla's history with Arbaaz Khan and her future plans with Arjun Kapoor.
Real yet unreal
The incidents in the show are definitely real. The show is, after all, a reality show based on Malaika Arora's life. But the show seems very scripted and poorly so. All of Malaika's family and friends seemed to be saying the same things over and over again, just using different words.
The episode could have been better-paced. Rather than having everything all together in one episode, the topics could have been spread out over the multiple episodes yet to release. One of the best parts of the episode though was the conversation between Malaika and Farah Khan about the judgement older women face when they date a younger guy. Speaking of the hypocrisy around the topic, the two women touched upon how men are revered and applauded for dating a younger girl, whereas women are termed "cradle snatchers".
Moving in with Malaika is off to a decent start and the 30-minute episodes seem to be easy to watch. Let's wait and watch what Malla has to offer for the rest of the season. Moving in with Malaika is now streaming on Disney+ Hotstar.
Featured Image Source
Related: An Action Hero Review: A Dark Comedy That Takes Aim At The Indian News Media And Film Industry