If there's a south Indian superstar who has ruled the hearts of millions, it is Mohanlal. Mohanlal, or Lalettan as he is lovingly known down south, started his career in 1980 with the blockbuster film Manjil Virinja Pookkal. This turned out to be one of the best movies of the year, garnering awards left, right, and centre. Since then, in his career spanning over 40 years, Mohanlal has acted in over 400 movies. Though primarily a Malayalam actor, he has given fabulous performances in Hindi, Tamil and Telugu cinema as well. Apart from donning the hat of an actor, Lal is also a film producer, playback singer, television host, and film distributor. The versatility of Mohanlal is beyond compare. Here are seven movies starring Mohanlal that showcase his versatility and that you need to add to your watchlist this weekend.
1. Kilukkam (1991)
Joji, a down on his luck tourist guide in Ootacamund, meets a mentally challenged Nandini and believes all his troubles are at an end. When Joji and Nandini's lives intertwine unexpectedly, hilarity ensues. Knowing that Nandini has a heavy bounty on her safe return to her family, Joji and his friend Nischal hide her to collect a hefty sum. But soon, they realise that things are not what they seem.
Watch it on Disney+ Hotstar
2. Thanmathra (2005)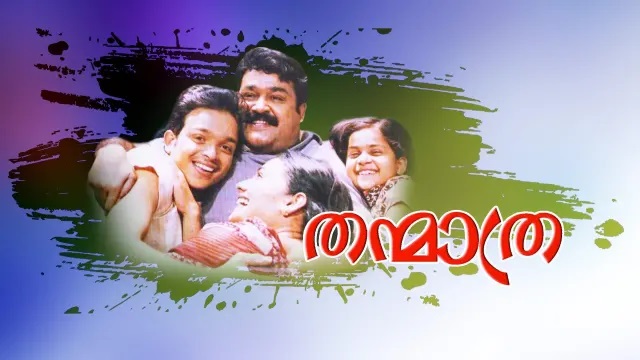 Ramesan Nair is a government employee who lives in his own little world with his wife and kids. An honest man, he dreams of a happy life with his wife and a successful future for his children. When Nair is unexpectedly diagnosed with Alzheimer's disease, everything comes to a standstill. The family is devastated, but they try to cope with the uncertainty of the situation. How the family bands together to care for the man who took care of them all these years forms the core of the movie.
Watch it on Disney+ Hotstar
3. Pulimurugan (2016)
Murugan lives in Puliyoor, a small forest village vulnerable to man-eating tigers. He lost his parents shortly after the birth of his brother, Manikuttan. Since then, the villagers have been taking care of them. To repay their kindness, Murugan protects the villagers from deadly tiger attacks. Soon enough, an illegal drug dealer takes advantage of Murugan and his brother's innocence to fulfil their dastardly plans. How Murugan saves himself and his brother from the evil Daddy Girija and the villagers make for the rest of the movie.
Watch it on Disney+ Hotstar
4. Drishyam (2013)
Georgekutty has a cable television service in the town of Rajakkad. His world revolves around his wife Rani and their daughters Anju and Anumol. During a school excursion, a video is shot of Anju naked by her classmate Varun Prabhakar. When trouble reaches home, Georgekutty takes an extreme step to protect his family. This edge-of-the-seat thriller has no clear antagonists and will have you rooting for the "bad guys".
Watch it on Disney+ Hotstar
Related: Thrills, Thought-Provoking Drama, And More: 11 Malayalam Movies To Add To Your Watchlist
5. Manichitrathazhu (1993)
One of the most popular movies starring Mohanlal, Manichitrathazhu is still considered one of his best performances. After years of being away, married couple Nakulan and Ganga come back to Nakulan's ancestral home, Madampalli. Despite the elders' attempts to convince them otherwise, Nakulan decides to live in Madampalli. When things go a bit awry, Nakulan calls for help from his friend, Dr Sunny Joseph. But what Sunny finds is not favourable to Nakulan.
Watch it on Disney+ Hotstar
Related: Manichitrathazhu: An Eternal Classic Whose Brilliance Remains Untouched Even Today
6. Vanaprastham (1999)
An Indo-French production, Vanaprastham is a psychological period romance. Set in Travancore during the '40s, the movie depicts the clear class and caste differences in Kerala during the time. Kunjikuttan is a Kathakali artist belonging to the lower caste. After seeing him perform as Arjuna, an aristocratic woman Subhadra falls in love with him leading to an intense affair. Soon, Kunjikuttan finds out that Subhadra is in love with the valiant character Arjuna instead of the man Kunjikuttan. When Subhadra refuses to let Kunjikuttan meet his son, he becomes bitter and vengeful. He returns to the stage, discarding the noble characters and embracing demonic roles, for which he dives deep into the darkest corners of his mind. Vanaprastham is considered to be one of Mohanlal's best movies.
Watch it on Disney+ Hotstar
7. Bharatham (1991)
A musical drama, Bharatham is interpreted as a modern-day retelling of Ramayana from Bharat's point of view and how he takes care of the family in the absence of his elder brother. Gopi, played by Mohanlal, and his elder brother Raman (Nedumudi Venu) hail from a family of Carnatic musicians. Though both are talented in their own right, Raman rules the stage. When he turns to alcoholism and starts wreaking havoc, Gopi takes to the stage and finds acceptance immediately. This further irks Raman, who later learns a lesson and decides to go on a pilgrimage to recover from his alcoholism. How Gopi takes care of the family in Raman's absence forms the rest of the movie.
Watch it on Disney+ Hotstar
Featured Image Source